Joe Martin Band (ENG)
Sun 29th May 2022
Doors at 6.30pm, show at 7pm.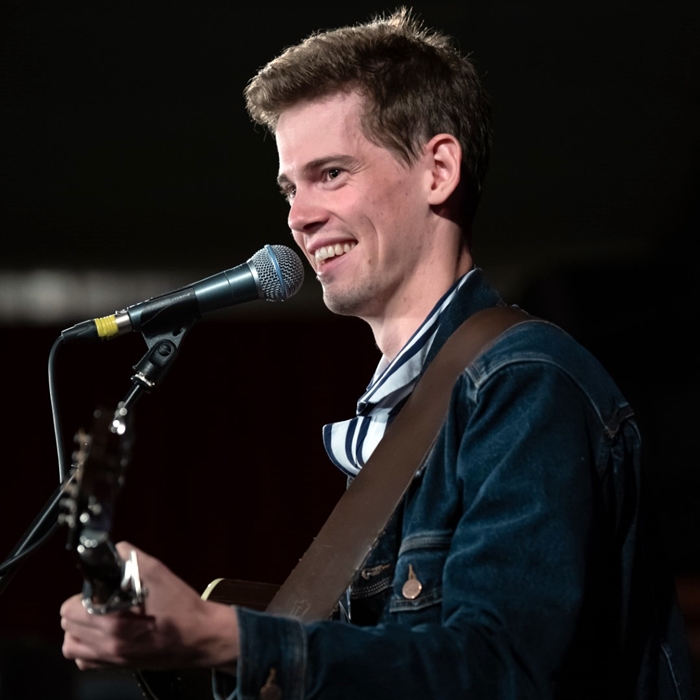 Joe Martin Band
Joe played his first headline set for us last July with his full band to a socially distanced crowd and the audience absolutely loved him, as did we. One of the things we take pride in here at TLR is helping and supporting some of the younger, most talented musicians to grow their following and achieve success. So if you missed Joe last time, come along and see him. Great songs, great voice, great band.
Musically, Joe didn't know what he was looking for until he found country music, and once he did, he never looked back… From singing along to James Taylor and Paul Simon as a child, Joe knew that he wanted to recreate that feeling for others with his own songs one day. Now, the comment he receives most from his live audience is; 'your songs sound beyond your years'. His descriptive lyrics capture the stories of people and encounters picked up on the road. Tales of friends and strangers blend seamlessly with Joe's own experiences into masterfully crafted songs that paint a picture with every verse and the magic of his live performance lies is in his ability to connect a room of people with the emotions of a life they have not lived.
The Lancashire born singer-songwriter is deservedly gaining attention on both sides of the Atlantic seeing him play shows around the UK, Europe and legendary venues in Nashville, Tennessee. He grew up listening to the greats and has been influenced by artists from Bob Dylan and Townes Van Zandt to Jason Isbell and Kacey Musgraves which is evident in his sound and lyrical style.
The past few years have been an experience-rich journey helping Joe refine his song writing and storytelling craft. Playing the pre-eminent Bluebird Cafe in Nashville Tennessee was a profound moment for Joe, the feeling of coming full circle, after being inspired by the show Nashville on which the Bluebird was regularly featured. Meeting and taking advice from his songwriting idol John Paul White of the Civil Wars a week before his Bluebird debut was also an inspirational moment.
'The night I was at the Bluebird, a young Englishman with a rich voice named Joe Martin seemed primed for bigger things' - Jeremy Egner, New York Times
'Joe Martin is an artist who knows who he wants to be and has a voice of his own, a rare original glimmer in a sea of Nashville wannabes' - Six Shooter Country