Joe Martin (ENG)
Sun 4th July 2021
Joe did a sparkling support set for John Smith in 2019 and we were so impressed with his songwriting and wonderful voice.  He returns to The Live Room with his full band featuring some of the UK's finest musicians.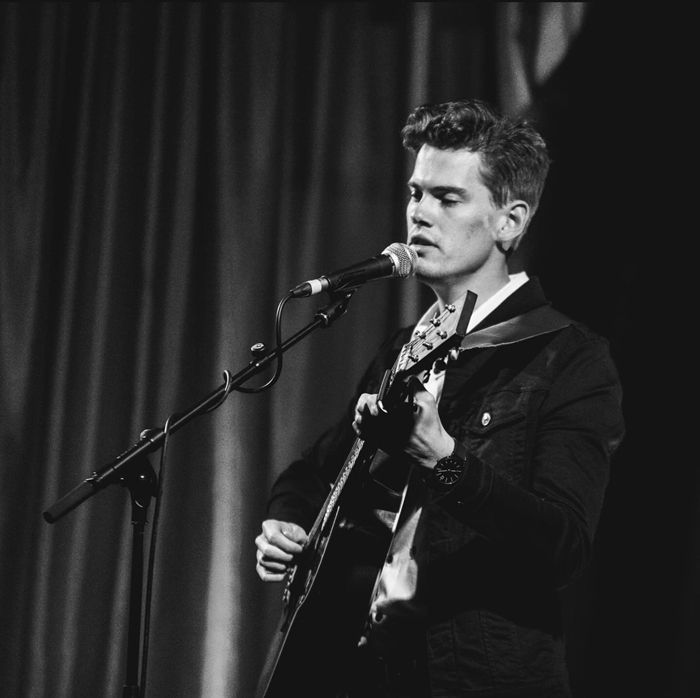 Joe Martin
After what feels like a lifetime of no live music Joe Martin has been eagerly waiting to connect with an audience again. His UK tour this June promises a night of 'Americana songs and stories as seen through Joe's British eyes'. Joe has been performing his American Folk sound to audiences all over the UK and Europe for the past few years, but unlike previous tours he is bringing his full band along with him this time. He insists that his songs be performed the way he intended them to be. The tour will celebrate the release of his newest EP 'Bound For Lonesome', which comes hot on the heels of singles 'Heartbreak Cult' and 'Doesn't Rain in LA'. Both singles were released to critical acclaim by the British Country and Americana scene, receiving airplay on Country Hits Radio and Chris Country Radio.
Joe explains; 'I've been sat on these songs for a while, playing them out in the States as well as all around the UK, as I first wrote them, on my guitar, stripped back, with the lyric front and centre. On this tour, I want to bring a full band sound and step up the energy, show people how the songs can be with a great backing of talented musicians. We'll be playing the EP in full, renewing some old songs with the band and debuting some brand-new songs that have been waiting to be heard! I've had a tour like this in the works for a while now and after a year of not being able to do what I love doing most, live shows, it's finally time to make it happen. I'm really excited to be back playing for a crowd and I hope it will get people fired up about live music again.'
Joe Martin writes with a quality of empathy beyond his years. His descriptive lyrics capture the stories of people and encounters picked up on the road. These tales of friends and strangers blend seamlessly with Joe's own experiences into masterfully crafted songs that paint a picture with every verse, and the magic of his of his live performance lies is in his ability to connect a room of people with the emotions of a life they have not lived. He is deservedly gaining attention on both sides of the Atlantic seeing him play shows around the UK, Europe and legendary venues in Nashville, Tennessee. He grew up listening to the greats and has been influenced by artists from Bob Dylan and Townes Van Zandt to Jason Isbell and Kacey Musgraves which is evident his sound and lyrical style.
His stellar band includes Roberto Ruiz, bass (The Animals); Chris Hillman, pedal steel (Billy Bragg, Yola); and Mark Brzezicki, drums (Big Country/ Eric Clapton).
'The night I was at the Bluebird, a young Englishman with a rich voice named Joe Martin seemed primed for bigger things' - Jeremy Egner, New York Times
'Joe Martin is an artists who knows who he wants to be and has a voice of his own, a rare original glimmer in a sea of Nashville wannabes' - Six Shooter Country