The Fretless (CAN)
Fri 21st May 2021
RESCHEDULED!
Doors at 7pm, show at 8pm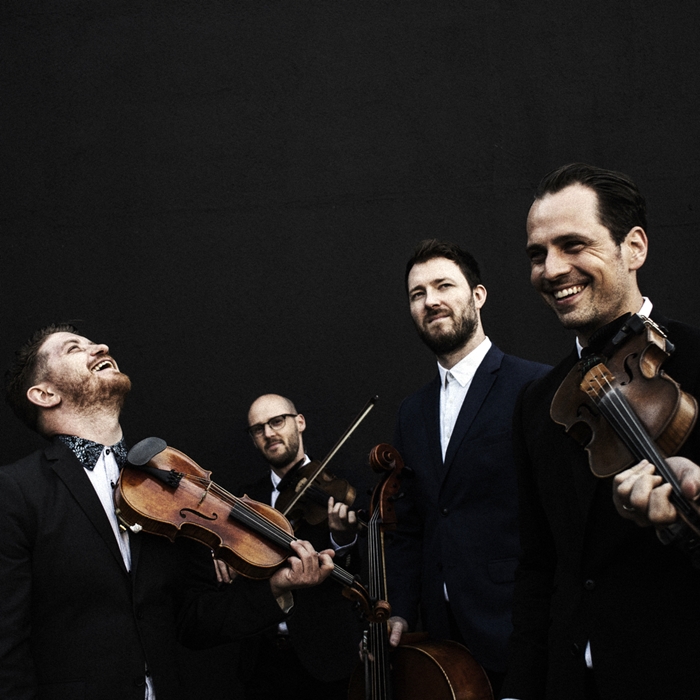 The Fretless (CAN)
One of the biggest highlights of the trip to the Folk Alliance in Montreal in 2019 year was this amazing string quartet from Canada. We're thrilled to welcome them to Saltaire for their TLR debut.
A band that's described as one of the most powerfully charged and highly respected on the roots music circuit, multi-Juno (the Canadian equivalent of the Grammys) award-winning supergroup The Fretless continue to grow in stature around the world from touring extensively.
 
It took the release of the 2018-issued Bird's Nest album to win them the attention they deserved in Europe. Consistently given four and five-star ratings, Songlines magazine loved its "plethora of thrilling moments" while fRoots magazine placed them "in the elite category." RNR magazine said it was "high quality, inventive and absolutely full of life and energy."
 
After releasing the superb Live From The Art Farm CD, which was also nominated for another Juno Award in the Best Album category, they toured in Canada and the USA.
 
Karrnnel Sawitsky, Trent Freeman, Ben Plotnick and Eric Wright are each musicians at the top of their game and held in the highest regard by their peers.