Friday 30th August 2019
Review and photos by Keith Belcher
3hattrio, 30th August 2019, The Live Room, Caroline Street Social Club, Saltaire, West Yorkshire.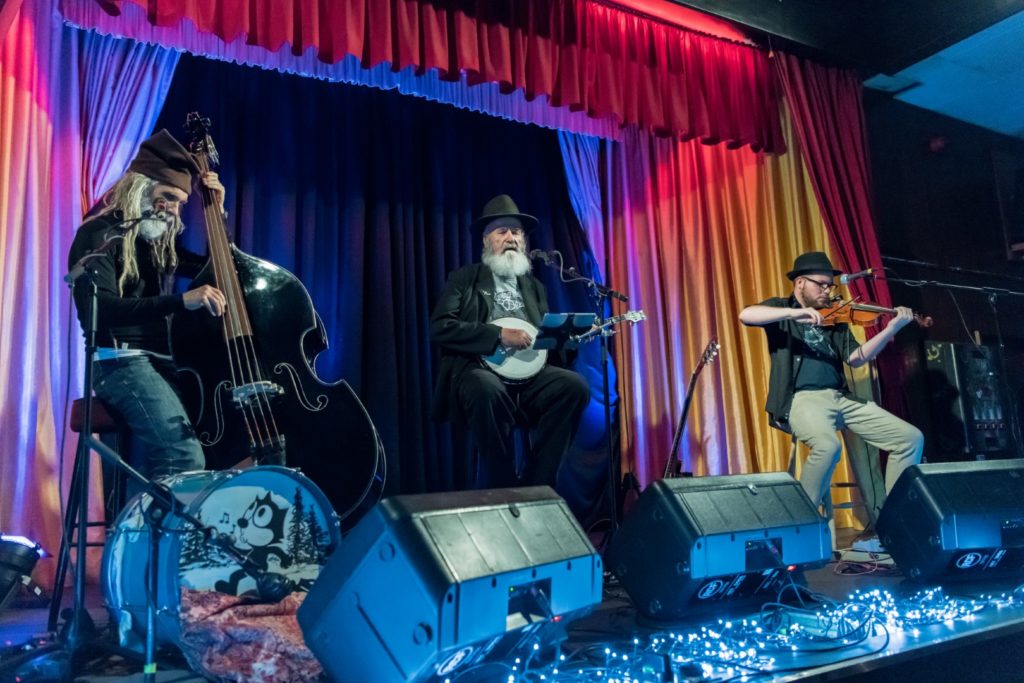 The very welcome return visit of Zion Canyon's, Utah based 3hattrio of Hal Cannon, guitar, banjo, Greg Istock , bass and Eli Wrankle, violin. Greg and Hal alternate lead vocals. Their musical genre is unique. They term it American Desert Music. A more upmarket terminology of "profundo Gregorian sagebrush chat" was attributed to their first album "Year One" by one reviewer.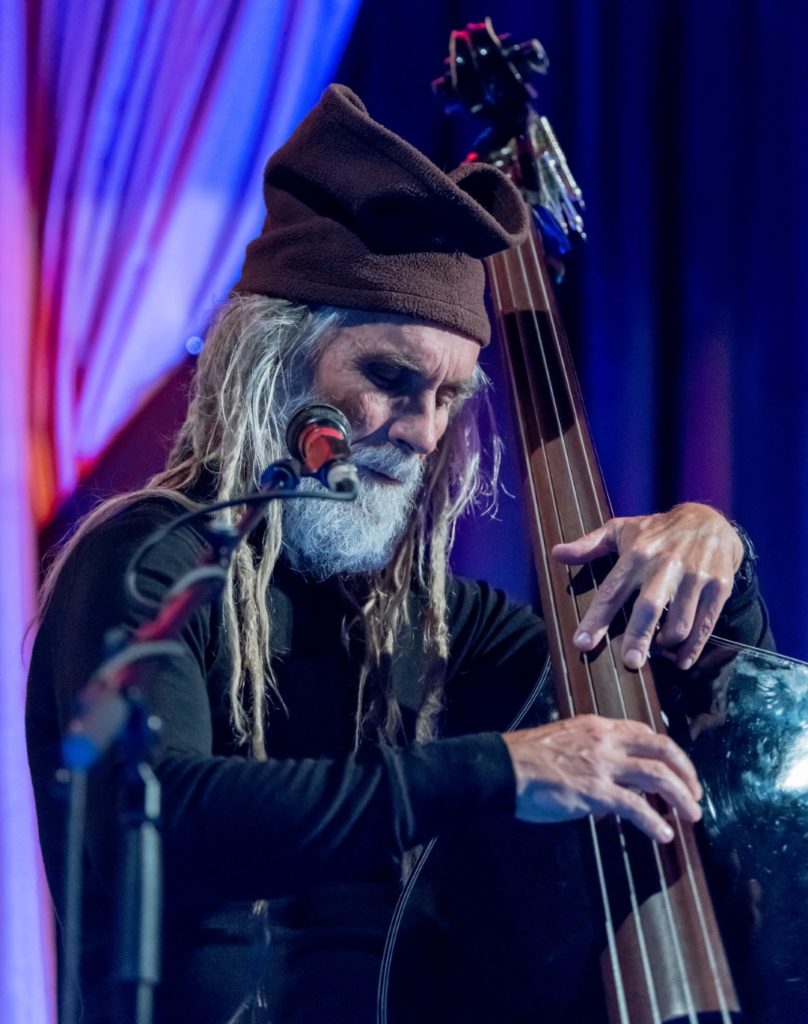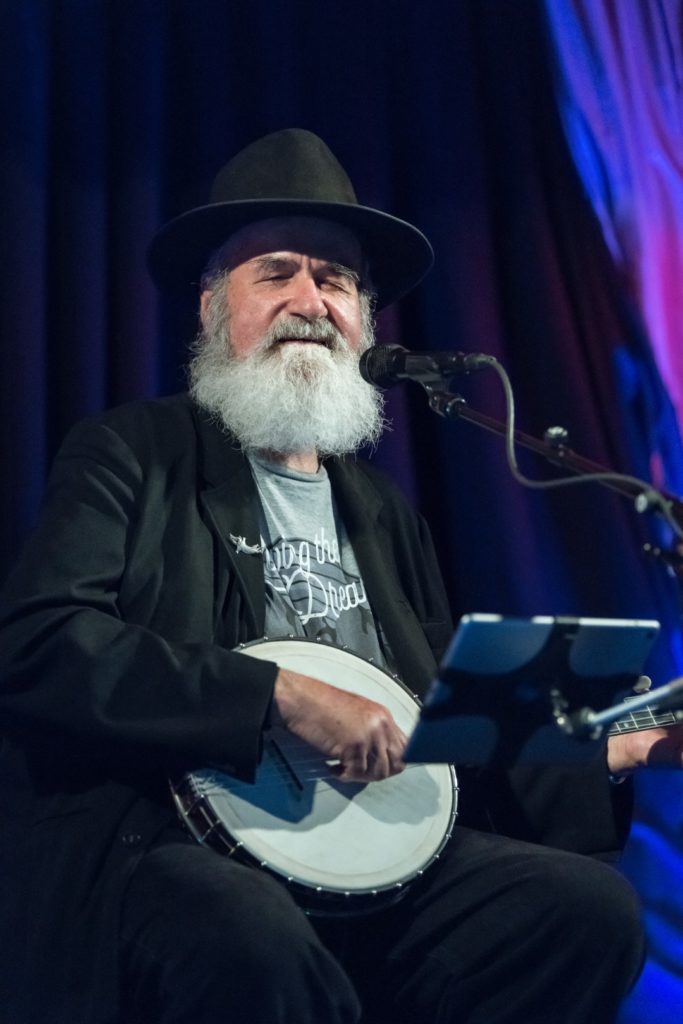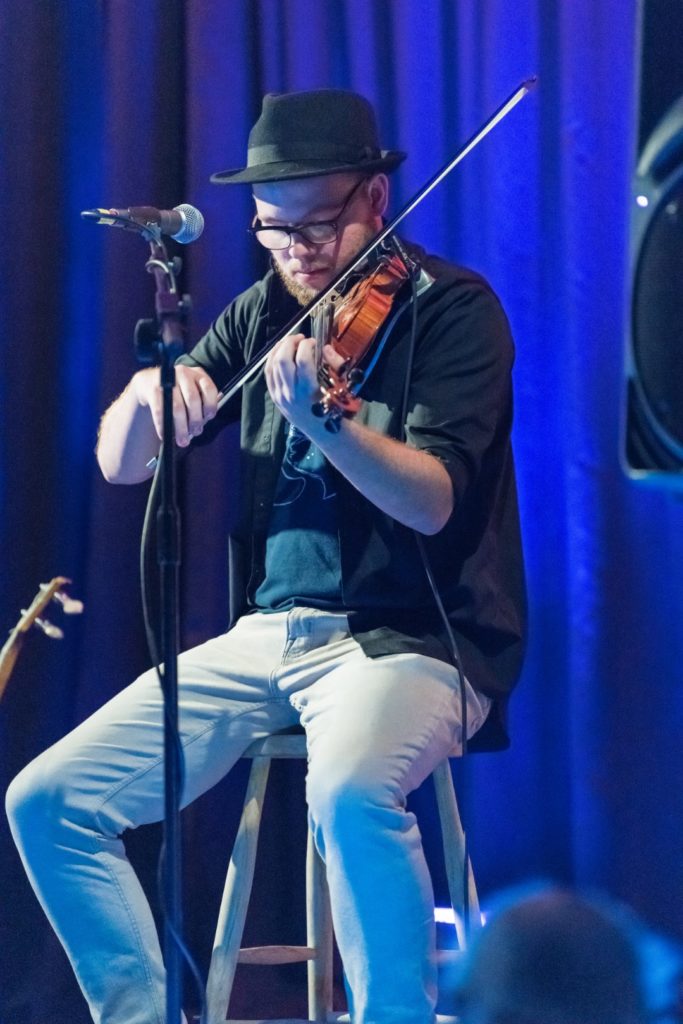 Now with 5 albums to their credit (the fifth "Live At Zion" is officially released this November altho' it is available on this tour). No one else is doing what they are doing, they create their own , at times hypnotic and spiritual sonic landscape taking you to Utah and back and then some. Dust devils and sagebrush were almost visible in Saltaire last night.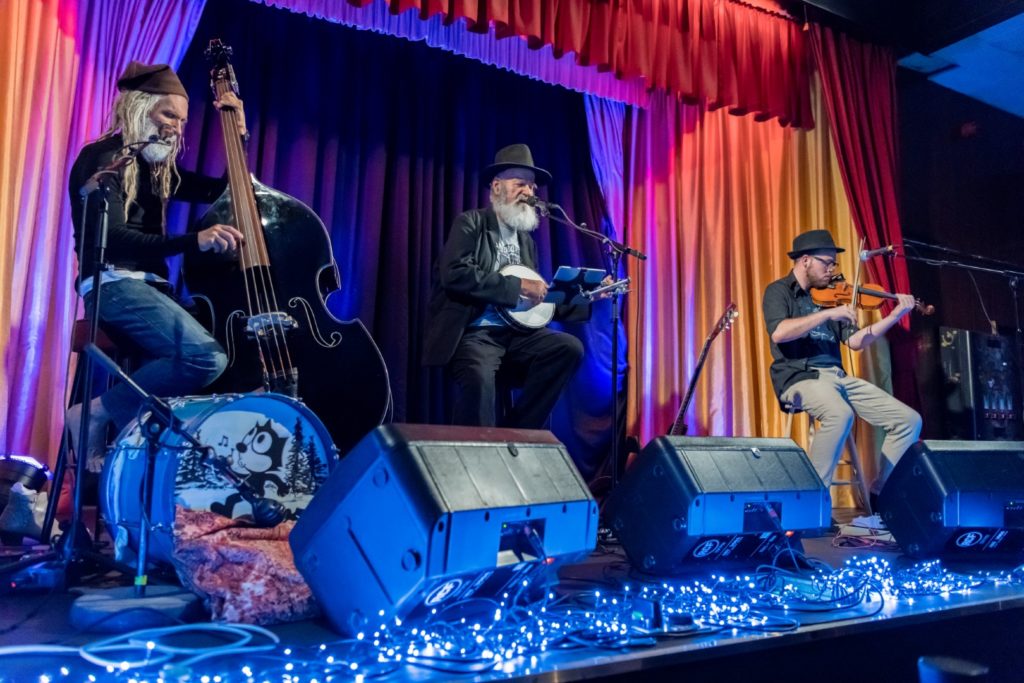 During their performance you are fully immersed in the music, it is highly infectious to say the least. One of the very few bands that I feel extremely privileged to watch and hear. They are truly awesome. They don't talk a great deal, letting the music do the talking but are always fully engaged with their audiences through their music and in no way aloof. See them if you can.