Sunday 8th March 2020
Photos by Keith Belcher
On his fourth visit to The Live Room, Chris was as brilliant, rude, funny and irreverent as ever. With a clutch of new songs (watch out for a new record once he gets his new studio built!) and some of his old favourites, the sell out crowd were treated to a show by an absolute master. Also in the crowd were two artists we've been honoured to host here at TLR in the past, Greg Russell and Katie Spencer (watch out for her on 3rd April), who both adore Chris and his music. There are not many artists who can open a show with something as powerful as 'Hollow Point' and quickly follow it with a both humorous and moving song about a jaded Superman contemplating retirement!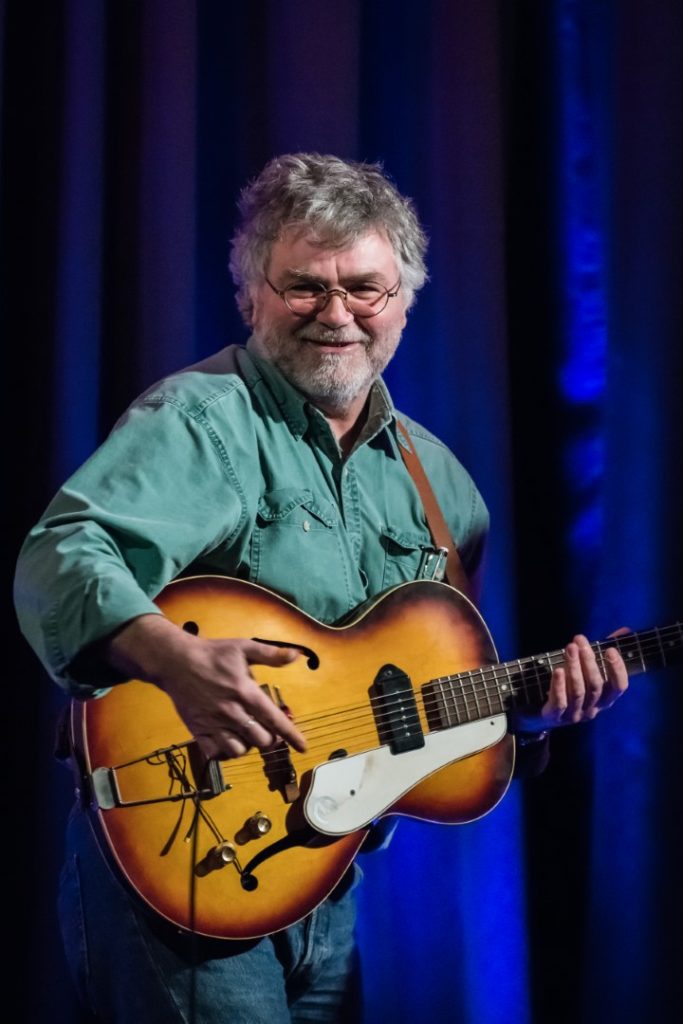 Wonderful guitar work and that unique, warm, intimate voice combine to take you into the songs so you feel part of the story. A great show and many thanks to everyone who came along to make it a special night. Chris really does love coming to play here to an audience who fully engages with his performance.
We would also like to thank everyone who chipped in and bought raffle tickets to raise money for Bradford Metropolitan Food Bank. The evening raised £230.68 and our friend and BMFB organiser, Graham Walker, would also like to thank the crowd for their generosity.