Friday 24th August 2018, The Live Room, Saltaire. The first artist to headline four times at The Live Room – the very charismatic and energetic Hamilton Loomis from Galveston, Texas. Backed by a crack band of Fabian Hernandez from Austin, Texas on saxophone. keyboards and vocals, Mike Meade from Houston, Texas on bass and Will Morris from Birmingham (West Midlands not Alabama) on drums.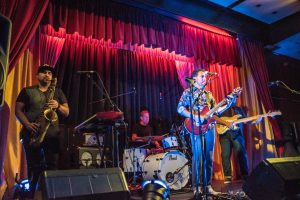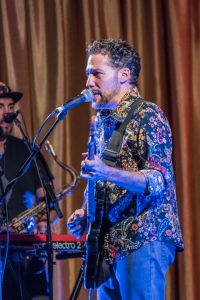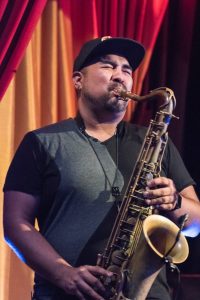 Opening their UK/European tour playing their own brand of blues with hugely liberal helpings of soul and funk which is as it should be. Mike Meade's first time in the UK, from the perpetual grin on his face he appeared to be having a great time. This was a really superb Friday night with hardly a pause for breath during the 2 sets which although they lasted over 2 hours seemed to fly by. All elements of the band were brilliant, whether it be Hamilton's vocals or seemingly effortless guitar breaks, Fabians electrifying sax playing or Mike and Will Keeping such a funky, solid and driving beat.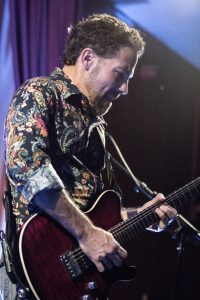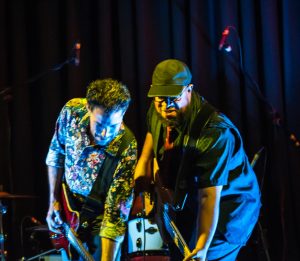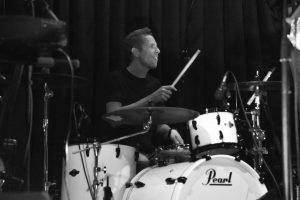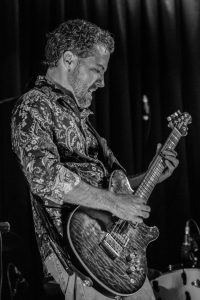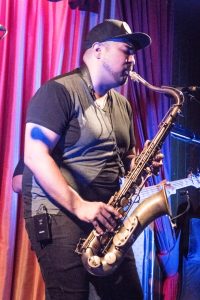 They opened with an instrumental medley with many well known tunes creeping into the mix ranging from Sunshine of your Love to Careless Whisper amongst others. The first set also included covers of I Would Die 4 U and Let's Go Crazy as tributes to Prince, one of Hamilton's musical heroes. A phenomenon not usually seen at Saltaire on Friday nights (or any other night), especially by a sober person, was an excursion into the audience while playing guitar via tabletops and chairs during Set 1's closing song.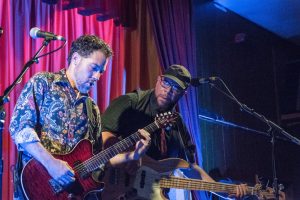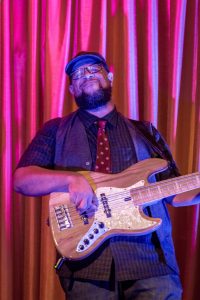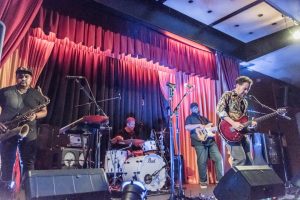 Set 2 opened with Stuck in a Rut sandwiching Chain of Fools as a tribute to the late Aretha Franklin. The evening just flew past ending with an extended version of Funky Little Brother with the most astonishing saxophone solo by Fabian I have ever had the privilege to listen to (and I have heard a lot!!). The audience , not for the first time were on their feet. A fifth visit would be very welcome. Anyone wondering what is special enough to get an artist back 4 times in less than 6 years would have had all their questions answered on the night. This band is extremely tight and is only going to get tighter as the tour progresses. 
Review by Keith Belcher