Plus Katie Spencer
Sunday 12th May 2019
Review and photos by Keith Belcher
Sunday 12th May 2019, The Live Room, Caroline Street Social Club, Saltaire. Yet another full house welcomed the fourth visit of Shetland resident Kris Drever (living on Orkney was just too convenient he remarked). Kris also commented on the number of murders portrayed in the TV series. Opening for Kris was the relatively local Katie Spencer, now a Hornsea resident making a second visit. Last time here in April 2018 Katie opened for Korby Lenker and later toured with Korby.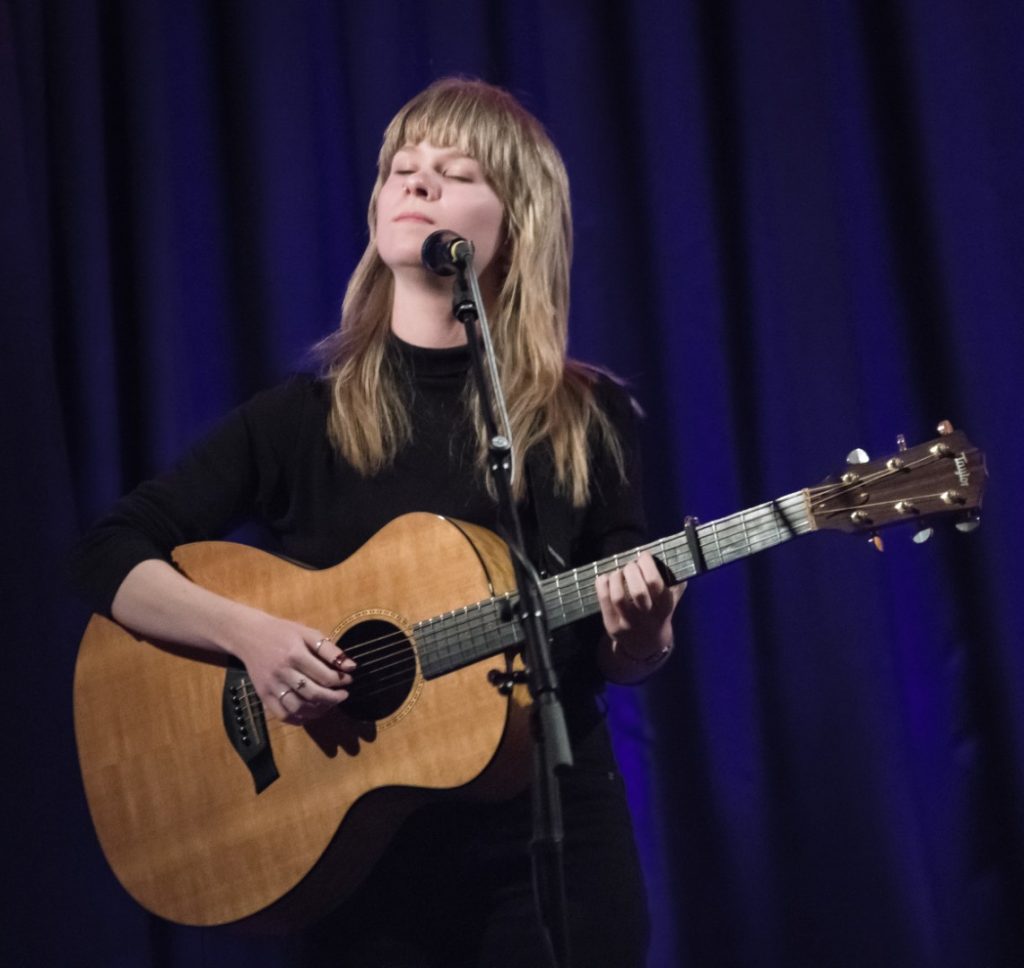 Katie performed a superb opening set mainly featuring songs and tunes from the recent debut CD WEATHER BEATEN, great guitar playing, good self penned songs and a wonderful emotive voice. The closing song, a cover of the late and very great John Martyn's Hurt In Your Heart aptly demonstrated why Katie was asked by no less than legendary bass player Danny Thompson to take part in a high profile tribute to John Martyn at this year's Celtic Connections Festival in Glasgow. Katie's company on stage that night at Glasgow Royal Concert Hall were John Smith, Blue Rose Code Paul Weller (yes that one), Lucy Rose, Eddi Reader, Rory Butler and Eric Bibb. I was there and Katie seemed very at home in such company. Following the very enthusiastic applause Hilary promised (not emulating Arnies voice) that Katie will be back. Watch for Live Room news.

Kris opened with Beads and Feathers from 2006's CD BLACK WATER. Obviously in very good, often self deprecating humour, raising much laughter from the appreciative and attentive audience and immediately building a good rapport. Kris was quite whimsical at times and cited the arrival of a new daughter only 8 weeks ago as the cause of old material as he needed to play something he knew well.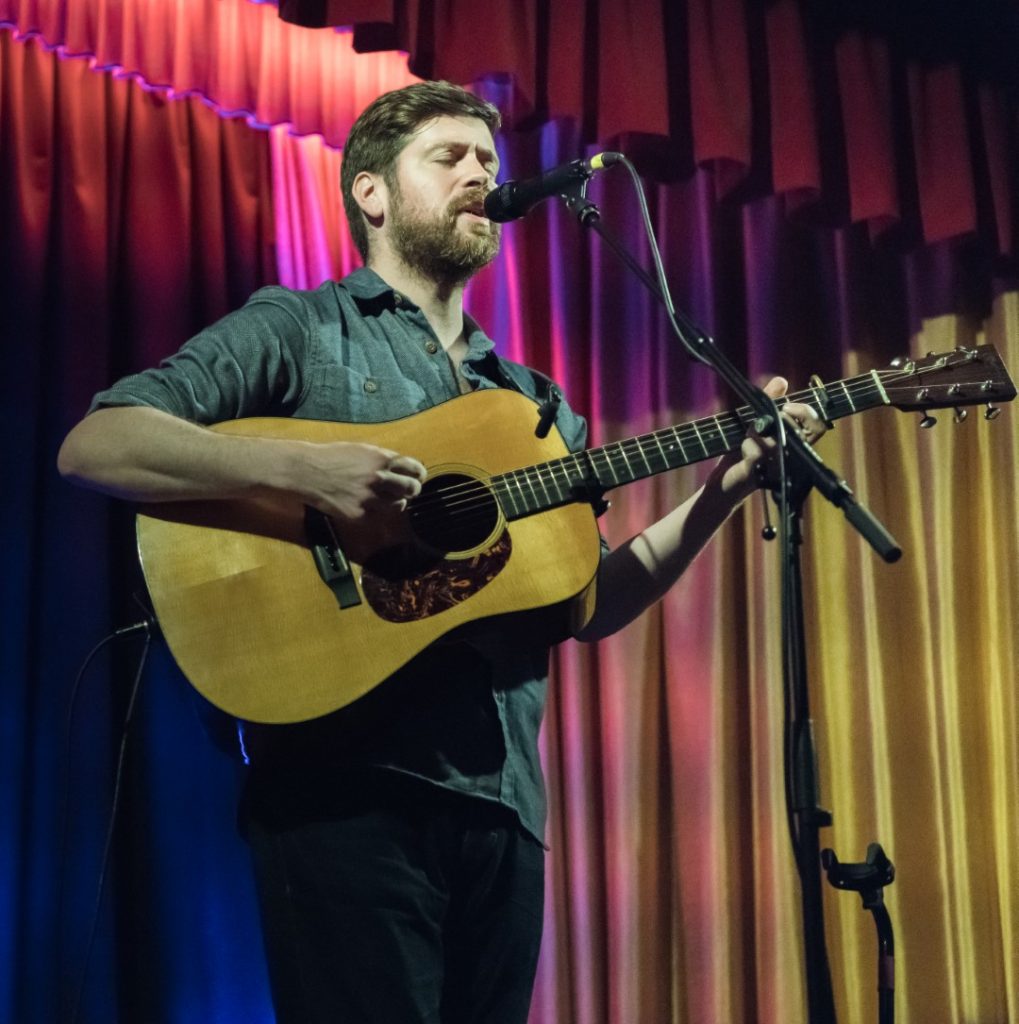 Kris's set dipped into two of his solo CDs, BLACK WATER and IF WISHES WERE HORSES and other collaborative projects. There were constant changes between acoustic and electric guitars throughout the show. Wintermoon, Dark Secret and Ghosts from Lau alums also featured . HILL AND SHORE is a CDEP on sale only at gigs on this tour. Comprising of all traditional songs that Kris has sung over the years but never recorded before. Obviously several songs featured from that. The audience were also treated to unrecorded or as yet unreleased material in I Don't Want to Die, a new unrecorded song. Scatterseed was sung, based on the dandelion plant, from a forthcoming sponsored collaboration with the likes of Karine Polwart, Julie Fowlis and others called THE LOST WORDS- SPELL SONGS, planned for release sometime in June.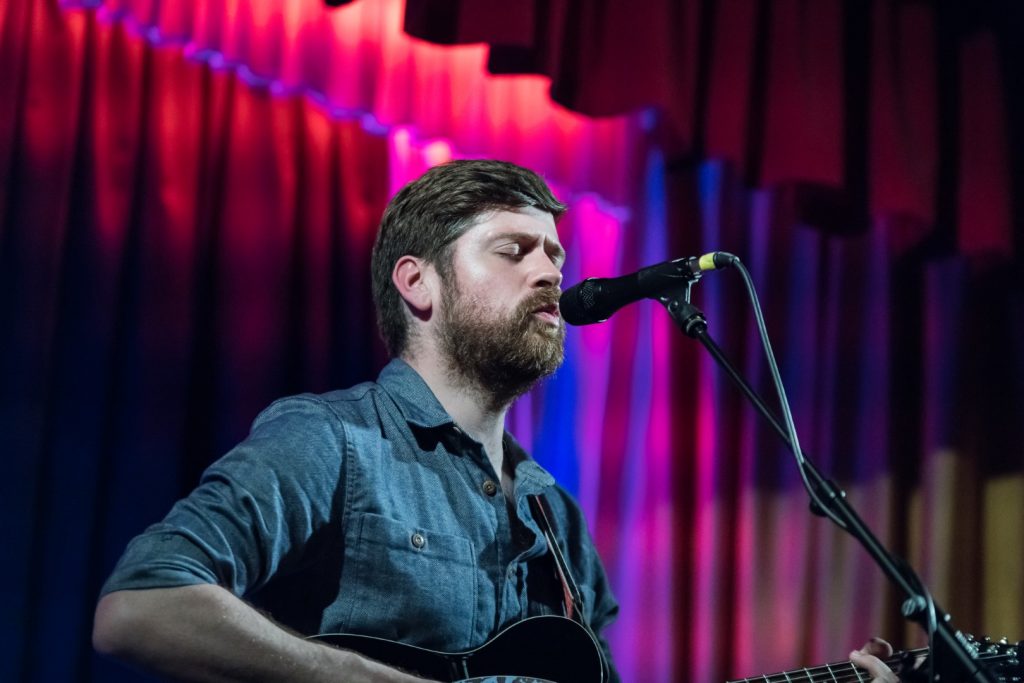 Also played was a song commissioned for BBC RADIO BALLADS THE GREAT WAR (for some reason the BBC have never commercially released any of the recent Radio Ballads material!) called Scapa Flow 1919 about the sinking of the entire German naval fleet in 1919, an event witnessed by a school party out for the day! Kris had obviously researched this thoroughly and related many anecdotes about the affair. Some almost too bizarre to believe but……That song is also due for release on the 100th anniversary of the event later this year.
Some superb whistling on the break up song I Didn't Try Hard Enough which was segued from the instrumental Gypsy Princess. I always admire people who can whistle on demand. All too soon the Sunday night was over and Kris finished with a requested encore of Ghosts from Lau's THE BELL THAT NEVER RINGS. Hopefully visits 5 and 3 from Kris and Katie respectively in the not too distant future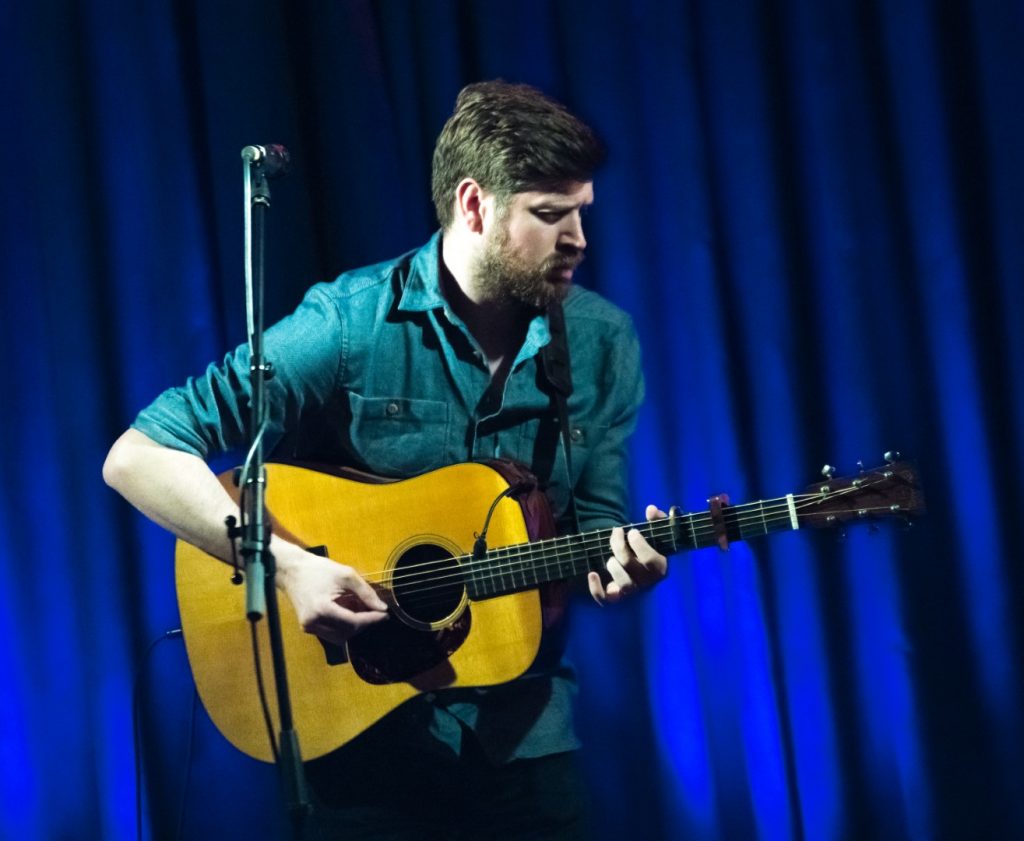 .