Sunday 21st July 2019
Photos by Keith Belcher
We had booked Mama's Broke – Amy Lou, vocals, banjo and guitar and Lisa Marie, vocals, fiddle, mandolin, guitar, step dance – after watching a few YouTube videos and being incredibly impressed by their songs, harmonies and playing. We were not disappointed when they took the TLR stage for the first time last night.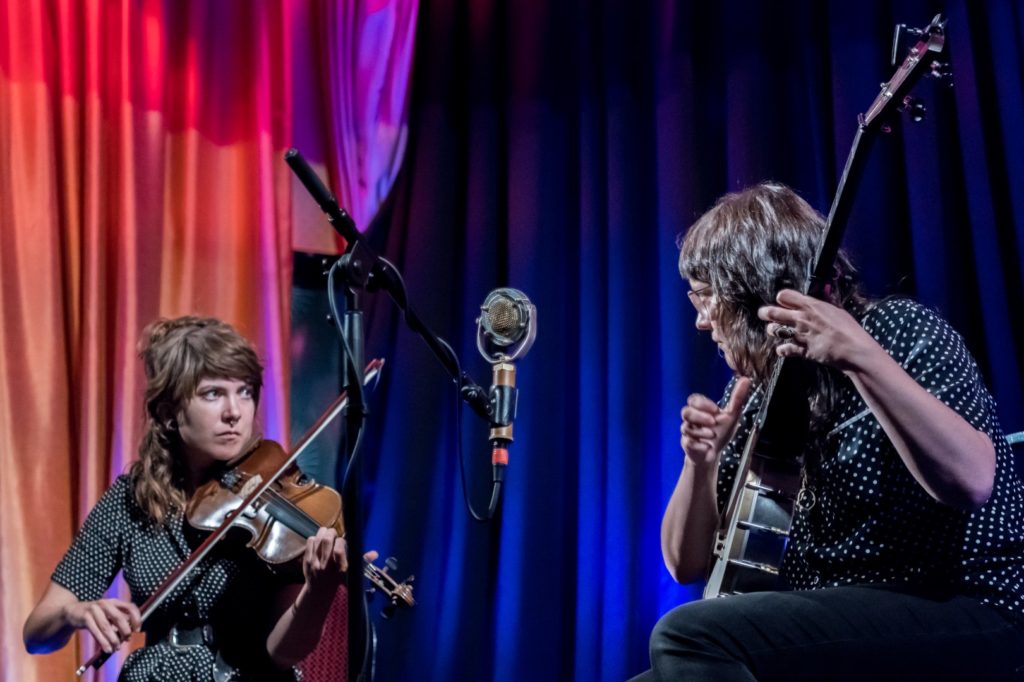 The songs were even more powerful live, their dark lyrics given real potency by the beauty of their voices in harmony. Drawing their influences from traditional songs, their self written material deals with such topics as public hanging (Black Rock Beach), mental illness (Count The Wicked) and the life and mind of the travelling singer songwriter (the bleak and beautiful Dirty Mattresses).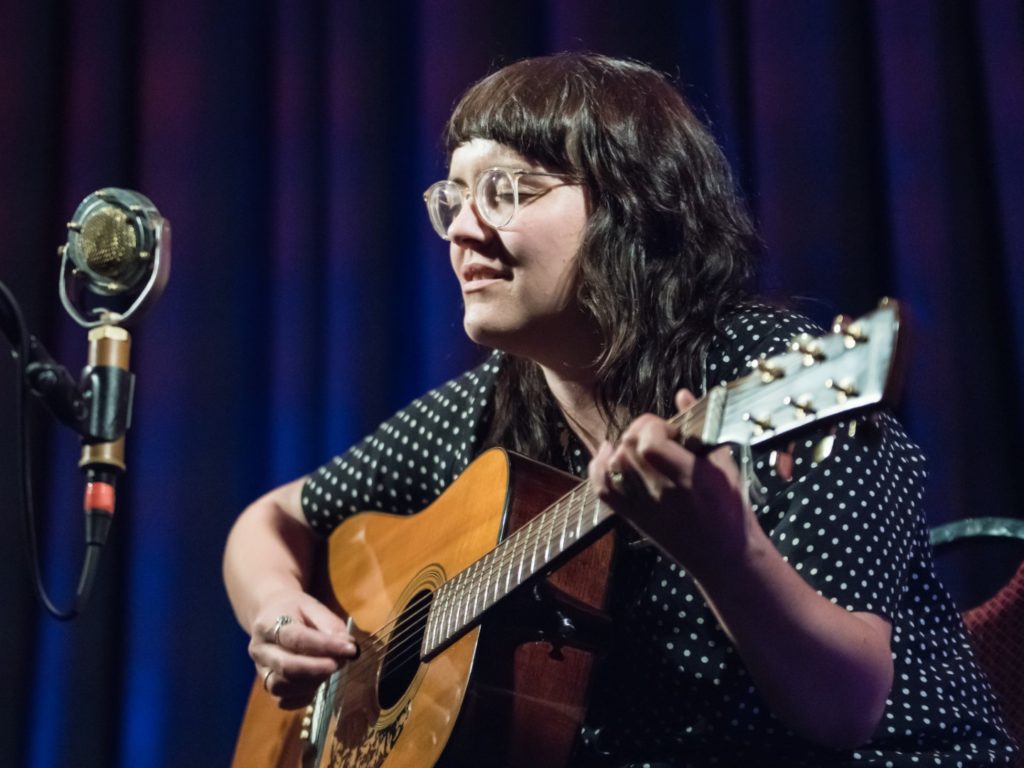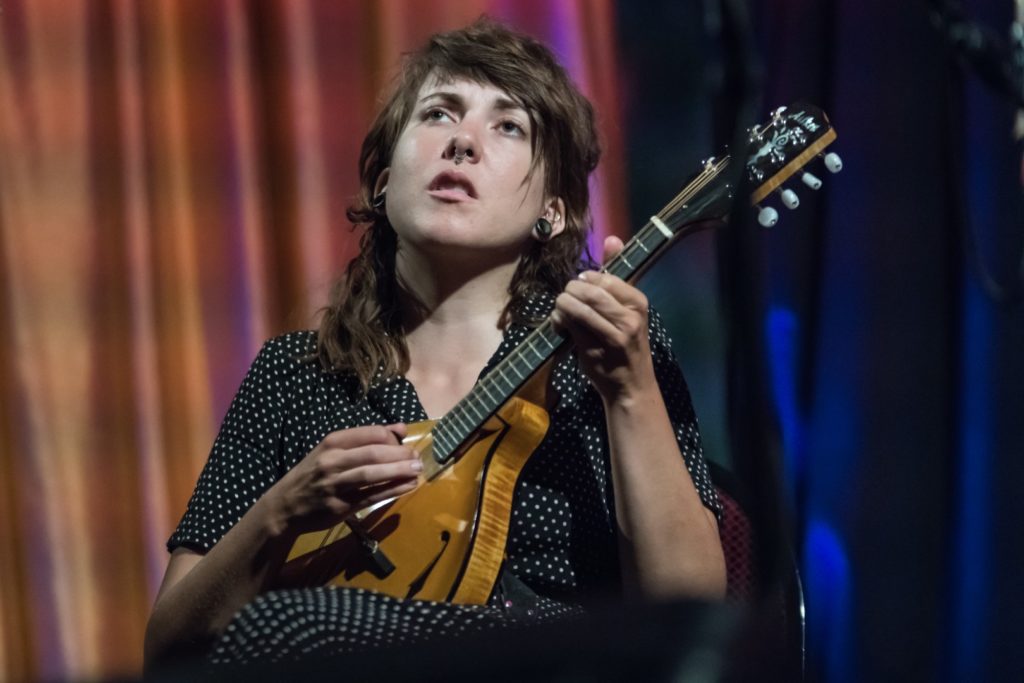 Already winners of a Canadian Folk Music Award, these two incredibly talented young musicians are now deservedly making a name for themselves on this side of the Atlantic.