Friday 28th October 2018, The Live Room Saltaire. The first visit to The Live Room of Mean Mary accompanied by her 'long suffering' brother Frank. Ron & Hilary were freshly back from their trip to Nashville. Hilary resplendently sporting new Nashville acquired boots introduced the barefoot and seemingly ever smiling Mean Mary (Mary James) and her brother Frank. Restricting herself to just the 3 instruments tonight, banjo, fiddle and guitar as well as a plethora of vocal styles .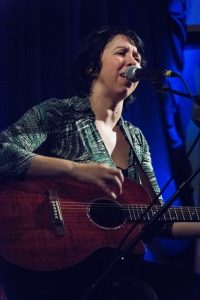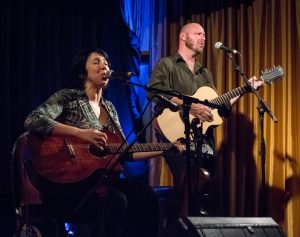 Mary on banjo ranks up there with the very best we have seen at Saltaire , and we have seen some very good players. Frank accompanied on 12 string and harmonies. Mary is an accomplished and award winning novelist as well as superb musician. Named Mean Mary after a song she wrote when she was just 6 rather than any inherent nasty tendencies she might have (despite what Frank thinks or intimates).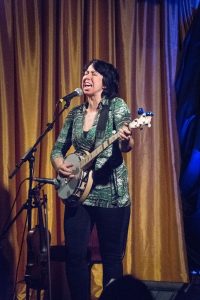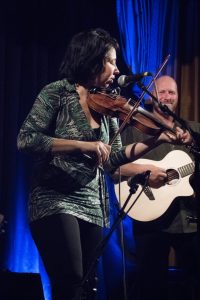 She and brother Frank thoroughly entertained the very responsive and attentive crowd from start to finish. Sandwiched between the virtuoso playing and singing was an ever developing on stage sibling bickering that culminated in Mary offering almost her entire merch desk to the person that would take Frank home. All, I must say, done in a very humorous way that had the audience chuckling as well as gasping at the music. The between songs banter brought a huge element of fun to the night. The audience actively participated in sing-alongs as well as imitations of farmyard animals. Mary being especially pleased at the geese hissing during Big Red Barn, not to mention the ducks, hounds and cows.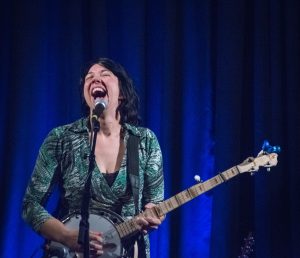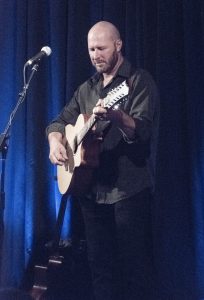 Music from all over America with Virginia Reels, Arkansas Traveller and 2 sensational Louisiana style tunes and songs Rose Tattoo and Marie Laveau. Mary's voice on Rose Tattoo very reminiscent of an acoustic Beth Hart . She has that vibrato quiver in her voice that can really add to a performance, not used all the time, as I said her vocal styles have a huge range. A gospel song Fields of Glory finished off set 1 with Frank merging brilliantly on harmonies.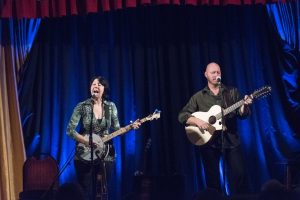 Mary opened the second set with a solo Sweet Jezebel on guitar before brother Frank was called to stage yelling Bingo, obviously he was wanting to be in the next bar! A medley of tunes including Beethoven's Ode To Joy on banjo and guitar was just one of the highlights of Set 2. The closure was something else altogether. Dispensing with the usual nonsense of the 'unexpected' encore Mary announced 2 more songs, this one and the encore. Frank had a little to say about the presumptuousness of that statement! What a way to finish, a mass sing along to All My Love All My Kisses (Buddy Holly) , followed by La Bamba (I didn't know Alison was so fluent in Spanish) and then as a special treat Leaving On A Jet Plane. A Great night was had by all.