Review and photos by Keith Belcher
Sunday 24th March 2019, The Live Room, Caroline Social Club, Saltaire. Playing the Live Room on the final night of their first UK tour were Boston (US) based band Mile Twelve. Nothing unusual about good bluegrass from Boston, check out Crooked Still's catalogue. Listening and watching the sound check it was obvious that tonight was going to be quite a special and enjoyable night.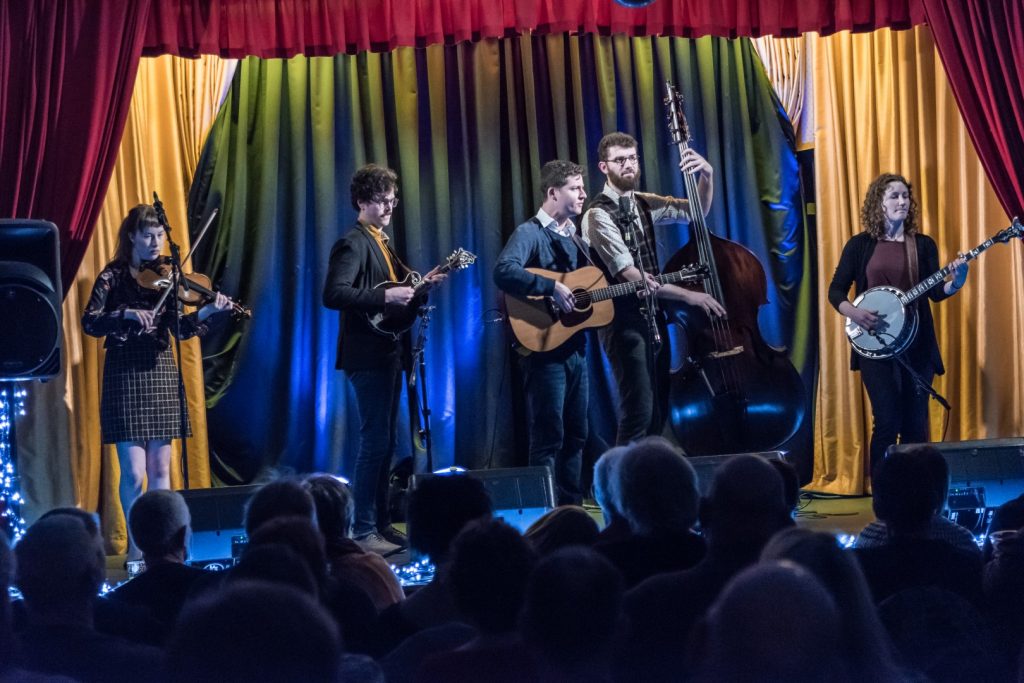 The band were definitely in high spirits and wow, did it show in their performance!!. Comprising lead vocalist Evan Murphy on guitar, David Benedict mandolin, Bronwyn Keith-Hynes, fiddle, Nate Sabat, upright bass and BB Bowness on banjo. What the audience delighted in was 2 sets of old and new, fast and slow bluegrass, mainly songs , some tunes, some seriously high octane and classy playing and singing. Very easy to see why they are being predicted for great things in the future. Already IBMA award winners.
Throughout the night there was an intricate dance of shared instrumental leads and breaks , mixing up the vocals mainly through the one microphone in true bluegrass style. All members participating in some superb vocals obviously well choreographed and practiced to pull it off so smoothly.
The fastest song and playing was possibly at the end of the show with Innocent Again which was exhausting to just listen to!! After that they were called back for an encore, a surprise to me, that "well known" bluegrass classic of Elton John – Rocket man, just sublime, such effective fiddle glissandi. The audience weren't going to let them go without a second encore and so they came back for a very upbeat version of yet another "well known" bluegrass classic, Ramblin' Man by the Allman Brothers.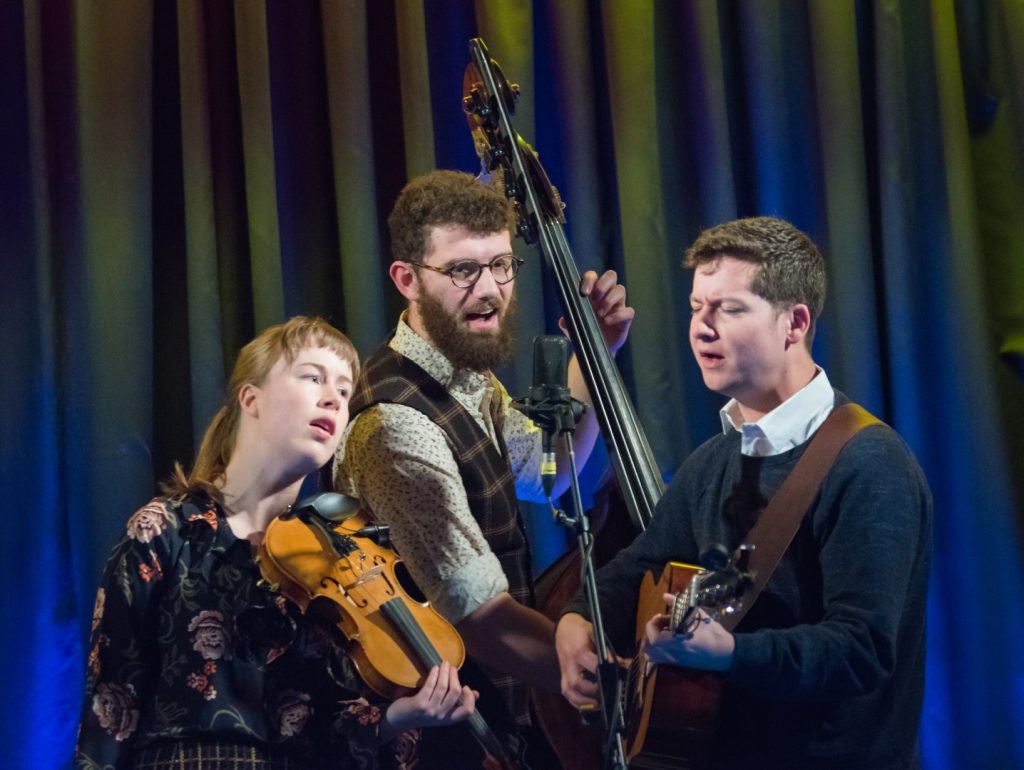 A great demonstration of just what you can do in the bluegrass genre if the players are good enough and tonight they were. Great participation from the audience I might add. A thoroughly enjoyable night. They are planning another visit , let's hope it's not too long.