Alaw (WAL)
Fri 28th February 2020
During our trip to the English Folk Expo in Manchester last year, we saw several acts that we loved, including some from the year's partner country, Wales. One of our favourites from that trip were Alaw. Comprising three stunning individual artists together in a powerhouse trio, we know you'll love them.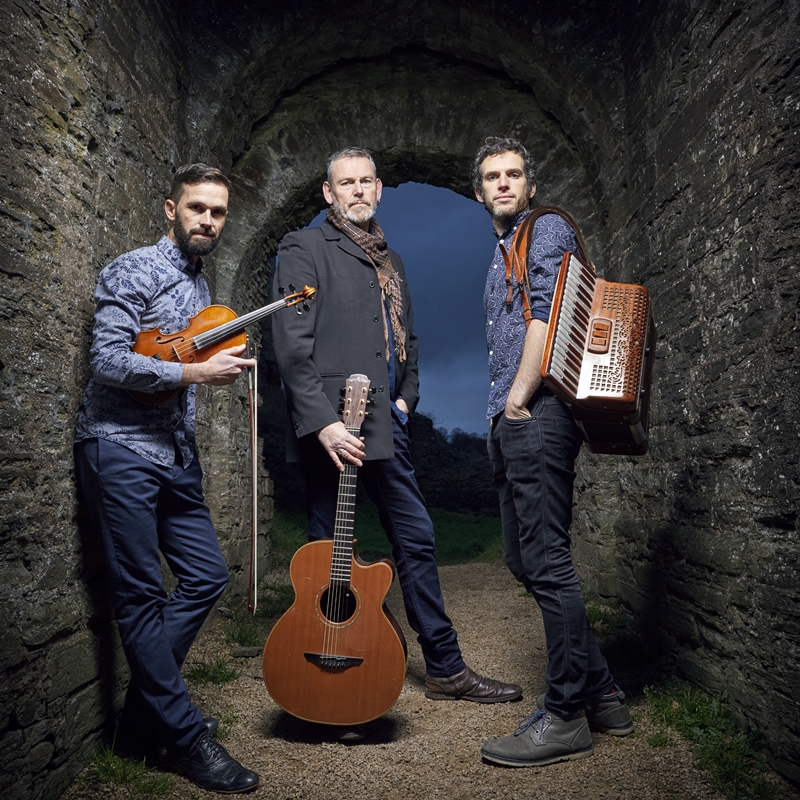 Alaw
Alaw are:
Oli Wilson-Dickson – fiddle / vocal
Dylan Fowler – guitar / vocal
Jamie Smith – accordion / vocal
'Welsh musicians don't come more sensitive, accomplished and exploratory than this crew' - fROOTS
Described by Songlines magazine as a "Welsh supergroup", ALAW is three leading musicians who bring a wealth of experience to a shared passion – the traditional music of Wales. Whether unearthing rare gems or reimagining a well-loved melody, they treat their music with a deftness and sensitivity that is thoroughly absorbing. Combined with powerful song writing and original tunes, this makes for a musical experience that will stay with the listener long after the performance ends.
In August 2018 they collaborated with the BBC Concert Orchestra for a televised Prom at The Royal Albert Hall, alongside Julie Fowlis, Jarlath Henderson, Sam Lee and The Unthanks. ALAW's performance was described on BBC Radio 2 as 'Show-Stopping' and in the Times as 'a sparkling collision of Celtic traditions'. In 2019 they won a Wales Folk Award after being nominated in 3 categories.
Oli and Dylan have a long history of working together, sharing projects such as The Devil's Violin, Szapora and The Ian McMillan Orchestra. Oli and Jamie are well known as the frontline of the multi award winning Jamie Smith's MABON. Dylan's other touring credits include Richard Thompson and Danny Thompson.
From stirring songs to driving jigs - they communicate their music with relaxed humour and a genuine affection that is truly infectious.