Alvin Youngblood Hart's Muscle Theory (USA)
Fri 26th July 2019
Now standing only – available on the door from 7.45pm!
Doors 7pm, Show at 8pm
One of the great modern bluesmen, we're thrilled to welcome Alvin to The Live Room for the first time. Expect powerhouse music from this trio of fantastic musicians.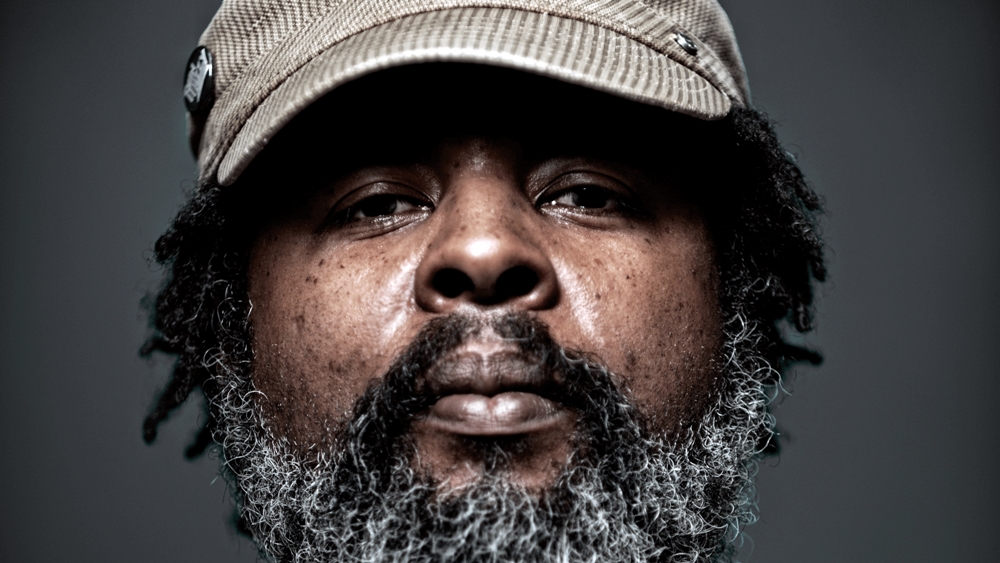 Alvin Youngblood Hart's Muscle Theory
The cosmic American love child of Howlin Wolf and Link Wray…
Known as a 'musician's musician', Alvin Youngblood Hart's praises have been sung by everyone from Bob Dylan to guitar gods Eric Clapton & Mick Taylor.
Mr. Hart was born in Oakland CA in 1963 to a family of post WWII Mississippi transplants. After a couple false starts, he began to play the guitar, in earnest, in 1977. "By that time, it had become an obsessive competition among us teenage boys. The guitar was the video game of our day", Hart says. The Hart family was never one to stay put. Spending his formative years on the West Coast, in the Midwest and the Mid-South surely influenced Alvin's wide-ranging musical perspective. "It really taught me to appreciate MUSIC for what it was ….not because it was this or that genre. I have a great disdain for genre segregation. I try to avoid that practice".
Along with his 40 years of playing comes a nuts and bolts passion for the hardware of the trade. "I've been a guitar tinker since day one. I can recall my parents buying me a new guitar, and I would have every screw out of it by bedtime". Hart is also an electronics technician, a talent he picked up after 7 years active duty in the U.S. Coast Guard. His knack for quick thinking repairs on the road has earned him nicknames such as, The Garage Guerrilla or The Rock N Roll MacGyver from fellow musicians.
After two decades on the road, Alvin continues to delight audiences worldwide, whether as a solo performer or with the eternally rockin' Alvin Youngblood Hart's Muscle Theory…The multi award winner always delivers. "When I was a 15 year old kid in my room, I would never believe that I would someday play legendary venues like the Hollywood Bowl or Royal Albert Hall. You couldn't have told me that I'd be in the studio with Taj Mahal or play onstage with the Allman Bros. Band and members of Thin Lizzy. Some days, it's a dream job…"