Amanda Platt & The Honeycutters (USA)
Fri 7th September 2018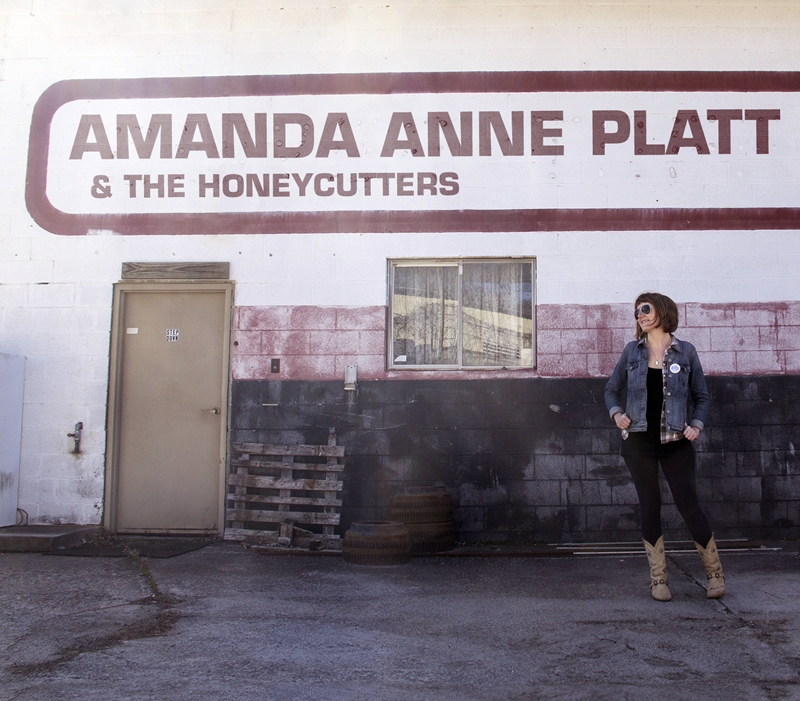 Amanda Platt & The Honeycutters
Lyrically driven, the songs on Amanda Anne Platt & The Honeycutters, the band's latest CD, blend their old-school country roots attitude with their shared influences of rock and folk. Amanda says of the album, "I think it's just about life and all that that entails. Including but not limited to death, strangers, birthdays, money, leaving, arriving, seasons, corruption, and love."
Based in Asheville, North Carolina, Amanda is a storyteller by nature with an incredible band backing her. Performing along with Amanda Anne Platt, The Honeycutters are Matt Smith on pedal steel and guitar, Rick Cooper on bass, Josh Milligan on drums and harmony vocals, and Evan Martin on keys and guitar.
There is an empathetic and charming wit ingrained in Amanda's songwriting. She has a knack for accessing a deep well of emotion and applying it to her story-telling, whether she is writing from her own experiences or immersing herself into the melody of emotions in another person's life.
The band undertook their first tour in the UK in summer of 2017 and return in 2018 after a phenomenal response! The UK's American Roots' Magazine Mike Morrison writes, "This is a band whose back catalogue is a match for anyone's and yet still they're improving. Modern country music really doesn't get much better than the highly individual style of Amanda Anne Platt and the Honeycutters."
Amanda Anne Platt & The Honeycutters is the group's third release on Organic Records, and fifth album. Assembling the same the same team as 2016's On The Ropes, Balsam Range's Tim Surrett steps in for the second time to co-produce this album along with Amanda. Its thirteen tracks were recorded, mixed, and mastered by Scott Barnett at Crossroads Studios in Arden, NC near the band's hometown of Asheville.
'Amanda is so good it's ridiculous. I don't even know what words to use. Her singing, songwriting and presence is unmatched in Americana, Country, Pop… simply breathtaking,' - Saul Davis, producer (Percy Sledge), manager (Gene Clark, Carla Olson, Phil Seymour)