An Evening With Chip Taylor (USA)
Thu 7th November 2019
Doors at 6.30pm, show at 7.30pm
We're absolutely thrilled to welcome back one of the true legends of American music, the great Chip Taylor. Chip is an amazing character who has packed several lifetimes worth of experiences into his own. Hit songs like 'Wild Thing' and 'Angel Of The Morning' merge with years as a highly successful professional gambler. Add into this that his brother Jon Voight is the Oscar-winning actor and his other brother, Barry Voight is a world-renowned geologist, who devised the formula to predict volcanic eruptions, and you have a unique CV! Chip will be accompanied by another great, guitarist and long-time sideman with Van Morrison, John Platania, plus keyboard player Gøran Grini.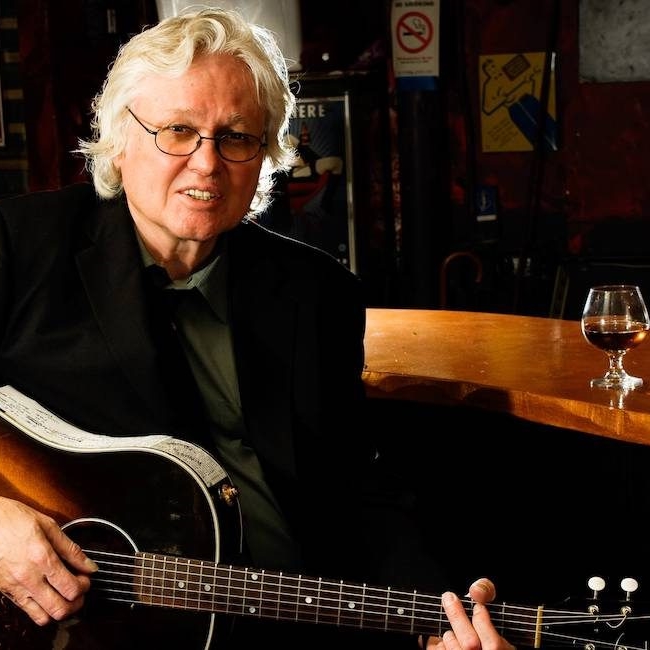 Chip Taylor
Songwriters Hall of Fame 2016 inductee Chip Taylor has been writing and performing for nearly 60 years and shows no sign of slowing down. The New York Times says it best, "If you only know him as the guy who wrote 'Wild Thing' and 'Angel of the Morning" — you don't know him! Chip Taylor is making some of the most distinctive acoustic music around today."
Fix Your Words, featuring the Spotify hit Whatever Devil Is In Me, is Taylor's latest release and follows closely after his acclaimed A Song I Can Live, which Sweden's foremost music site, Rootsy.nu called "so powerful and packed with emotions. Joy, sadness, melancholy, a sense of humor. And an abundance of compassion and humanity. It's an album I will treasure forever. It will have a special place in my record collection, next to Bob Dylan's "Time Out Of Mind" and Leonard Cohen's "You Want It Darker".
Creating distinctive music that is also enduring and influential has been Chip Taylor's métier over the course of what is closing in on five decades as "one of America's finest songwriters as well as a masterful singer and performer," says Rolling Stone. His two best-known songs are only some of the many pop, rock, country and R&B chart hits he wrote in the 1960s (Janis Joplin, Aretha Franklin, Dusty Springfield and Frank Sinatra all recorded his songs). Taylor was then one of the pioneers of the pivotal country-rock movement as a recording artist in the 1970s. His 1973 album, Last Chance, remains a beloved cult classic. But after refusing to play by the Nashville establishment rules, Taylor gave up music for full-time professional gambling in 1980.
"Chip Taylor could've rested on his laurels years ago and still been way ahead of everybody else today. Lucky for us he didn't and he's making some of the most relevant music out there," said Buddy Miller just last year. Since returning to music in 1996 he has enjoyed elder statesman stature within the Americana, contemporary folk and singer-songwriter scenes as an artist in his own right as well as in collaboration on albums and in performance with John Prine, Carrie Rodriguez, Kendel Carson and John Platania. In a remarkable and prolific run, Taylor has released nearly an album a year since his return, each rising high on the Americana chart. As The Guardian notes, "Chip Taylor, like Johnny Cash, is well worth rediscovering by a new generation."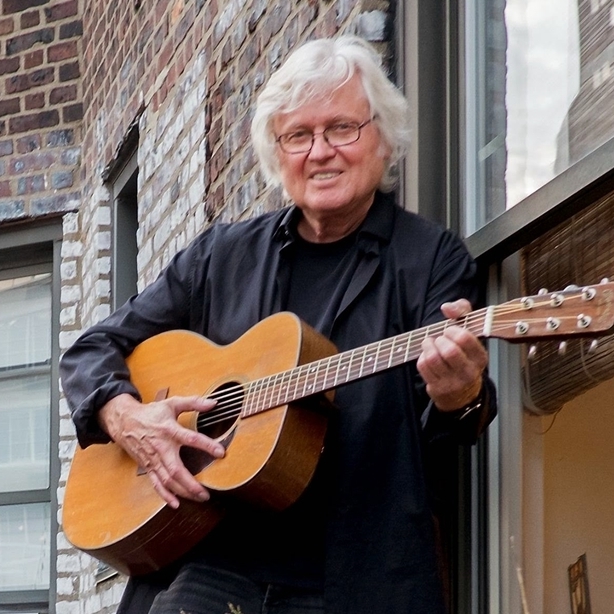 Chip Taylor Fact File
Early Years
• Born James Wesley Voight and raised in Yonkers, NY, the son of a professional golfer, Taylor is the brother of Academy Award-winning actor Jon Voight and noted geologist Barry Voight, who devised the formula to predict the elusive occurrences of volcanic eruptions.
• Absorbed in music as a youth and keying in to Country & Western via the 50,000 watt clear channel AM station WWVA out of West Virginia, Taylor was playing and singing in country bands by his teens and (as Wes Voight) became the only white artist signed to the New York R&B division of King Records, the label that made James Brown famous. His first chart single was his recording (as Chip Taylor) of "Here I Am" in 1962 on Warner Bros. Records.
Hit Man
• One of Taylor's earliest efforts as a songwriter was "He Sits At My Table," recorded by Willie Nelson. His songs soon caught the ear of RCA Records Nashville A&R head Chet Atkins, who found it hard to believe that their writer was based in New York City. "But wherever he's from," Atkins wrote Taylor's publisher, "I want to hear every song he writes." Country artists that have recorded Taylor songs include Johnny Cash, Waylon Jennings, George Strait, Anne Murray, Bobby Bare and Emmylou Harris.
• In addition to "Wild Thing" and "Angel of the Morning," Taylor's songwriting was a constant chart presence in the 1960s with hits like "Can't Let Go" by The Hollies, "Try (Just A Little Bit Harder)" by Janis Joplin, "Make Me Belong To You" by Barbara Lewis, "I Can Make It With You" by both The Pozo-Seco Singers and Jackie DeShannon, "Welcome Home" by Walter Jackson, "Step Out Of Your Mind" by The American Breed, "Country Girl - City Man" and "Storybook Children" by Billy Vera & Judy Clay and "I'll Hold Out My Hand" by The Clique.
• Top artists that have recorded Chip Taylor songs include Frank Sinatra, Fats Domino, Dean Martin, Janis Joplin, Ike & Tina Turner, Linda Ronstadt, The Pretenders and Bonnie Raitt.
• Other acts from across the range of popular music that have covered Chip Taylor songs include P.P. Arnold, The Box Tops, Terry Cashman, Popa Chubby, Marshall Crenshaw, Jackie DeShannon, Stoney Edwards, Lorraine Ellison, Esteban, Percy Faith, The Fania All-Stars, Jose Feliciano, Rosie Flores, Lita Ford, Four Bitchin' Babes, Ace Frehley, Bobby Fuller,
Rodney Hayden, Nona Hendryx, Al Hirt, Walter Jackson, The Kingsmen, H.P. Lovecraft, Melanie, Garnett Mims, Olivia Newton-John, Genya Ravan, Duke Reid, Cliff Richard, Evie Sands, Andres Segovia, Nina Simone, Nancy Sinatra & Lee Hazelwood, Sloan, Smith, Darden Smith, Ronnie Spector, B.J. Thomas, The Tremeloes, Bonnie Tyler and Midge Ure.
• "Wild Thing" is a certified standard within the canon of essential rock tunes and been part of the repertoire of literally countless garage and cover bands around the globe since it hit in 1966. First released by a New York group called Jordan Christopher and The Wild Ones, it topped the U.S. charts by England's The Troggs for six weeks. It was the centrepiece of Jimi Hendrix's legendary appearance at the Monterey Pop Festival, and is featured throughout the 1989 movie Major League, which helped transform the number into a popular professional sports anthem. It has been recorded by such diverse acts as Jeff Beck, Cheap Trick, The Cult, The Divinyls, X, Hank Williams Jr., Manfred Mann, The Runaways, Warren Zevon, The Bush Tetras, Wolfsbane, The Angry Samoans and Geno Washington, as well as The Green Bay Packers, The Muppets and Engelbert Humperdinck. The Ventures waxed an instrumental version and Sister Carol made it into a reggae track, and in 1988 comedian Sam Kinison took it to #18 on the Mainstream Rock Tracks chart and made a hit MTV video of the song. A version by "Senator Bobby" — comedian Bill Minkin parodying the voice of Robert F. Kennedy — also reached No. 20 on the pop charts in 1967.
• "Angel of the Morning" has hit the Top 10 three times: In 1968 by Merrilee Rush, 1981 by Juice Newton and 2001 by Shaggy.
• Taylor holds the second-longest span of No. 1 hits as a songwriter in music history between "Wild Thing" by The Troggs in 1966 and Shaggy's recording of "Angel of the Morning" in 2001.
• While making his way as a professional songwriter in the 1960s, Taylor also began playing the ponies as a gambler. His finesse at picking winners eventually led bookies to beg off on taking his bets, lest his winnings wipe them out. So he then placed his bets directly with notorious mobster Meyer Lansky, who would make his own even-higher wagers based on Taylor's picks.
Artist & Producer
• Taylor earned critical acclaim as a major-label recording artist and first won his longtime loyal European fan base with such influential 1970s albums as Gasoline (1971), Chip Taylor's Last Chance (1973), Some Of Us (1974), This Side of the Big River (1975), Somebody Shoot Out The Jukebox (1976) and Saint Sebastian (1979). Warner Bros. Records started its Nashville branch to issue Last Chance, which was named one of 1973's best albums by Rolling Stone.
• During his hiatus from music during the 1980s to the mid 1990s as a professional gambler, Taylor's card-playing skills led him to be banned from major casinos in Las Vegas, Atlantic City and Europe. He and his partner Ernie Dahlman were such accomplished thoroughbred handicappers that the Long Island Off Track Betting parlour they frequented gave them their own room with a private teller and televised race replay system.
• Since his return to making music, Taylor has to date released almost a dozen albums of his own: Hit Man (1996), The Living Room Tapes (1997), Seven Days in May (1999), London Sessions Bootleg + (2000), Black and Blue America (2001), Unglorious Hallelujah (2006), New Songs Of Freedom (2008), Yonkers NY (2009), Rock & Roll Joe (2010) and F*** All The Perfect People (2012). In 2011 he also released a children's album with his three granddaughters called Golden Kids Rules on Folkways Records.
• In March 2001, Taylor heard fiddler Carrie Rodriguez during the South By Southwest Music Festival in Austin, TX and invited her to accompany him on a tour of Europe. When he coaxed her up to the microphone to sing during a show in Holland, it launched a duet act that issued four acclaimed CDs together: Let's Leave This Town (2002), The Trouble with Humans (2003), Red Dog Tracks (2005) and Live from the Ruhr Triennale (2007). His last tour with Rodriguez also inspired the book/CD Songs From A Dutch Tour (2008).
• Noted artists that have appeared on Taylor's recent albums include Lucinda Williams, Rick Danko, John Prine, Guy Clark, Rodney Crowell, Bill Frisell, Evie Sands and P.P. Arnold.
• Taylor has produced records for Neil Diamond, James Taylor and The Original Flying Machine, Evie Sands, Carrie Rodriguez, Kendel Carson and John Platania.
And the story continues….