Annie Keating Band (USA)
Sun 10th September 2023
Doors 6pm, show 7pm. Full band show – all seated show. 
The return of one of our big hits of 2022, Annie Keating with her superb band, this time with a brand new album, Hardfrost, due for release in June.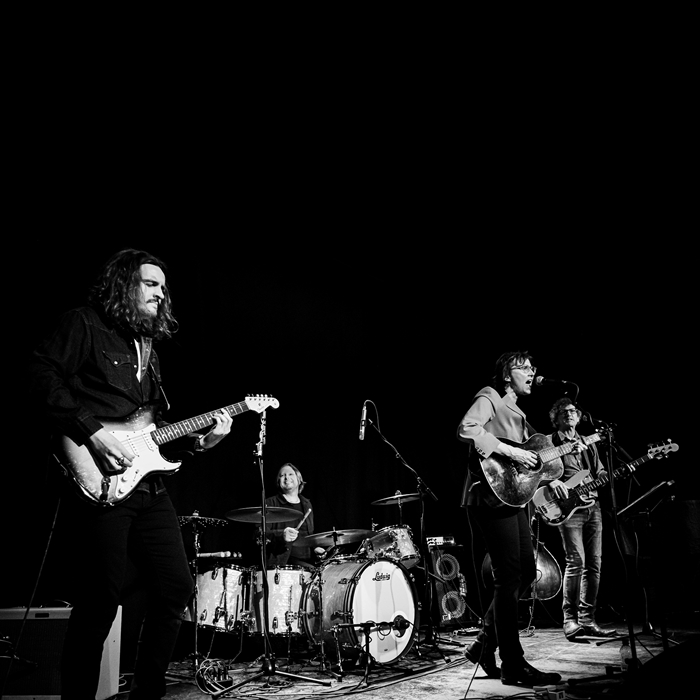 Annie Keating Band
Born in Boston, Massachusetts, before moving to Brooklyn, New York in 1992 where she has remained ever since, Annie Keating's 20 year career has seen the release of 8 critically acclaimed albums, resulting in comparisons to Lucinda Williams, John Prine, Allison Krauss, Johnny Cash, and Bonnie Raitt.
Talent spotted by BBC Radio's Bob Harris with the release of her breakthrough album, 'Belmont' in 2008, Keating has been growing in stature and reputation ever since with each of the ten studio album and EP releases to date, drawing formidable comparisons to artists including Lucinda Williams and John Prine along the way.
Annie Keating's new release 'HARD FROST' (due out June 1st, 2023) is another superb collaboration between songwriter Annie Keating and brilliant guitarist/producer Teddy Kumpel, who last produced the 15 song 'Bristol County Tides' album in 2021.
Keating and her stellar studio band take the listener on a journey from the funk infused rock, grit and swagger of 'Sunshine Parade' to the infectious, swampy honkey-tonk jam of 'Lovesick Blues' and intimate storytelling on ballads like 'Keepsakes and Heartbreaks' (a song reminiscent of the late and great John Prine.)
On this new album, she shows both her range and depth, with no two songs sounding alike, the songs ranging from raucous rock to tender acoustic storytelling.
With grit and grace, humor and heartache, the album keeps the listener spellbound for ten tracks including one stunning co-write with songwriter Lynne Hanson, 'Lies and Dynamite', and a crackling cover of 'So Lonely' by The Police.
'Hard Frost is an absolute triumph. A work of beauty. Hard Frost is certainly that most rare of articles – an album on which every single song is truly outstanding.' – At the Barrier
'Honest, refreshing' - NEW YORK POST
'A cross between Willie Nelson and John Prine … you don't get any better.' - THE VILLAGE VOICE
'Country rock with a renegade bite' - LA WEEKLY
'Keating is building the reputation her talent deserves' - THE TELEGRAPH