Annie Keating Band (USA)
Sun 25th September 2022
Full band show! All seated show. Doors 6.30pm, show 7pm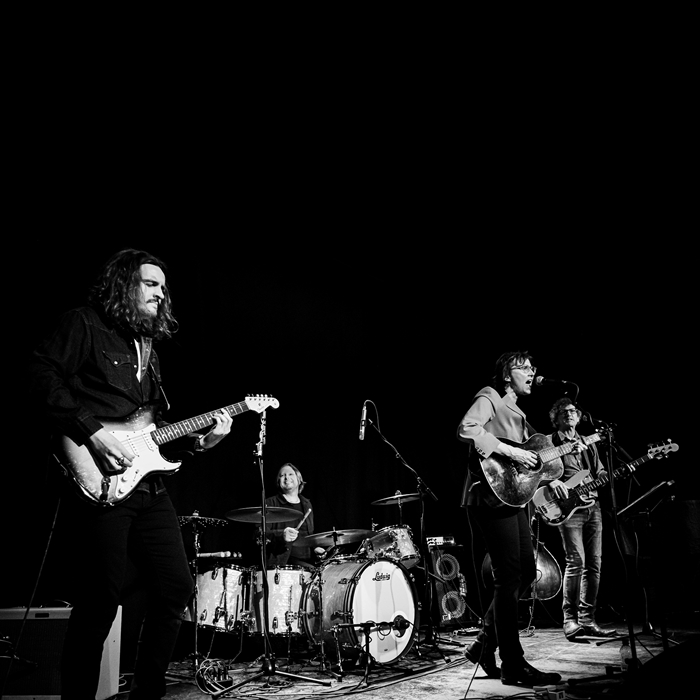 Annie Keating Band
Born in Boston, Massachusetts, before moving to Brooklyn, New York in 1992 where she has remained ever since, Annie Keating's 20 year career has seen the release of 8 critically acclaimed albums, resulting in comparisons to Lucinda Williams, John Prine, Allison Krauss, Johnny Cash, and Bonnie Raitt.
Annie Keating writes and sings like a woman who knows deep down that heartache is the price of hope, and she can make us believe – in that way that only the best artists can – that all of it is worth the cost. Over the years, she's been compared with great artists ranging from Lucinda Williams to John Prine but now, in 2022, Keating has found a UK band that takes her talent to a whole new level through undeniably great live shows that deliver unbridled, raucous joy and an infectious sound.
Following the success of her eighth full-length album, 2021's Bristol County Tides, Keating will bring this full band tour de force to a run of fall '22 England/Ireland shows, along with an unreleased limited-edition EP of brand new songs ONLY AVAILABLE to fans on the tour.
Keating has brought together some of the UK's finest players for this tour, including Scott Warman, Joe Coombs and Jamie Dawson.
The Annie Keating Band had its brilliant debut run in April of 2022, meeting audiences with a tremendous sound, energy, connectivity, talent and joy.
Scott Warman inspires on both the double and electric bass (depending on the song he moves effortlessly between the two) as well as tasty backing vocals). His experience shines through (he has toured the UK, Europe and USA with many international acts over the years and appeared on legendary broadcaster Bob Harris's recent charity release of Stand By Me alongside the likes of Mark Knopfler and Rosanne Cash.
Then there's rising star Joe Coombs on guitars. He's a well-known talent on the Americana scene, playing electric, acoustic and slide guitar internationally with a wide variety of artists including Grammy nominated songwriter Yola on her Walk Through Fire tour, Jaime Wyatt, Laura Evans, Robert Vincent, Sam Morrow and Lynne Hanson.
Last but certainly not least, the Annie Keating band features rocker Jamie Dawson on drums; he's also a regular player on the Americana scene (a member of the Dreaming Spires and Steady Habits bands) as well as playing and recording with artists like Speedbuggy USA.
'Unbridled, raucous … beautiful. Get yourselves along to a show. You'll love it!' ~ At The Barrier
'Tremendous… Razor sharp rockabilly, sweet country and swampy blues, the band at full tilt.' ~ Americana UK
'Keating is the epitome of what it means to be a truly successful singer/songwriter' ~ American Songwriter
plus support Demi Marriner
Demi Marriner is a girl with many strings to her bow each as unique and strong as the last. Armed with a stack of notebooks, a head full of ideas and a collection of incredible jackets, Demi Marriner is a songwriter well worth keeping track of. Demi's passion and emotion is so contagious, it is almost impossible to not be captivated from the offset. Riding shotgun alongside her unique, outstanding songwriting are Demi's powerful, emotive live performances. Demi's confidence and professionalism on stage sparkle even more than her guitar strap and matching capo. Whether she's pouring out her heart in an intimate solo shows, or kicking down the doors with her incredible backing band, Demi knows how to impress.
Winner of the Whispering Bob Harris' Emerging Artist Award at the 2021 UK Americana Awards, Demi is set to release a spell binding and much anticipated album in 2021.With endorsements from Whispering Bob Harris, Under The Apple Tree, Chris Difford, The House Of Songs and AMA UK, Demi is no doubt an artist to look out for.