Annie Keating (USA)
Sun 25th September 2022
Full band show! All seated show. Doors 6.30pm, show 7pm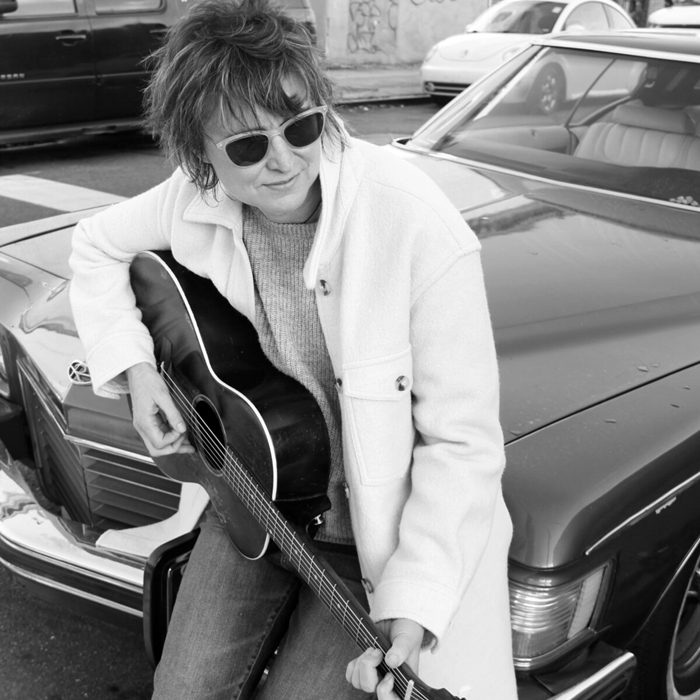 Annie Keating
Born in Boston, Massachusetts, before moving to Brooklyn, New York in 1992 where she has remained ever since, Annie Keating's 20 year career has seen the release of 8 critically acclaimed albums, resulting in comparisons to Lucinda Williams, John Prine, Allison Krauss, Johnny Cash, and Bonnie Raitt.
Having caught the attention of BBC Radio's very own Bob Harris, the veteran radio broadcaster has frequently championed her music on his radio shows with Annie twice having made guest appearances while over in the UK. Bob has already booked her in for one of his prestigious 'Under The Apple Tree Sessions' while Annie and her band are over here next year promoting her latest 15 song tour de force 'Bristol County Tides', an epic pandemic story of awakening and inspiration, and an album that showcase's an artist at the peak of her powers, inspired, ambitious, and her most accomplished to date.
On January 26th this year Annie released new single 'Twenty 22', 'A truly inspired song of triumph over loss, both deeply personal and an optimistic anthem for all of us in these troubled times.'
"Wonderful, heartfelt, and real" – Bob Harris
'Keating is well equipped to blow the socks off any self-respecting, sock-wearing Americana fan ... a true musical craftsperson.'
— Northern Sky
'She writes beautiful stories.' — Americana Roots Review
plus support Demi Marriner
Demi Marriner is a girl with many strings to her bow each as unique and strong as the last. Armed with a stack of notebooks, a head full of ideas and a collection of incredible jackets, Demi Marriner is a songwriter well worth keeping track of. Demi's passion and emotion is so contagious, it is almost impossible to not be captivated from the offset. Riding shotgun alongside her unique, outstanding songwriting are Demi's powerful, emotive live performances. Demi's confidence and professionalism on stage sparkle even more than her guitar strap and matching capo. Whether she's pouring out her heart in an intimate solo shows, or kicking down the doors with her incredible backing band, Demi knows how to impress.
Winner of the Whispering Bob Harris' Emerging Artist Award at the 2021 UK Americana Awards, Demi is set to release a spell binding and much anticipated album in 2021.With endorsements from Whispering Bob Harris, Under The Apple Tree, Chris Difford, The House Of Songs and AMA UK, Demi is no doubt an artist to look out for.