TLR Live Online: Black Feathers
Sun 15th November 2020
Stream intro: 7.50pm, shows starts: 8pm. All shows are available for a week.
When you buy your ticket, you will receive a confirmation email with the link to access the show, use your account details you created to login to the page to watch it. If you do not receive the confirmation within a few minutes, check your spam folder! If it isn't there, email ron@theliveroom.info
N.B. For best results on this live stream, use Chrome or Firefox browsers and wherever possible, use an ethernet cable to connect directly to your router.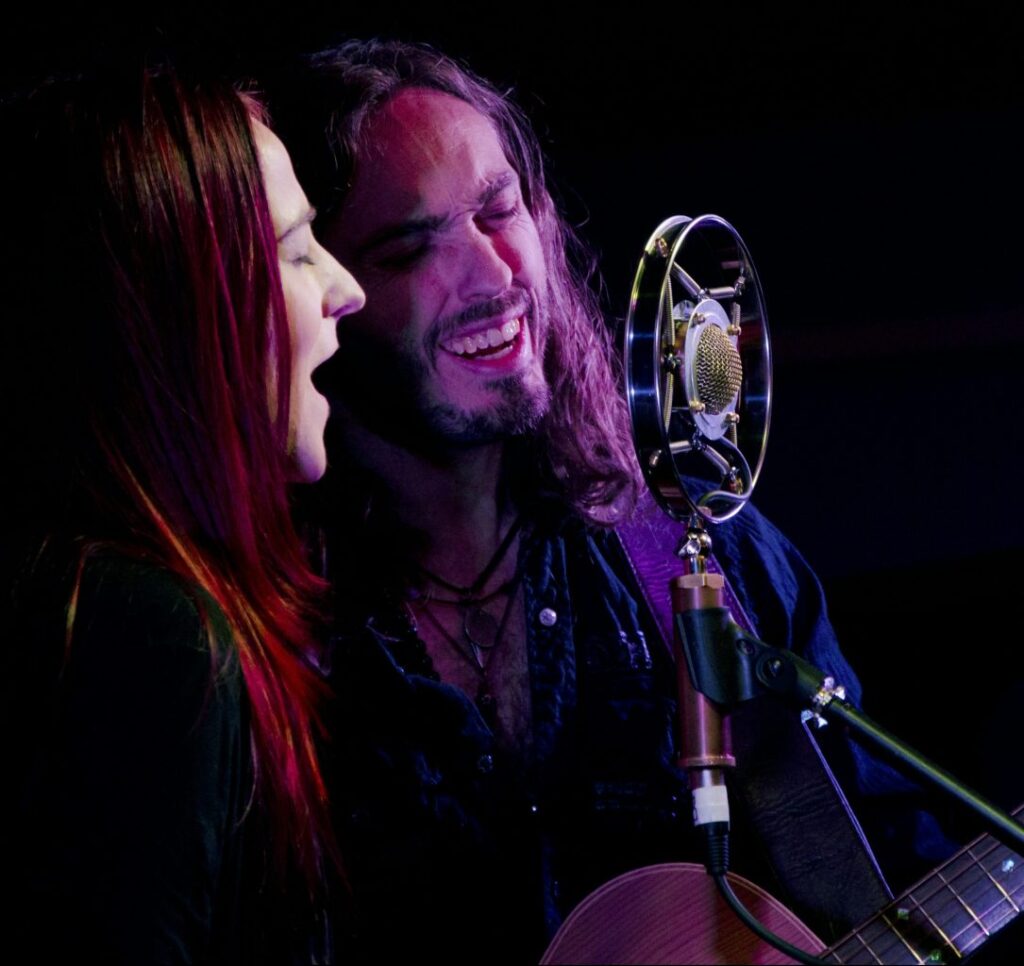 Black Feathers
We're thrilled to welcome back this superb duo, who last played for us in 2014 before spending some years in the US.
The ability to write songs that are both modern and ancient is a rare thing. The product of an arcane art of weaving in traditional influences so thoroughly that they become the warp and weft of fresh creations.
The Black Feathers, made up of Ray Hughes and Sian Chandler, are two such talents. They first became aware of the magic between them while collaborating on several musical projects, becoming The Black Feathers and life partners in 2012.
Americana, Folk, and Acoustic Indie Rock sensibilities coexist comfortably in their musical world, with Hughes' guitar work buoying the kind of harmonies often only heard in family bands.
2016 was an incredible year for the The Black Feathers. Their debut album was met with critical acclaim and broke into the Top 10 in the iTunes Country chart and the Official UK Americana Chart. A live album recorded at The Convent in Stroud was also released and very well received. Tours in the UK and the USA, as well as an Irish tour supporting Eddi Reader kept Sian and Ray busy throughout that year.
2017 saw a noticeable up-tick in their profile with further US tours including a very successful visit to the NERFA conference in Stamford, CT as well as more UK touring and festival appearances. Further US tours in 2018 and 2019 continue to consolidate their North American fanbase.
Reviews of Soaked To The Bone:
'Absolutely Wonderful' - Whispering Bob Harris (BBC Radio 2)
'Mesmerising and stunning in equal measure...An artistic triumph for a duo of undeniable talent.' – Fatea Magazine
'Draws you in for a brilliant, effervescent ride from the moment you press play' - Maverick ★★★★