Blue Rose Code (SCO)
Fri 24th November 2023
SOLD OUT!
Doors at 7.00pm, show at 8.00pm – all seated show
We're proud to say that we've been part of the Ross Wilson aka Blue Rose Code story and their rise to become one of the most sought after live acts in the UK. This show is part of the tour celebrating ten years since the release of their debut album, North Ten. We've featured Ross's powerful single about the effects of austerity, Thirteen Years.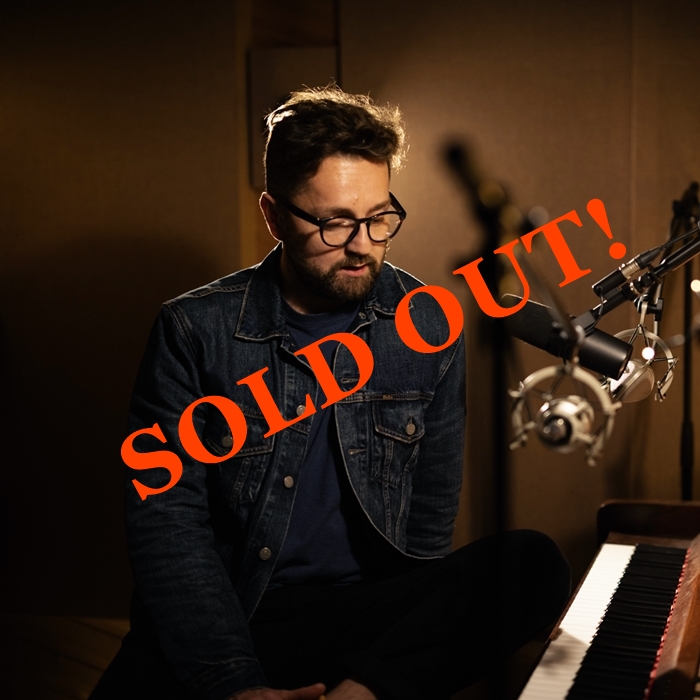 Blue Rose Code
'One of the greatest live acts around right now so if you get a chance to see them in any of their many guises do yourself a favour and go.' - Americana UK
Ross Wilson aka Blue Rose Code writes songs straight from – and to - the heart. They address universal themes of love, loss, home and faith in a deeply personal way and seamlessly blend folk, Americana, jazz, soul and pop influences into something truly unique.
2022 was spent touring the UK and Ireland with The Proclaimers and playing major festival stages including Black Deer, HebCelt, Wickham, Beautiful Days, Belladrum, Making Waves and Wood Festival as well as Tonder in Denmark. 2023 has seen the band play a storming set at Glasgow Royal Concert Hall for Celtic Connections before embarking on a sell-out Scottish tour in major venues across the Spring.
Ross was asked to co-write for Steve Knightley's forthcoming new record and their song was premiered at the Royal Albert Hall in April which was followed up by Steve joining Ross and band onstage in Portsmouth.
Blue Rose Code play mainstage on Friday at Cambridge Folk Festival this Summer and it's going to be an exciting year of touring and winning new fans across the UK and Europe. A magnetic performer who loves to connect with his audience, Ross and the brilliant musicians he works with are now firmly established as one of the UK's most uplifting and powerful live bands.
'An set of almost religious intensity and sincerity. Wilson makes widescreen soul in the spirit of Van Morrison, and was full of the holy fire of live performance.' - The Times, Jan 2023
'Having had Blue Rose Code recommended to me for years but never managed to see them live, I can now more than see what the fuss is about.' - Portsmouth News, Apr 2023"