Brennen Leigh & Noel McKay (USA)
Fri 1st November 2019
Two fabulous singers, songwriters and guitar players, all the way from Texas, with songs both funny and profound.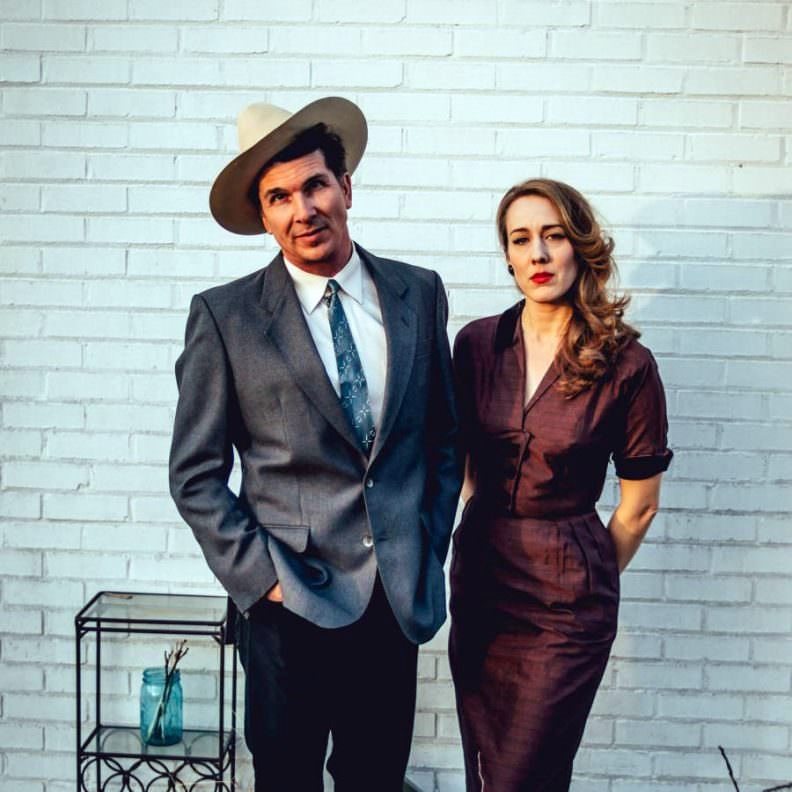 Brennen Leigh & Noel McKay
Brennen Leigh is an American songwriter, guitar player, mandolin player and singer, whose to-the-point storytelling style has elevated her to cult icon status in Europe, Scandinavia, across the United States, South America and the United Kingdom. It's easy to see why she's caught the ear of greats like legendary Lubbock fiddler Tommy Hancock (widely regarded as the godfather of West Texas music), who was quoted as saying of Leigh's work; "It's great to hear music that affects you on an intellectual level as well as makes you want to dance".
All musical and performing prowess aside, the thing Leigh has become most famous for is her whip-smart songwriting. Her songs have been recorded by country music legend Lee Ann Womack, Sunny Sweeney, Charley Crockett, Sarah Borges, Whitney Rose, Austin's The Carper Family, and Norway's Liv Marit Wedvik, among others. Leigh has collaborated with songwriting greats such as Rodney Crowell, Jim Lauderdale, John Scott Sherrill, Robbie Fulks, Charlie Louvin and David Olney.
Noel McKay is a songwriter who was raised in Lubbock, Texas and The Texas Hill Country. His songs have taken him across the United States and all over the world. In 1993 he was discovered by songwriting legend, the late, great Guy Clark, while performing his songs at a venue in Kerrville, Texas. Clark's mentorship has been a key component to Noel's success as a songwriter.
In the 2000s Noel had several regional hits across the state of Texas with his brother Hollin McKay in the band McKay Brothers. Those songs can still be heard from time to time getting spun on Texas Radio stations and satellite radio. These days Noel can be found playing his songs to packed houses of astute listeners both stateside and in Europe.
Since becoming songwriting and performing partners, their shows and recordings have garnered wide acclaim from both the music business and public alike.
'Hilarious, sentimental and profound, usually all at the same time.' - CMA Close Up
'Noel and Brennen are great songwriters.' - Guy Clark
'Brennen Leigh plays guitar like a motherfucker.' - Guy Clark