Bronwynne Brent (USA)
Sun 16th April 2023
We're thrilled to welcome back one of our very favourite singers and songwriters all the way from the Mississippi delta, Bronwynne Brent. A wonderful songwriter and possessor of a fabulous voice. Bronwynne gave the final performance before the first lockdown, just a few days before the doors closed in March 2020, so it's something of a full circle for us. We can't wait to see her!
Doors at 6.30pm, show at 7pm. All seated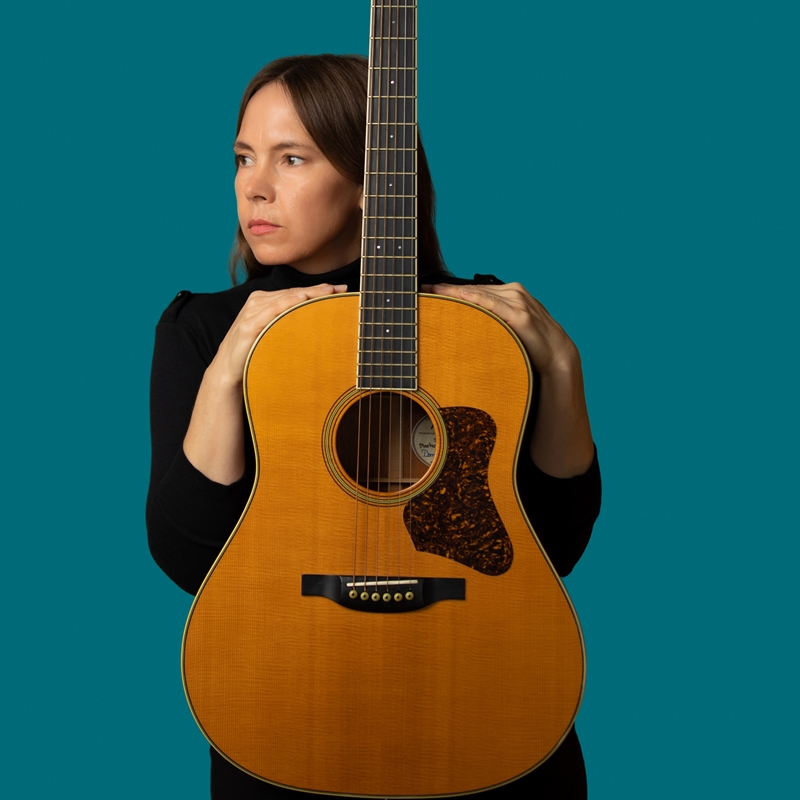 Bronwynne Brent
Born and raised in the Mississippi Delta, American roots song- writer Bronwynne Brent has the kind of stop-in-your-tracks voice that sounds like Southern sunshine.
Spilling the tea of love and reading the leaves has been the leitmotif of Bronwynne Brent's work for nearly a decade. "I know," she sighs, folding into a southern drawl, "it's not like I sit down and try to write love songs, but what else is more important than love?" Lauded by American Songwriter Magazine as 'captivating', her album Stardust saw her voted Female Performer of the Year twice in a row by Americana UK and called up for television and radio appearances on the BBC. For her most recent album, Undercover, the Greenville, Mississippi, native setup shop at Brooklyn's legendary Daptone Studios. Conjured up with trusted collaborator and producer Johnny Sangster, Undercover is a deep Southern roux, combining simple elements of folk, blues, and jazz into a complex and flavourful brew of truth-imbued Americana.
Using her world of experience to poke out small town prying eyes amid a groovy, organ heavy title track, she's positively funky lamenting old habits on 'Walking Relapse'. On a bluesy cover of Chuck Willis' 'Whatcha Gonna Do When Your Baby Leaves You', Brent celebrates the forward-looking 1950's artists patented rock 'n' stroll. Her interpretation of Belgian crooner Jacques Brel's 'If You Go Away' matches the emotional complexity and sardonic intensity that made Brel himself famous. She discovered the track listening to Nina Simone records, and brought in another frequent collaborator, cellist Barb Hunter, to arrange strings into a symphony strong enough to make it a James Bond theme.
Brent's deftness for inhabiting the perspective of a wronged lover makes her voice extra poignant on her songs about trauma bonds. "I don't play the blues," says Brent, "but I'm definitely singin' 'em!" Helmed by Brent's singular, bold, alchemical voice, Undercover is a ferocious amalgam of American roots music, at once devastating and empowering. It's Bronwynne Brent's best recording, made at a studio famous for its soul, by a band known for revitalizing rock 'n' roll.