Catrin Finch & Seckou Keita (Wales & Senegal)
Fri 18th October 2019
THIS SHOW IS NOW SOLD OUT!
Doors at 7pm, Show at 8pm
N.B. This show will be part-standing!
For this show we're going to bring you something very different, sublimely beautiful and quite extraordinary. This critically acclaimed and multi award-winning collaboration between two adventurous virtuoso musicians – Welsh harpist Catrin Finch and Senegalese kora player Seckou Keita – delivers a stunning exhibition of world-class musicianship. Drawing deep on their own diverse traditions and transforming them with remarkable synergy, Catrin and Seckou have built a formidable reputation for their exquisite performances.
The Catrin Finch and Seckou Keita collaboration and tour is produced by Theatr Mwldan.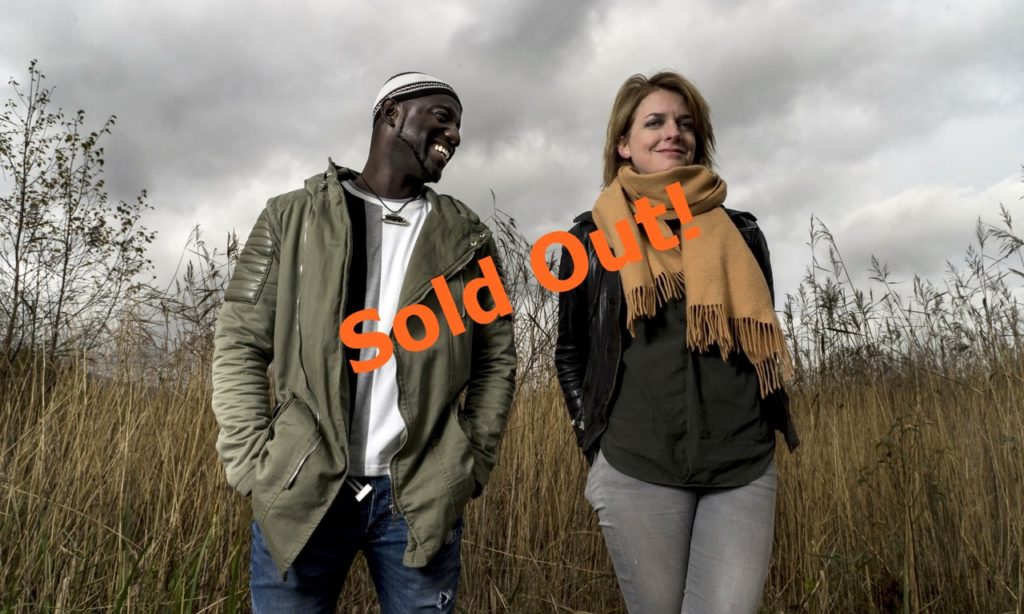 Catrin Finch & Seckou Keita
Following unanimous critical raves for their 2013 debut Clychau Dibon, classically-trained Welsh harpist, Catrin Finch and Senegalese kora maestro Seckou Keita delivered a triumphant second album with 2018's album SOAR, again charting inspirational common ground between seemingly disparate traditions. Thematically inspired by the osprey – the magnificent raptor recently returned to Wales after its persecution to near extinction 400 years ago – and its annual migrations between Europe and Africa, the album's intoxicating, often improvised synergy captures a magical meeting of minds and talents within a borderless musical landscape.
Themes of migration - natural, enforced and economic - run throughout SOAR, drawing deep on the sometimes darker history of these two great musical nations. "Like the iconic raptor, it swoops and soars to capture the bird's very essence," says Dave Haslam, in his 5* review for RnR Magazine, "SOAR is
as near to perfection as is possible".
Their performances of the album in spring 2018 garnered 5* reviews from both the Guardian and The London Evening Standard and prompted Songlines Magazine's Tim Cumming to de-scribe them as "the most popular world music act of the decade". SOAR went on to win the prestigious fRoots Critics Poll Album of The Year 2018, an award Catrin and Seckou received previously for Clychau Dibon in 2013. The album also received a nomination for the Welsh Music Prize and has been named as one of MOJO and Songlines Magazines Top Ten Albums of the Year 2018.
'You could listen to this 1,000 times and still find something new' - 4* DAVID HUTCHEON, MOJO AUGUST EDITION
'an emotional demonstration of how two virtuoso musicians triumphantly bring different cultures together' - 5* ROBIN DENSELOW, THE GUARDIAN
'Hypnotic and ethereal, SOAR is a unique marriage of cultures' - 4* NEIL SPENCER, THE OBSERVER