Charm of Finches (AUS)
Sun 31st July 2022
Doors at 6.30pm, show at 7pm.
The TLR debut by this amazing sister duo we discovered at Folk Alliance New Orleans, all the way from Melbourne, Australia. They gave us a brilliant live streamed show from their home during lockdown when they played at around 7am their time!
This show will be all-seated.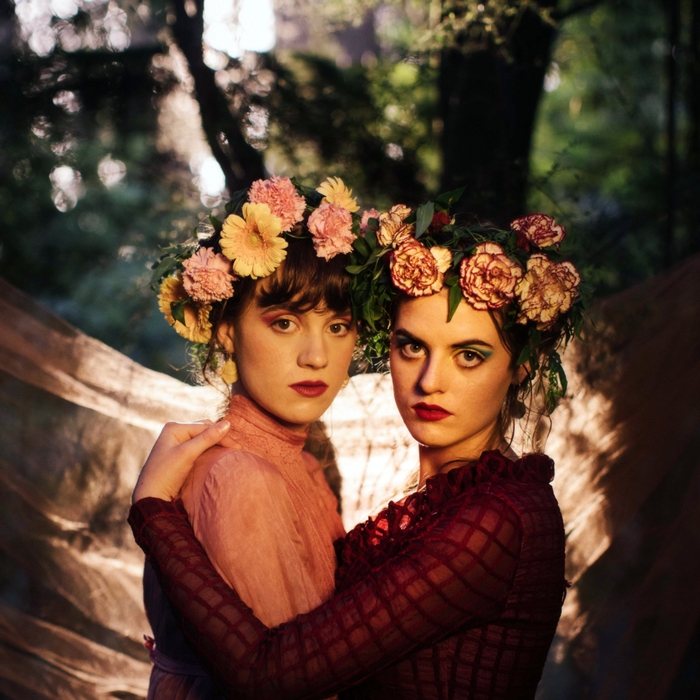 Charm of Finches
Charm of Finches from Melbourne, Australia, make intricate, dreamy indie folk with many stringed things, awash with seamless blood harmonies traversing melancholy and wonder in equal measure. The sister duo, Mabel and Ivy Windred-Wornes, grew up busking old time tunes and singing on festival stages around Australia.
Their 2019 sophomore album Your Company won the 2020 Independent Music Awards' Best Folk/Singer-Songwriter Album and was nominated for the 2020 Music Victoria Best Folk Album Award and 2020 Australian Music Prize.
Their music has featured on ABC TV, ABC RN, Triple J, Double J and championed by community radio stations around Australia. They recorded their third full length album 'Wonderful Oblivion' at home while working remotely with acclaimed Canadian producer Daniel Ledwell. It was released 22nd October 2021 through New York-based label AntiFragile Music.
'folk purity...affecting and emotional' - The Music
'Melbourne sister duo Charm of Finches radiates an otherworldly temperament. It's as if their music and words bear ancient fruits of wisdom from the past, present and future all delicately intertwined to create timeless and masterful compositions that touch the depths of your soul' - Earmilk
plus support Chris Brain
Chris Brain renders songs embedded in folk tradition and the pastoral, with a contemporary resonance. Drawing inspiration from the outdoors and song writers such as John Martyn, Nick Drake and Joni Mitchell, Chris explores distinctive fingerpicking patterns and alternate tunings in his sound.
BBC Radio 6, Tom Robinson said about 'Bound to Rise', Chris's debut album - 'Recorded straight to tape like the good old days, its an acoustic gem'