Chris Smither (USA)
Sun 30th April 2023
Rescheduled from 2022! SORRY, SOLD OUT!
The return of one of the true American greats!
Doors at 6.30pm, show at 7pm. All seated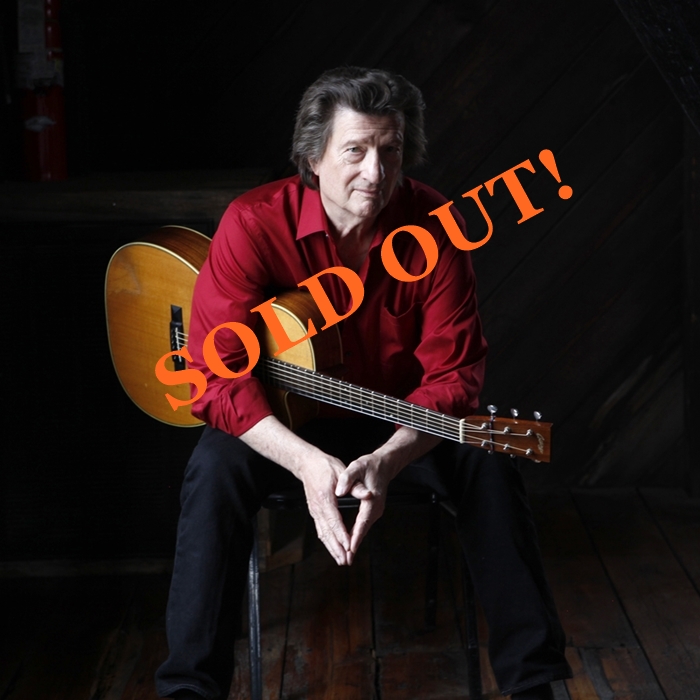 Chris Smither
Born in Miami, during World War II, Chris Smither grew up in New Orleans where he first started playing music as a child. The son of a Tulane University professor, he was taught the rudiments of instrumentation by his uncle on his mother's ukulele. "Uncle Howard," Smither says, "showed me that if you knew three chords, you could play a lot of the songs you heard on the radio. And if you knew four chords, you could pretty much rule the world." With that bit of knowledge under his belt, he was hooked. "I'd loved acoustic music – specifically the blues – ever since I first heard Lightnin' Hopkins' Blues In My Bottle album. I couldn't believe the sound Hopkins got. At first I thought it was two guys playing guitar. My style, to a degree, came out of trying to imitate that sound I heard."
In his early twenties, Smither turned his back on his anthropology studies and headed to Boston at the urging of legendary folk singer Eric von Schmidt. It was the mid-'60s and acoustic music thrived in the streets and coffeehouses there. Smither forged lifelong friendships with many musicians, including Bonnie Raitt who went on to record his songs, 'Love You Like A Man' and 'I Feel the Same'. (Their friendship has endured as their career paths intertwined over the years.) What quickly evolved from his New Orleans and Cambridge musical experiences is his enduring, singular guitar sound – a beat-driven finger-picking, strongly influenced by the playing of Mississippi John Hurt and Lightnin' Hopkins, layered over the ever-present backbeat of his rhythmic, tapping feet (always mic'd in performance).
'Bathed in the flickering glow of passing headlights and neon bar signs, Smither's roots are as blue as they come. There is plenty of misty Louisiana and Lightnin' Hopkins in Smither's weathered singing and unhurried picking. So fine.' – Rolling Stone
'Hundred Dollar Valentine is a thing of profound beauty; deep, sad, wise songs, allied to perfectly crafted arrangements, from a man who's live long enough in darkness to address the big, heavy questions with a lightness of touch.' - Mojo
'It was that rhythmic push-and-pull, that New Orleans sensibility that made Smither stand out.' – Oxford American
'With a weary, well-travelled voice and a serenely intricate finger-picking style, Mr. Smither turns the blues into songs that accept hard-won lessons and try to make peace with fate.' – New York Times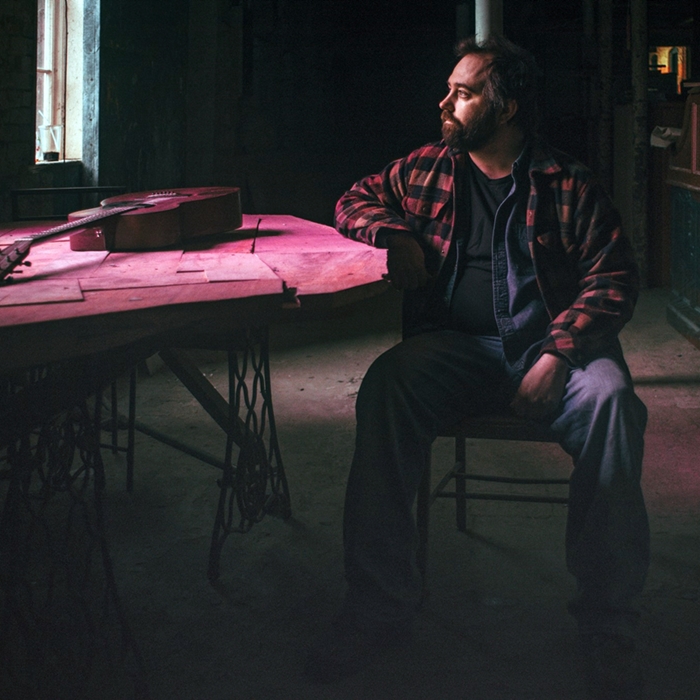 plus support Zak Trojano
Zak Trojano is a songwriter and multi-instrumentalist, a finger-style guitar player, a fly-fisherman, and a beer drinker. He watches more than he talks, the guy at the end of the bar nursing a drink while the afternoon light angles in, letting the conversation pile up around him like snowfall. He grew up in New Hampshire, outside of town in a cabin built by his parents.
His father was a drummer who held down a regular country gig, and nights after work he would loosen his tie and show his son the finer points of Ginger Baker and Elvin Jones. In New Hampshire they drove around in trucks, and Prine and Dylan cassettes showed up in most of those trucks. Zak made Eagle Scout, got his knots down. Then it was college and out, wandering the country from the desert Southwest to Great Plains until he ran out of money, washing windows to work up the bus fare home. After a while it seemed like he ought to write some songs, and he did: heavy songs with a light touch; an AM radio throwback voice and an intricate finger-style technique framed by a drummer's rhythm.
In over a decade writing, recording, and performing music professionally and sharing studios and stages with his band Rusty Belle, or supporting touring acts like Chris Smither, Kris Delmhorst, Jeffrey Foucault, and Peter Mulvey, Zak Trojano has evolved his own thing: A warm baritone supported by an old Martin guitar and low tuned Weissenborn lap steel. His complex finger style technique was born out of the country blues tradition through years of immersion in the work of players as diverse as John Fahey, Chet Atkins, and Merle Travis.
'… supple but assured, reflecting a blend of humility and bravado -- rich, resonant, and resolute in ways that set him apart and make an immediate impression.' - Acoustic Guitar
'Honest and unpretentious...with gorgeous tune after gorgeous tune.' - No Depression
'...marries classic finger-style guitar playing to his low slung voice and the foreboding sound of his songs.' - The Boston Globe