Chris Smither (USA)
Sun 11th June 2017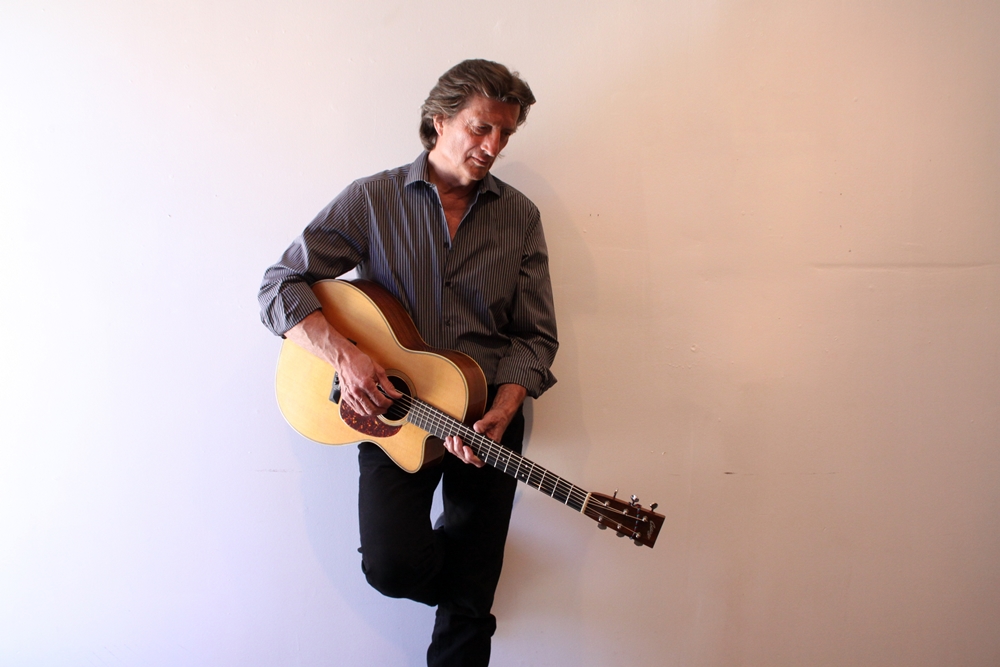 Chris Smither
Having distilled his own signature sound of blues and folk for 50 years, Chris Smither is truly an American original. Chris continues to draw deeply from the blues, American folk music, modern poets and philosophers. From his early days as the New Orleans transplant in the Boston folk scene, through his wilderness years, to his re-emergence in the 1990s as one of America's most significant acoustic performers, Chris Smither continues to hone his distinctive sound. He has always travelled his own road, eschewing sophisticated studio tricks and staying true to his musical vision. He has developed and maintained loyal friendships over the years with kindred-spirited musicians like Bonnie Raitt and the late Stephen Bruton while at the same time throughout his career been inspired by and inspiring to today's next-generation of musicians.
Reviewers and fans from around the world agree that Chris is a profound songwriter, a blistering guitarist and, as he puts it, a 'one-man band to the bone.' Chris melds the styles of his two major influences, Lightnin' Hopkins and Mississippi John Hurt, into his own signature guitar sound. He may be best known for writing 'Love You Like A Man' which Bonnie Raitt and, more recently, jazz great Diana Krall have recorded. His music has been covered by numerous artists and featured in soundtrack albums, independent film, television and commercials
Chris' newest release, Still on the Levee (Summer 2014), is a career-spanning retrospective double CD released by MightyAlbert/Signature Sounds. Recorded in New Orleans with studio-mates he calls The Motivators, Still on the Levee plays host to special guests including Allen Toussaint and Loudon Wainwright III. The record highlights the vast catalogue of this American music master. Still on the Levee is followed by Chris' release of the long-anticipated book Lyrics:1966-2012, a collection of Chris' lyrics to date mixed in with various photographs and other imagery from his long career.
The Signature Sounds release Link of Chain: A Songwriter's Tribute to Chris Smither, features artists like Dave Alvin, Jorma Kaukonen, Bonnie Raitt, Josh Ritter, Eilen Jewell, Patty Larkin and many others saluting Chris by making some of his songs their own on this rich collection.
'...the Miami native has built a cult reputation as a folk artist with a healthy wanderlust, peppering his tunes with rusted blues, country, some jazz and a wise lyric....Newcomers to Smither's five-decade, multi-album career are advised to start right here.' - Uncut
'Hundred Dollar Valentine is a thing of profound beauty; deep, sad, wise songs, allied to perfectly crafted arrangements, from a man who's lived long enough in darkness to address the big, heavy questions with a lightness of touch' – Mojo, (5 stars)
'With a weary, well-travelled voice and a serenely intricate finger-picking style, Mr. Smither turns the blues into songs that accept hard-won lessons and try to make peace with fate' - The New York Times