Chris Wood
Sun 8th March 2020
Doors at 6.30pm, show at 7.30pm
All TLR Chorus seat reserves are now taken, if you want a seat, please come early!
The return of one of our favourite artists and one of the greatest songwriters and interpreters the UK has ever produced.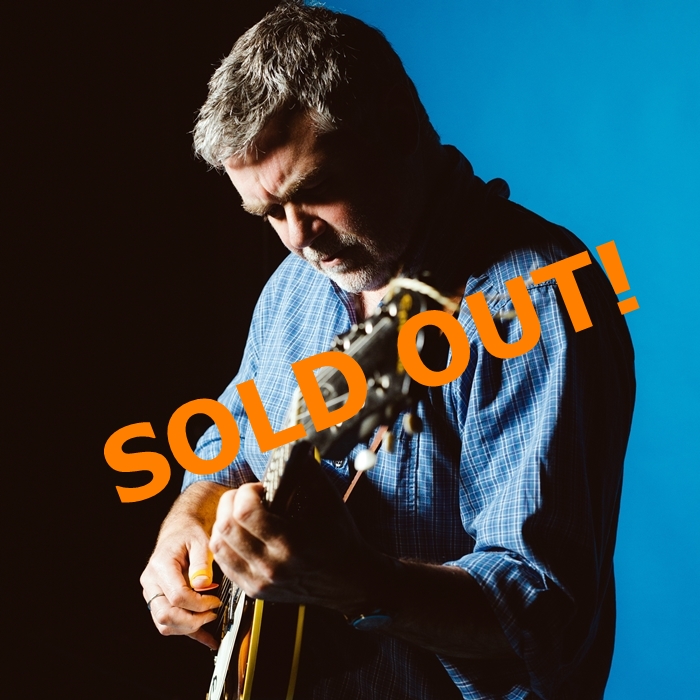 Chris Wood
In a world of soundbites and distractions Chris Wood is a truth seeker. His writing is permeated with love and wry intelligence, uplifting and challenging as he celebrates the sheer one-thing-after-anotherness of life. Tom Robinson and Chris Difford are fans while Stick In The Wheel and The Unthanks look to him as an influence. He's played with The Royal Shakespeare Company and was a key member of The Imagined Village along with Billy Bragg and Martin Carthy. A wise and soulful craftsman, his concerts are a cliche free zone.
A self-taught musician, composer and song writer, Chris is a lifelong autodidact, whose independent streak shines through everything he does. Always direct and unafraid to speak his mind, his song writing has been praised for its surgical clarity. He cites his major influence as "Anon".
His most recent album 'So Much to Defend' has received wide critical acclaim and includes reflections on minor league football, empty nest syndrome, learning to swim, Cook-in Sauce and, not least, the Gecko as a metaphor for contemporary society.
Hollow Point; his chilling ballad of the shooting of Jean Charles Menezez, won a BBC Folk Award (he's won six) and emphatically secured Wood's place as a serious speech-master for the unofficial history of England.
Collaborators include Martin Carthy, Dizraeli, Billy Bragg, Andy Cutting, Andy Irvine, Karine Polwart, Jean Francois Vrod, The Imagined Village, Hugh Lupton, Martin Butler and many others.
On stage Chris has the air of a craftsman who no longer needs to be precious about his art. Without any apparent effort he reaches deep into an enviable repertoire of songs before revealing another gem.
"... at art school they said I had a remarkable eye for trivia, like it was a bad thing."
'As close as it gets to a perfect union of voice and guitar, lyrics and melody, compassion, irony, realism, wit, and humanity.' - The Herald ***** 5 Stars
'Nobody comes even close to equaling his bird's-eye-view.' - THE IRISH TIMES ***** 5 Stars
'a rarefied talent, both as writer and interpreter.' - MOJO **** 4 Stars