Chris Wood (ENG)
Sun 26th March 2023
Multi Award-Winning folk singer-songwriter Chris Wood returns to The Live Room stage. His last show in 2020 sold out, so grab your seat now.
Doors at 6.30pm, show at 7. All seated.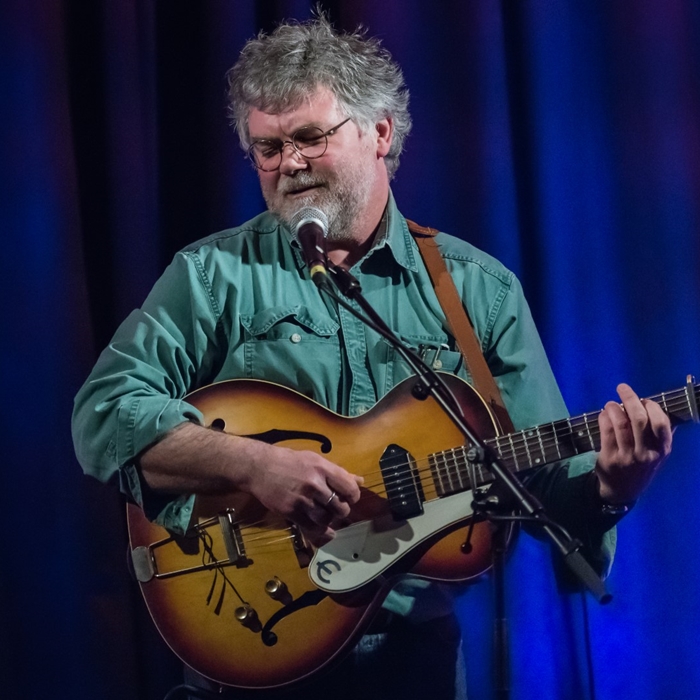 Chris Wood
Described as the 'Ken Loach of songwriting' (fRoots), the six-times BBC folk award winner Chris Wood is one of the most recognisable musicians on the English folk scene.
Chris's writing is permeated with love and wry intelligence, uplifting and challenging as he celebrates the sheer one-thing-after-anotherness of life.
Chris has previously played with The Royal Shakespeare Company and was a key member of The Imagined Village along with Billy Bragg and Martin Carthy. A wise and soulful craftsman, his concerts are a cliché free zone.
'One of our finest songwriters' - The Independent
'As close as it gets to a perfect union of voice and guitar, lyrics and melody, compassion, irony, realism, wit, and humanity' - The Herald
'a rarefied talent, both as writer and interpreter' - MOJO