Cua (IRE)
Sun 13th November 2022
Doors at 6.30pm, show at 7pm.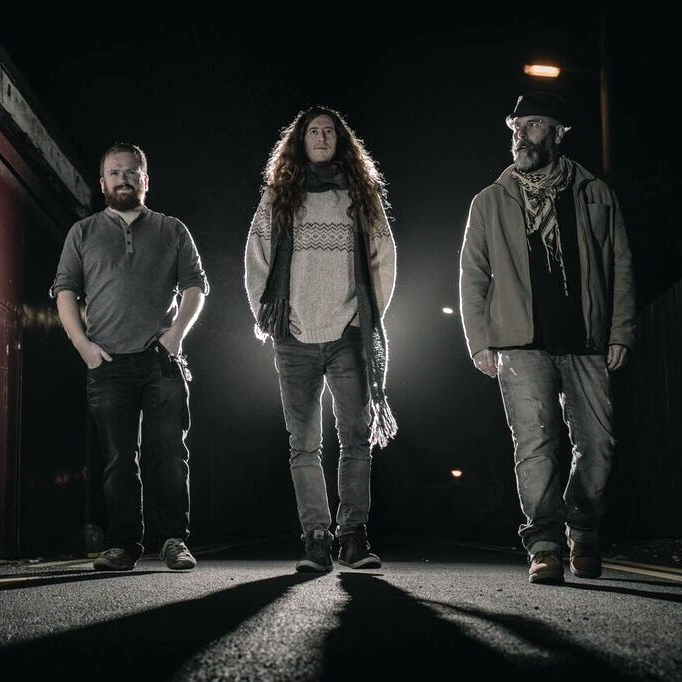 Cua
John Davidson, Shane Booth & Ros O'Meara bring together dynamic and contrasting instrumentation and vocal arrangements. The group have an expansive acoustic soundtrack blending guitars, fiddle, bouzouki, percussion and 3 part harmony arrangements to create a world music folk styling that the group call Atlantean. Soaring melody lines, dirgy, intense a capella vocals and complex rhythmic structures will have the blood pumping through even the coldest of auditoriums. The Cua live experience has been compared to the melodic intricacies of Planxty combined with the harmony skills of Crosby, Stills and Nash.
In the last few years Cua have played 3 UK tours, two sold out shows at Celtic Connections, released two 15-track albums and most recently closed out Seán Rocks' Arena outside broadcast live from Dublin Castle and last week a sold out show at The Pepper Canister Church as part of Templebar Tradfest. Cua truly pride themselves on their diversity, with subtle nods to many genres, whilst keeping a folk, world, roots and traditional line throughout. All members are multi-instrumentalists and are inspired by many aspects of the musical spectrum including roots, blues, gospel, jazz fusion, traditional, bluegrass and more. Their approach to music is inspired by the history, landscape and peoples of the Atlantic areas.
Cua have been recognised on a European and national level following their first two successful studio releases and are receiving national and local radio airplay in Scotland, England, Ireland, America, France, Holland, Italy, Denmark, Switzerland, Germany and the US. The group have shared the bill with Andy Irvine, The Furey's, Hazel O'Connor, Paddy Casey and The 4 Of Us to name but a few.
'This Irish trio stands right at the forefront of contemporary cutting-edge folk and even that description sells it a little short.' – Jeremy Searle, AmericanaUK
'If Cua are not on your radar, then they should be' – Folk Radio UK
'At its finest, music should confound and amaze the listener, and this trio from Ireland have the luck – and the ability – to be one of those outfits who can pull this off.' – Julian Piper, Acoustic Magazine