David Ford
Fri 22nd February 2019
N.B. This show will be part-standing!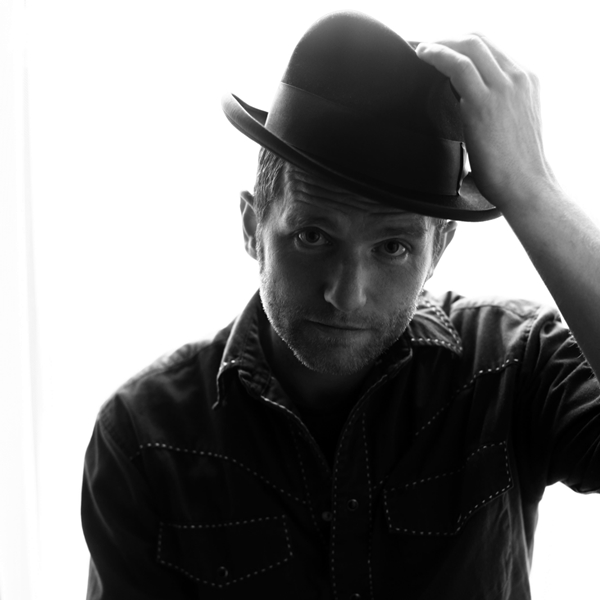 David Ford
We first came across David Ford in the way we've found many an artist: when we happened across a YouTube video of his visceral performance of the song 'State Of The Union' from his debut album, 'I Sincerely Apologise For All The Trouble I've Caused'. We knew that this was someone with an extraordinary talent and a unique approach to songwriting and performance. We've been chasing him for almost 13 years and at last, he's here!
Having gained a reputation as one of Britain's finest songwriters and one of the very few with the willingness and expertise to tackle matters of politics and current affairs, Ford presents 'Animal Spirits', a new collection of songs regarding Economics and the part it plays in 21st Century life. Having spent two years researching for the project, Ford has managed to seize this important, but admittedly dry, complex subject and deliver an album of accessible, emotive and engaging songs that try to make sense of an increasingly confounding world. Showcasing Ford's impressive sonic range from heavy-stomping rock and raw-throated passion to delicate piano balladry, Animal Spirits represents a highlight in a celebrated career.
A multi-instrumentalist and master of the loop pedal, Ford's mesmerising live performances regularly sell-out venues on both sides of the Atlantic. As well as playing headline shows to his devoted and loyal fan base, he has toured with and supported artists such as Elvis Costello, Ray LaMontagne, Aimee Mann, Sara Bareilles, Gomez, Aqualung, Richard Ashcroft, Suzanne Vega, Augustana, Ingrid Michaelson and Jakob Dylan.
Hailing from the South Coast of England, Ford has been lauded by press and public alike throughout his fifteen year solo career. His debut album, I Sincerely Apologise For All The Trouble I've Caused, was included in both The Times and Word Magazine's top ten albums of the year and his fourth album, Charge, was described by press as his 'best album to date.' His records have achieved number one slots on iTunes and in February 2014, a bizarre twist of fate saw him travelling to Paris to receive the French Grammy award for Song of the Year.
Despite countless plaudits, the songwriter flies below the radar for many, a subject he has documented in a book entitled, I Choose This – How To Nearly Make It In The Music Industry. Yet Ford's exquisite songwriting and powerful live performances ensure he remains one of the UK's most important singer/songwriters in the eyes of critics and genuine music lovers. Animal Spirits only serves to cement this reputation.
'Unmissable – 5 out of 5.' - The Guardian
'One of Britain's best.' - The Times
'Genuine depth and striking authority.' - Rolling Stone
'Smart, angry, witty, emotional songs, delivered with raw-throated passion.' - The Telegraph
'Puts everything into every word.' - The LA Times
'David Ford is the eternal thrill of a young man going way too far and pulling it off.' - Word Magazine
'Sends a chill up the spine.' - The Sunday Times