Della Mae (USA)
Sun 12th September 2021
Doors at 6.30pm, show at 7.30pm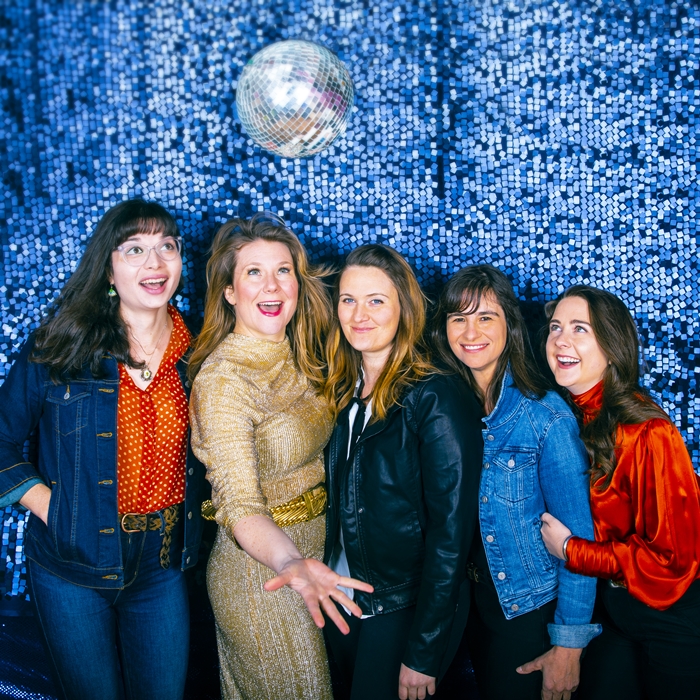 Della Mae
Della Mae is a GRAMMY-nominated all-woman string band founded by lead vocalist/guitarist Celia Woodsmith and 2-time national champion fiddle player Kimber Ludiker. Rounding out the lineup are guitarist Avril Smith, bassist Vickie Vaughn and mandolinist Maddie Witler.
Hailing from across North America, and reared in diverse musical styles, Della Mae is one of the most charismatic and engaging roots bands touring today. They have traveled to over 30 countries spreading peace and understanding through music. Their mission as a band is to showcase top female musicians, and to improve opportunities for women and girls through advocacy, mentorship, programming, and performance.
Emerging from 2020 with songs and an immense gratitude, the band recorded a fan-funded album, Family Reunion, to be released late summer 2021. The follow up to 2020's Headlight, the project features new members Maddie Witler and Vickie Vaughn and captures the joy of the band reuniting after more than a year of virtual collaboration, band Zooms and group texts.
'…….rootsy, gutsy and quite irresistible: violin, mandolin, banjo, guitars, double bass and voices create a sound that's brisk and richly textured' – David Cheal, Financial Times
'Della Mae seems to have narrowed its priorities to one: showcasing its combination of playfulness and muscle as a performing unit' – NPR Music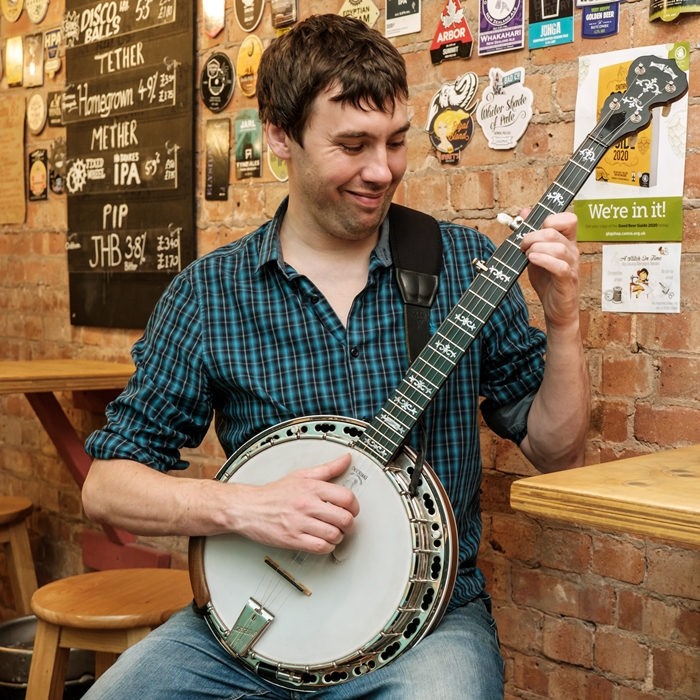 plus support Dan Walsh
BBC Folk Awards Best Musician nominee Dan Walsh combines 'virtuoso playing and winning songwriting' (MORNING STAR). Describing what Dan does is no easy task but at the heart of it is British, Irish and American folk music delivered with a healthy dose of funky grooves – all performed with his unique and dazzling take on clawhammer style banjo helping to challenge all preconceptions about the instrument. Add to all that poignant songs, astonishing musical departures and lively humour and the result is a truly memorable live show which has wowed audiences across the world from intimate seated rooms to huge dancing crowds in festival fields.
Walsh has recorded five albums to much critical acclaim, with a hectic touring schedule in the UK, USA, Canada, Australia, New Zealand, India and throughout Europe. He has also released two banjo tablature books including the brand new book of clawhammer arrangements of Irish folk tunes. He is also an in-demand session musician and has performed on stage or on record with the likes of Joss Stone, Ward Thomas, Imelda May, the Levellers and Seth Lakeman. Both solo and as a member of the award-winning Urban Folk Quartet, this unique and eclectic musician has stunned audiences across the world.