Della Mae (USA)
Sun 12th September 2021
Doors at 6.30pm, show at 7.30pm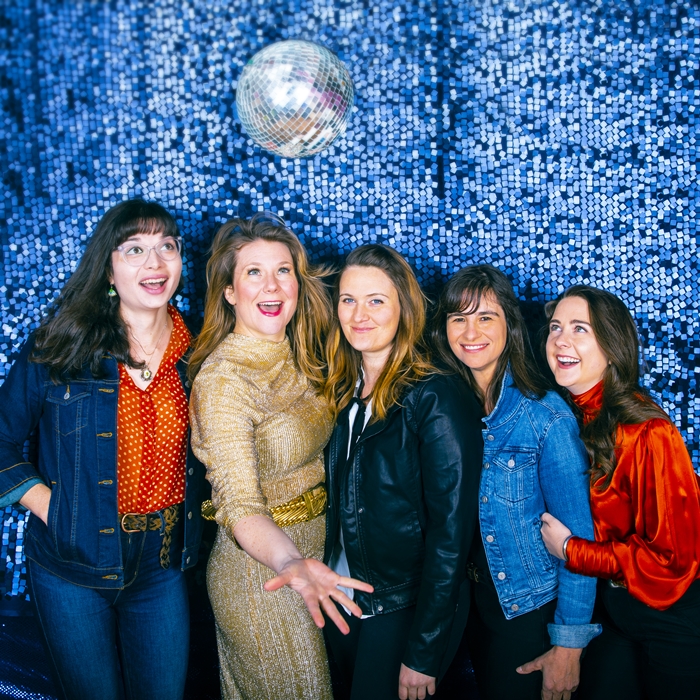 Della Mae
Since forming in Boston in 2009, Nashville-based string band Della Mae has established a reputation as a charismatic live act comprised of some of the finest players in bluegrass, Americana and beyond. 2020 sees a brand new album, and a welcome return to touring in the UK.
Originating from different musical backgrounds and states across the US and Canada, each member brings distinct elements that make Della Mae such a beloved band. Together they have a completely original style – sensitive yet assertive, intense yet playful, steeped in tradition yet undeniably current. Versatile instrumentalists and vocalists, they draw from a bottomless well of roots influences to create vibrant original music that conveys expansive musical vision. With timeless lyrical truth-telling and an unmistakably contemporary sensibility, they stand alongside such roots-conscious acts as the Avett Brothers, Punch Brothers, the Lumineers, and Hurray for the Riff Raff.
They were IBMA's Emerging Artists of the Year in 2013, GRAMMY Nominees in 2014 for their debut album on Rounder Records, named among Rolling Stone's "10 bands to watch for in 2015," and have since traveled with the US State Department to over 18 countries spreading peace and understanding through music.
In 2018, to further their mission of showcasing top female musicians, select appearances feature special guests including GRAMMY award winning banjo player Alison Brown, Bonnie Paine of Elephant Revival, original Della Mae guitarist Avril Smith, and more.
Now armed with a set of dynamic new tunes and a renewed sense of purpose, Della Mae is eager to get back on the road and introduce their new music to their loyal admirers.
'…….rootsy, gutsy and quite irresistible: violin, mandolin, banjo, guitars, double bass and voices create a sound that's brisk and richly textured' – David Cheal, Financial Times
'Della Mae seems to have narrowed its priorities to one: showcasing its combination of playfulness and muscle as a performing unit' – NPR Music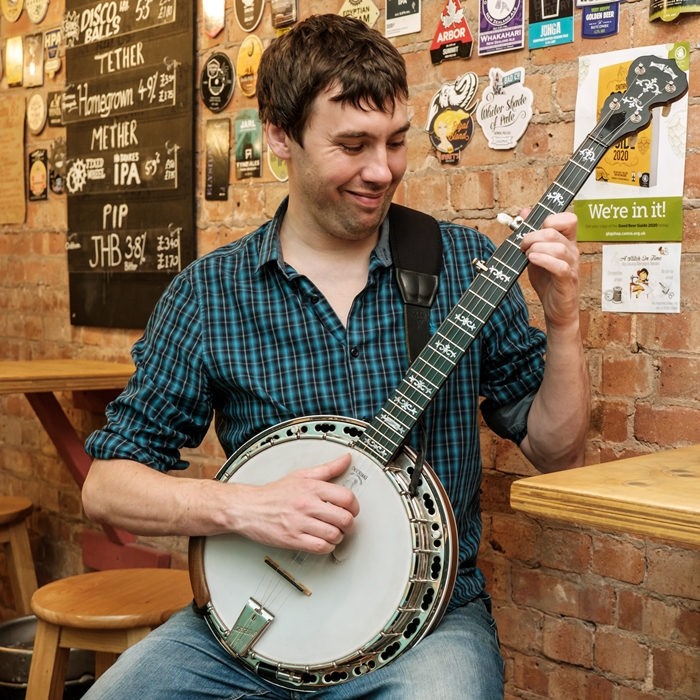 plus support Dan Walsh
BBC Folk Awards Best Musician nominee Dan Walsh combines 'virtuoso playing and winning songwriting' (MORNING STAR). Describing what Dan does is no easy task but at the heart of it is British, Irish and American folk music delivered with a healthy dose of funky grooves – all performed with his unique and dazzling take on clawhammer style banjo helping to challenge all preconceptions about the instrument. Add to all that poignant songs, astonishing musical departures and lively humour and the result is a truly memorable live show which has wowed audiences across the world from intimate seated rooms to huge dancing crowds in festival fields.
Walsh has recorded five albums to much critical acclaim, with a hectic touring schedule in the UK, USA, Canada, Australia, New Zealand, India and throughout Europe. He has also released two banjo tablature books including the brand new book of clawhammer arrangements of Irish folk tunes. He is also an in-demand session musician and has performed on stage or on record with the likes of Joss Stone, Ward Thomas, Imelda May, the Levellers and Seth Lakeman. Both solo and as a member of the award-winning Urban Folk Quartet, this unique and eclectic musician has stunned audiences across the world.