Della Mae (USA)
Thu 25th August 2022
Doors at 6.30pm, show at 7.30pm – this is a full capacity show. All seated.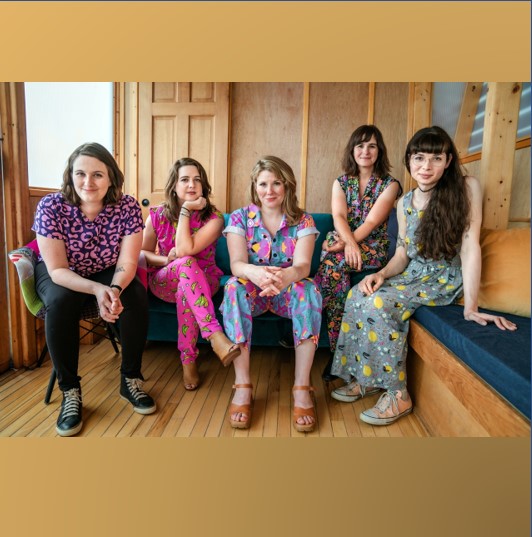 Della Mae
Della Mae is a GRAMMY-nominated all-woman string band founded by lead vocalist/guitarist Celia Woodsmith and 2-time national champion fiddle player Kimber Ludiker. Rounding out the lineup are guitarist Avril Smith, bassist Vickie Vaughn and mandolinist Maddie Witler.
Hailing from across North America, and reared in diverse musical styles, Della Mae is one of the most charismatic and engaging roots bands touring today. They have traveled to over 30 countries spreading peace and understanding through music. Their mission as a band is to showcase top female musicians, and to improve opportunities for women and girls through advocacy, mentorship, programming, and performance.
Emerging from 2020 with songs and an immense gratitude, the band recorded a fan-funded album, Family Reunion, to be released late summer 2021. The follow up to 2020's Headlight, the project features new members Maddie Witler and Vickie Vaughn and captures the joy of the band reuniting after more than a year of virtual collaboration, band Zooms and group texts.
'…….rootsy, gutsy and quite irresistible: violin, mandolin, banjo, guitars, double bass and voices create a sound that's brisk and richly textured' – David Cheal, Financial Times
'Della Mae seems to have narrowed its priorities to one: showcasing its combination of playfulness and muscle as a performing unit' – NPR Music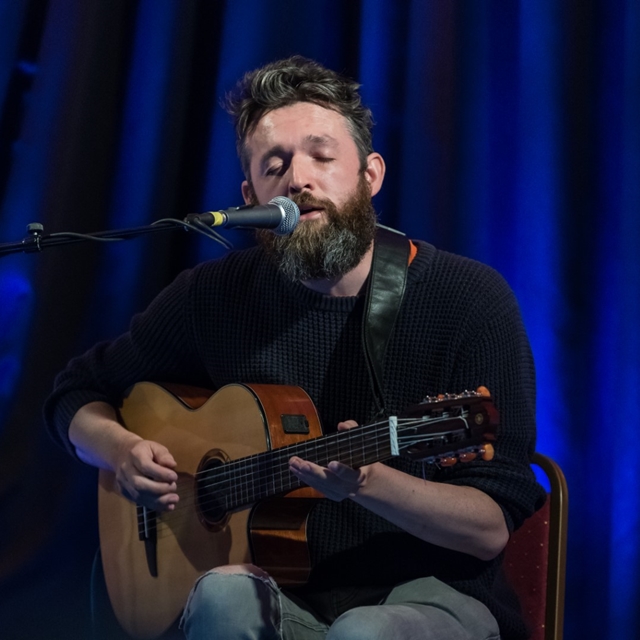 The Silver Reserve
Matthew Sturgess, who performs as 'The Silver Reserve', plays delicate, sparse music on a classical guitar, crafting intricate melodies around thoughtful and evocative lyrics. At times creating dense, layered atmospherics, this is music that doesn't rush and takes its sweet, sad time to unfurl and sneak under the skin.
'Blending emotive, affecting lyrics and spacious delicately crafted guitar work, these beguiling songs hold a depth of hidden treasures.' – Marc Walton (Seven Arts)
'Quietly spellbinding.' - Andy Brown (Soundlab)
'Incredible talent…everything he played begged to be listened to.' - Bill Adamson (Hint of Mayhem)
'Quirky and haunting.' - Ed Harrington (Leeds Living)