Earl Thomas (USA)
Thu 12th July 2018
N.B. This show is part-standing! Doors at 6.30, show at 7.30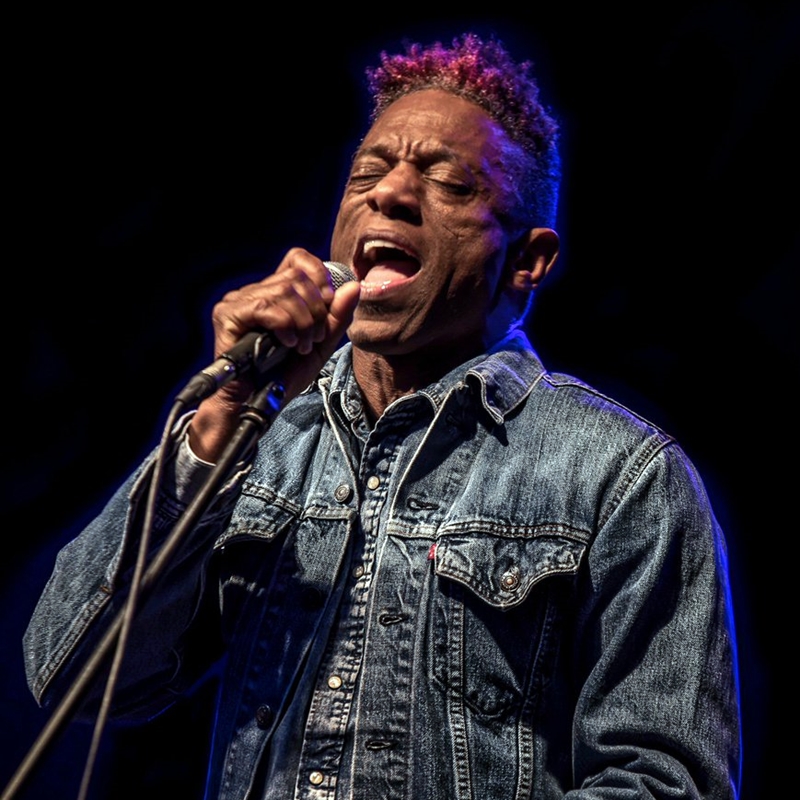 Earl Thomas
Earl's debut show here at TLR back in July 2016 will go down in history as one of our greatest ever. In fact, one of the ecstatic crowd that night told us he'd seen all of the great artists of the last 40 years, including Bruce Springsteen, but that Earl Thomas was the best he'd ever seen; some tribute!
Since that first show, Earl has been touring the globe, playing huge festivals and shows across the US, Europe and recording in Brazil. We're delighted that we've managed to grab him on a short space before a German festival date and three consecutive shows at Edinburgh Jazz and Blues Festival.
One of the all-time great voices and truly sensational live performer, Earl Thomas is simply about as good as it gets.
His music is black roots music--the blues, updated for the 21st century or, as he calls it, "talking to the ancestors" and, indeed, the album shows the singer's strong connection to his cultural roots. He comes from a long line of musicians and singers who were slaves and sharecroppers. His father was a bluesman and his mother was a gospel singer. "I was listening to Old Negro Spirituals in the womb," says Thomas. "I have the blues vocabulary in my genetics."
And he is no stranger to the spotlight, he made his European debut in Switzerland at the 1992 Montreux Jazz Festival and been amazing audiences around the globe and earning plaudits from the industry ever since.
Recognized as one of the top blues artists in the world, the twice Grammy nominated Thomas has seen his songs covered by icons Etta James, Solomon Burke, and Sir Tom Jones. The Best Of Blues calls him "the most important blues voice of his generation" and the Lithuania Times says, "the blues has finally found its Freddie Mercury!"
Earl Thomas is talking loud to his ancestors.