Errol Linton (ENG)
Sun 24th July 2022
Doors at 6.30pm, show at 7pm.
The TLR debut for 'the greatest British blues performing artist' – Cerys Matthews. With his full band!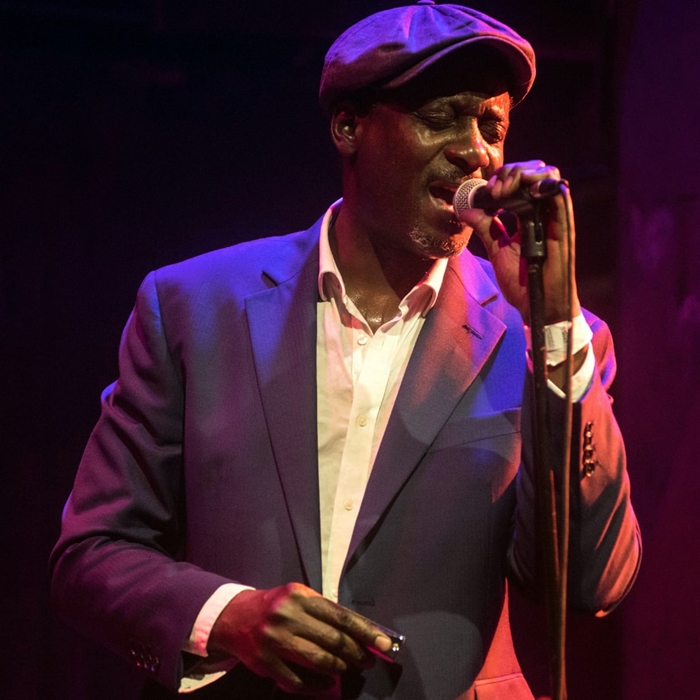 Errol Linton
Ever since John Walters declared Errol Linton the 'future of British Blues' back in 1993 this Brixton born gentleman has been plying his trade and perfecting his art at home and across the world. Over the decades Errol has collaborated and played with many musical greats from the blues world and beyond including Bo Diddley, Tony Allen, Abram Wilson, Doctor John, Screaming Jay Hawkins and most recently US guitar supremo Joe Bonamassa. Linton contributes the haunting harmonica on 'Lookout Man' from Joe's 2021 Grammy nominated album 'Royal Tea' recorded at Abbey Rd.
Errol has produced several albums himself; the last two studio albums in collaboration with Brassdog records are his first on Vinyl. 'Packing My Bags' ('Chess Records meets Studio One') recorded at world famous Dean St Studios and 'No Entry' recorded at the equally iconic Toerag Studios have been great critical successes for Errol and his band.
After 30 years as a singer, songwriter and the world's best harmonica player Errol and his exceptional band are still amongst the hardest working groups in Britain, performing shows around the capital at least 4 times a week making The Errol Linton band the hottest, happening gig you are likely to go to. As well as sell out shows at the Jazz Cafe & Nells this year, the band have headlined many music festivals over the years including Cerys Matthews 'Good Life Festival' in Wales. Errol's band comprises some of the music industry's most sought after and respected musicians. Suffice to say, in the words of author & journalist Garth Cartwright; 'that Errol Linton leads the best blues band in Britain. Or, perhaps that should read, the best band in Britain.'
'The greatest British blues performing artist' - Cerys Matthews
'Just wonderful …the whole thing ' - UnCut Magazine.
'Rich. Original. Beautiful.' - Mojo