Fellow Pynins (USA)
Fri 15th July 2022
Doors at 7pm, show at 8pm.
The TLR live debut from this critically acclaimed duo, with a brand new album!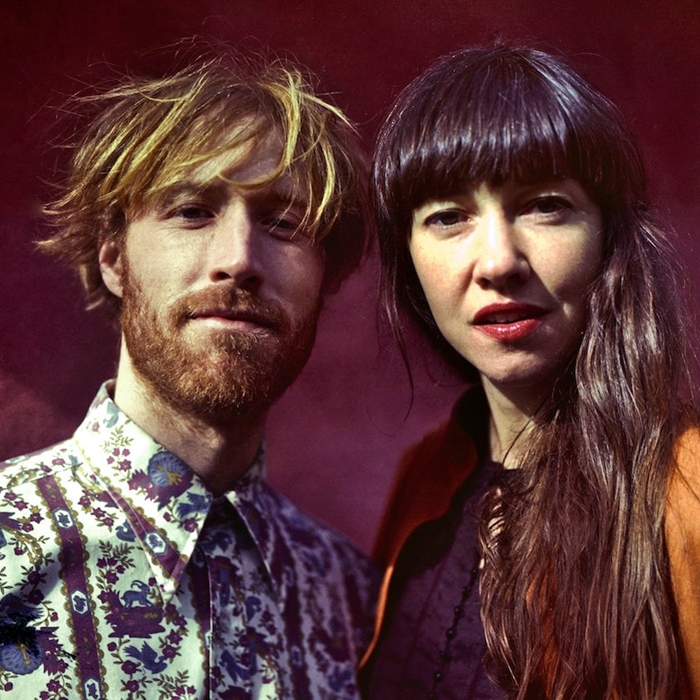 Fellow Pynins
Fellow Pynins is a Portland, Oregon based award winning contemporary folk duo with a keen and bucolic sense of vocal harmony and song craft anchored in the balladry tradition. The duo consists of Dani Aubert (claw-hammer banjo, bouzouki) and solo artist Ian George (guitar, mandolin). They are songwriters, collectors, and interpreters. Since 2016 the duo has toured the US incessantly and has gathered significant traction in the UK/Ireland, gracing festivals such as Cambridge Folk Festival, Wilderness Festival, Omagh Bluegrass Festival, and selling out legs of their most recent UK/Ireland tour. In 2020/2021 the duo relocated from Minneapolis, MN back to Oregon to build (learning every step of the way) two tiny houses on wheels for their family, which they now live in.
On May 20, 2022 Fellow Pynins will release their sophomore album Lady Mondegreen while officially showcasing at the 2022 Folk Alliance International Conference in Kansas City. Lady Mondegreen, recorded live over 10 days in December 2021 at their off-grid tiny house dwelling in the mountains of Oregon, is an ode to their love and reverence for traditional music. All songs on the album were learned person-to-person from various individuals they met whilst traveling with their two children over a 10-month song collecting trip through Europe/UK/Ireland in their transformed camper van 'Big Blue'. The album showcases their strong vocal harmonies, instrumental prowess and adventurous arrangements quintessential to the Fellow Pynins rustic sound.
'Folk Music with a hefty touch of whimsy.' - Bob Boilen (NPR)
'Outstanding Harmony singing on a recording full of love.' - fRoots Magazine
'Fellow Pynins will transport you into their haunting and beguiling world of love tales and spine-tingling harmonies... They'll have you traveling far and wide to hear them again.' - Lisa Dunn (BBC)