Saltaire Festival: Flats and Sharps
Sat 16th September 2017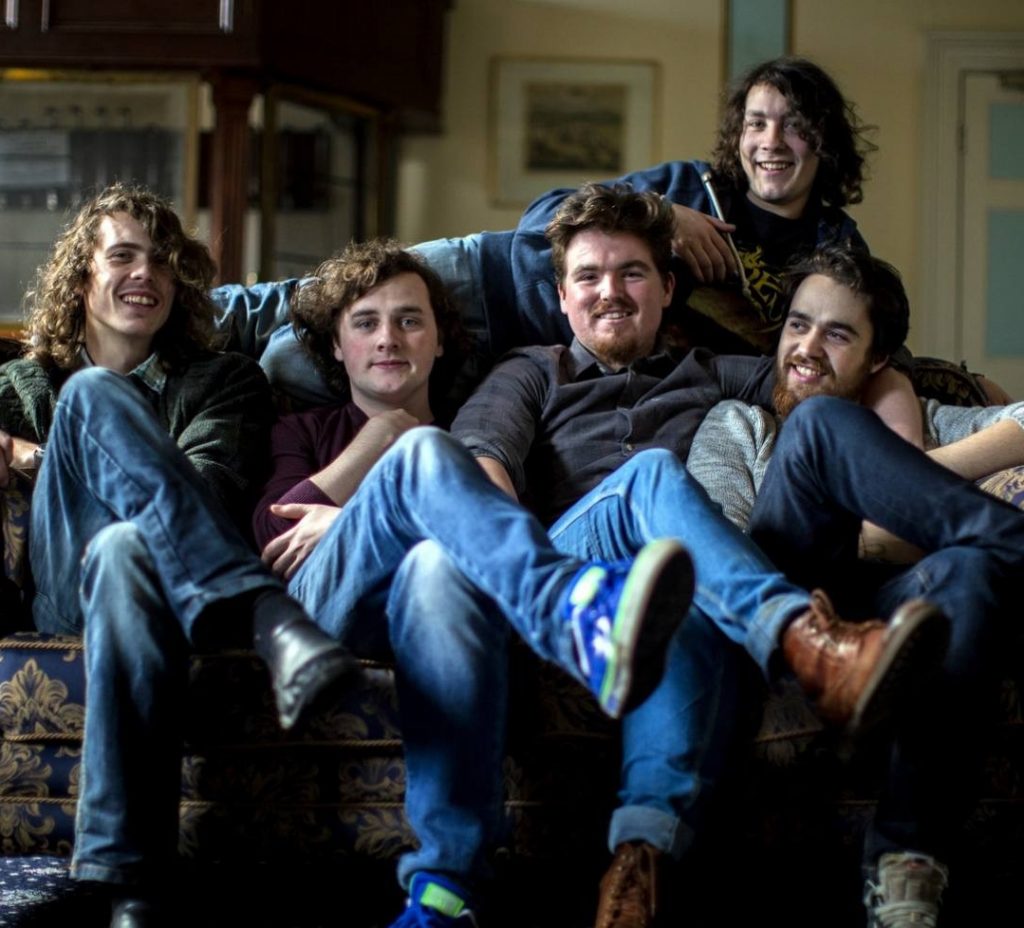 Flats and Sharps
2017 has been another big year for young Cornish outfit Flats & Sharps: a hit debut album, nationwide sell out shows and a packed festival schedule including Australia, U.S.A, Ireland and mainland Europe. The band continue to gain new fans wherever they play.
Hailing from Penzance, in the South West of England, Flats and Sharps blur the lines between Bluegrass, Folk, Country & Pop, performing their own highly original songs as well as their renditions of Bluegrass classics. These five incredible young musicians have honed their skills in 400 live performances over five years, charming and wowing audiences along the way.
Flats and Sharps have come a long way from their humble beginning busking in Penzance as 17 year-olds to performing on the Town Square stage at the Country 2 Country Festival at the O2 in London, at Proms in Hyde Park, London which was recorded for later broadcast on the Bob Harris Country show on BBC Radio 2. Along the way that have played for (and with) the Governor of Kentucky (who jumped on stage to play with them), won fans at scores of festivals including Isle of Wight, Isle of Man, Maverick, Ireland's Westport Folk and Bluegrass Festival and many Bluegrass and Folk Festivals in Europe
Flats and Sharps are ones to watch out for, five talented young men who make friends wherever they play.
'The picking is exhilarating, the harmony vocals precise. You can but admire.' - MOJO
'...effortlessly entertaining ...sublime five part harmonies ...the pace of their performance is breathtaking - I recommend seeing Flats and Sharps at the earliest opportunity. If you can prove your disappointment, I'll personally send you a cash refund.' - Mark Ellen - R2 Magazine
'This fusion promises to attract country enthusiasts and a wider pop audience, as have those North Carolina former buskers, the now massively successful Old Crow Medicine Show. All five were impressive instrumentalists and equally fine singers, taking it in turn to provide lead vocals or harmonies.' Robin Denselow - THE GUARDIAN ****