Fraser Anderson
Sun 8th September 2019
Having just returned from one Folk Alliance, we've finally nabbed one of our favourite artists from Kansas City in 2017! We're like a pair of bloodhounds here at TLR you know, once we're on their trail, they don't get away! Fraser was on our distant radar for some years, but when we saw him in Kansas, we were just blown away with his songs and amazing voice. We're so pleased that we can at last bring him to TLR for you. He'll be accompanied by a stellar little band too.
Drummer, Craig Connet, has played with Lulu, The Happy Mondays, Jason Donovan, The Christians, Joss Stone, Sandi Thom, Joe Bonamassa , Marcus Bonfanti and many more.
John Parker is a sought-after double bassist likened to the legendary Danny Thompson. He wrote and recorded as part of Nizlopi, who had a number one in the U.K in 2005. John has toured extensively, performed on TV and radio internationally and recorded with many singer songwriters such as Ed Sheeran, Newton Faulkner, Jamie Lawson, Kate Rusby, Barry Adamson, Ben and Josienne, Jackie Oates and Maz O'Connor to name a few.
Fraser Anderson
Hailed by presenter Zoe Ball as 'an amazing singer-songwriter', and 'one to keep an eye on' by Rolling Stone Magazine.
If you haven't heard Fraser's music yet, you are in for a treat. Words fail to prepare you for his voice, described by BBC Radio 2's Bob Harris as "truly beautiful". The intimate, painted narratives of his lyrics, fresh instrumental arrangements and the unforgettable beauty of his voice continues to leave listeners spellbound.
Audiences have described his live performances as both deeply moving and uplifting, and for some "the best gig" they have ever been to. Fraser is a sophisticated artist whose musical tales of human vulnerability connect so deeply that they are described by many as personalised soundtracks mirroring their own lives – taking folk to a level that is cinematic in reach and vision.
Fraser launched his latest and most experimental album to date, 'Under The Cover of Lightness', in April 2016, which has met with critical acclaim. Described as a 'masterpiece' by MSN and voted album of the week by BBC Radio Ulster, this latest offering presents the most powerful songs he'd written to date.
Already well known across pockets of Europe, Anderson is a hidden gem now being discovered across anglophone countries like his native UK. With a strong BBC Radio 2 following and repeat requests to perform across the UK, his fanbase is assuredly growing and sees him cross the Atlantic to North America regularly.
Fraser will be releasing his fifth studio album, 'Sankalpa', in spring 2020
'Two thumbs up.' Chuck Berry
'The best singer/songwriter I've heard in a very long time.' Howard Thompson – WPKN
'Truly beautiful, let's shout about this from the rooftops.' Bob Harris – BBC Radio 2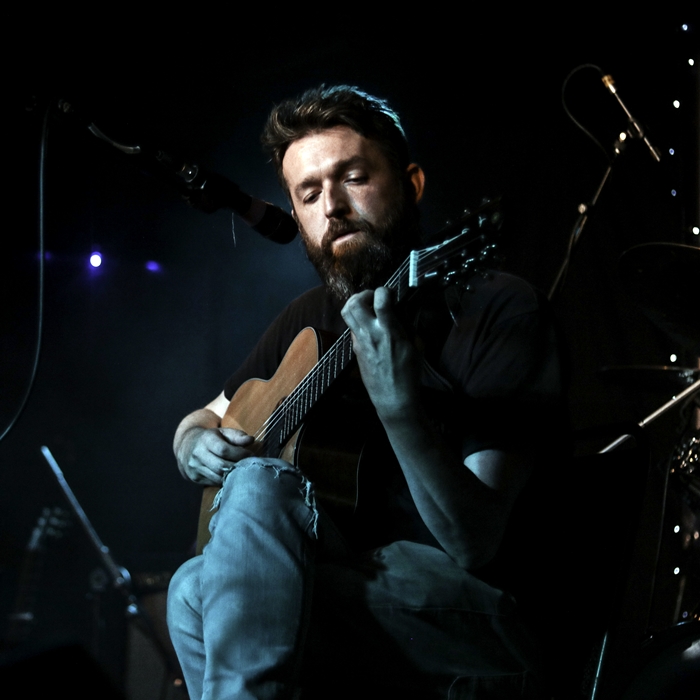 plus support The Silver Reserve
Matthew Sturgess, who performs as 'The Silver Reserve', plays delicate, sparse music on a classical guitar with songs about
out-of-body experiences, monogamy, small-town community Facebook pages and much more. Occasionally using a loop pedal, he creates dense, layered atmospherics. It's music that doesn't rush and takes its sweet, sad time to unfurl and sneak under the skin.
'Dry humour and anecdotes of awkwardness and heartbreak help create an intimate, playing-in-your-front-room feel. Quietly spellbinding.' – Soundblab (Live Review).