Gnoss (SCO)
Sun 11th June 2023
Doors at 6.30pm, show at 7pm. 
It's another TLR debut, this time from a critically acclaimed and exciting young Scottish band!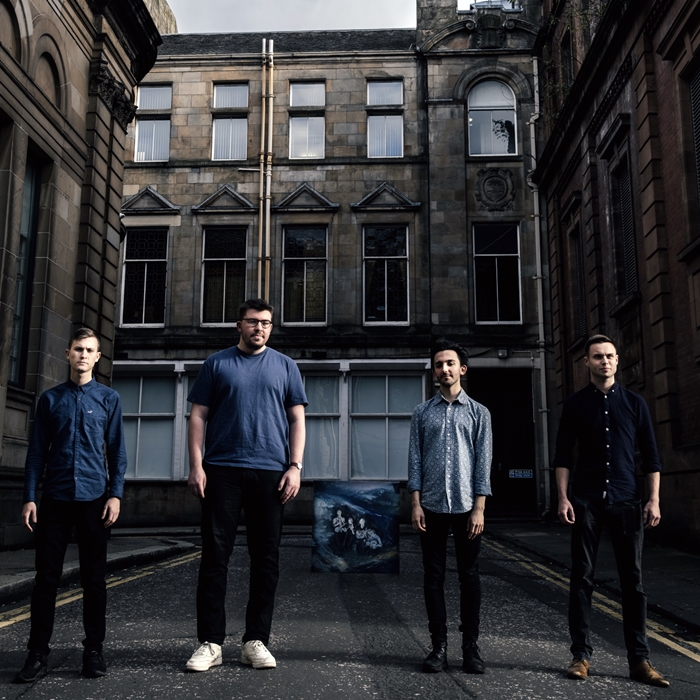 Gnoss
Gnoss' signature sound is a rich tapestry of acoustic layers; outstanding musicianship, deep traditional roots and contemporary compositional flair combine to create songs and tunes brimming with character.
Formed by the award-winning Orkney duo of fiddler/mandolinist Graham Rorie and singer-guitarist Aidan Moodie – with Connor Sinclair (flute/whistles) and Craig Baxter (bodhran/stomp) – the Glasgow-based quartet combine livewire instrumental sets with richly stirring song arrangement.
Double BBC Alba Scots Trad Music Awards nominees, the young quartet have garnered a loyal following with their high-spirited, forward-thinking take on traditional music coupled with the unique warmth of their live shows. With just an average age of 22, Gnoss already have two back-to-back sellout appearances at Glasgow's world-famous Celtic Connections festival – in 2019 as hosts and musical directors of Orkney Folk: The Gathering, then at their headline debut the following year.
Their 2019 release, Drawn From Deep Water, was met with widespread praise ("a refreshing blast" – RnR) for its exemplary interplay, nakedly emotional playing, and well chosen material. The record brought Gnoss to audiences across France, Italy, Denmark, and Russia, not to mention the length and breadth of the UK.
With their hotly anticipated follow-up, The Light of the Moon released in May 2021, Gnoss are firmly at the fore of what's happening in contemporary Scottish folk.
"Gnoss are one of those rare birds in folk: a group you can name after hearing their first notes." - Folk Radio UK
"Maturity of ability many of greater age will envy" - The Living Tradition