Hamilton Loomis
Fri 24th August 2018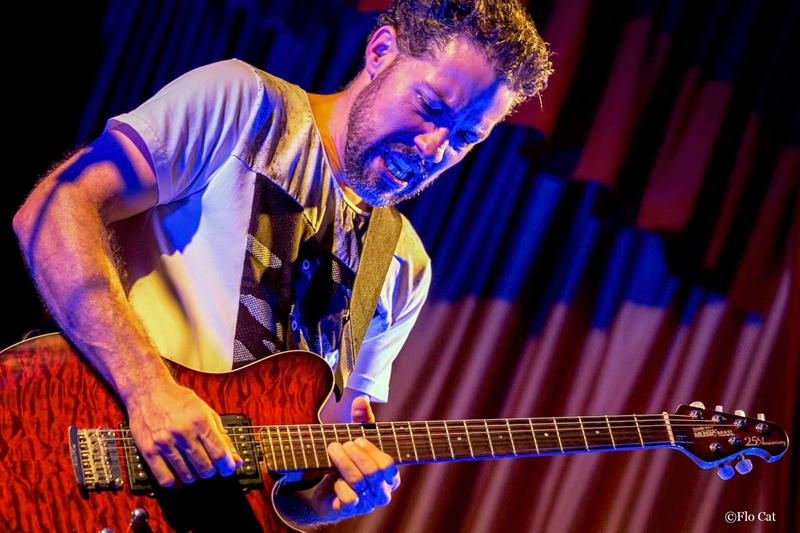 Hamilton Loomis
The return of the man who has been building bigger and bigger crowds every time he has appeared here at The Live Room. The last time he was here in July 2017, he and his magnificent band received no less than three standing ovations from a crowd of almost 200! If you want to catch this incredible live showman, you'd better grab your tickets now – it'll be part standing!
Hamilton Loomis does indeed go back to basics on his new album 'Basics', which is his most personal and emotional effort to date. Gone are the double entendres for which Loomis is known; this time, his lyrics are direct, personal, and often autobiographical.
The 'basics' theme runs through the entire CD, in its lyrics ('Prayer,' 'Cloudy Day'), single-chord progressions ('Sugar Baby', 'Looking Into a Dream'), simple melodies ('Come and Get Me'), and stripped-down instrumentation of guitar, bass and drums ('Reason', 'Getting So Big'). Still, Loomis's trademark deep-grooved funk and soulful blues-rock is definitely present.
'I wanted this record to be more stripped-down. Even the CD jacket is black and white and pretty basic itself', he says of the disc, which features songwriting collaborations with Grammy-award winning songwriter/ producer/bassist Tommy Sims, co-writer of Eric Clapton's 'Change the World.'
Born and raised in Galveston, Texas, Loomis is the son of musician parents who listened to blues, rock and soul. Music ran in his veins and, with instruments readily available around the house, he picked up drums, piano, guitar and harmonica, honing his multi-instrumental talent in addition to performing regularly as part of his family's doo-wop group.
A protégé of Bo Diddley, Loomis met the icon backstage at the age of 16 at Houston's famed venue Rockefeller's. Before the night was over, Loomis was onstage playing guitar with the legend. Diddley quickly became friend, mentor, collaborator and supporter, appearing on two of Loomis' albums and presenting a cherished red guitar that he still plays.
Loomis and crew shine on stage proving his music is best experienced in person, where one can see and hear its intended splendour. Described by Blues Blast Magazine as 'a non-stop turbo of power, one minute moving from side to side of the stage, and then taking on his horn player in a head-cutting contest on the apron of the stage the next minute.' Loomis' energetic, get-in-with–the-crowd antics are infectious.