Hannah Sanders & Ben Savage 2019
Fri 5th April 2019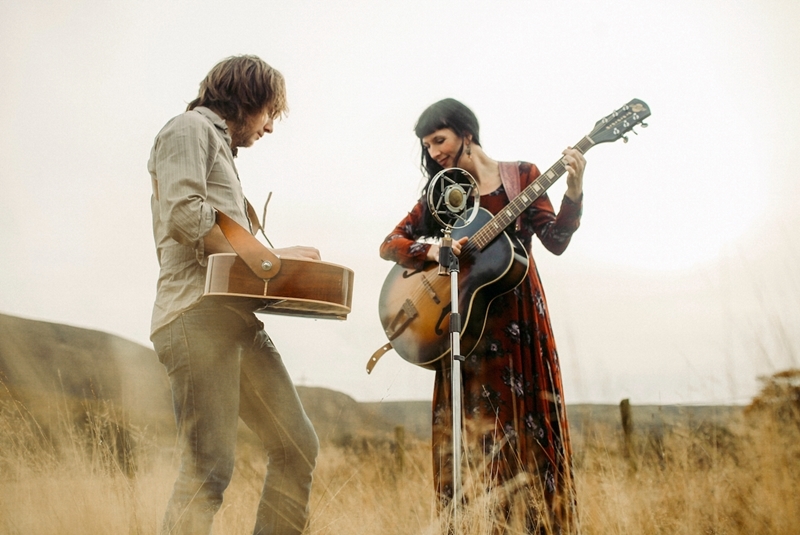 Hannah Sanders & Ben Savage
A chance meeting at their local Black Fen Folk Club in Cambridge uncovered Hannah and Ben's shared musical passions and sympathies, that over time has developed into a unique and intimate show of American roots and English folk music.
Huddled round a single microphone, singing intimate duets with just mountain dulcimer, dobro and guitar Hannah Sanders and Ben Savage are a folk duo that look and sound classically timeless, yet feel refreshingly unique. Fleetingly, they may evoke a memory of Gram and Emmylou, Shirley and Davey, or Gillian and David but their warm distilling of influences from both sides of the Atlantic produces a refined sound that is decidedly their own.
Their unique unplugged presentation creates a widescreen, cinematic soundscape with open spaces and atmosphere, giving their beautifully pure vocals room to share the songs' emotion and narrative.
The material is as joyful and fun as it is intense, but the common factor is the duo's warmth and confidence in each other; their natural ease and connection is clearly evident on the recorded music, and a genuine pleasure to witness on stage.
'Dreamy reveries, softly warm vocals, stirring guitar arrangements - Sanders & Savage wield an elusive sort of magic' – MOJO
'Flawless' - Folk Picks of the Month, The Guardian
'Sanders has a voice of such sparkling clarity that soars above and dips around Savage's dobro and their harmonies are exquisite.' - No Depression
'Spellbinding… Hannah and Ben were born to play and sing together.' - fRoots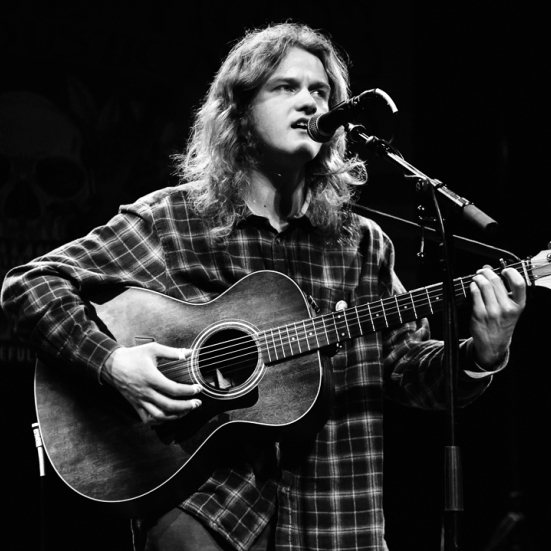 plus support Henry Parker
With a sound rooted in the haze of the English folk revival, Henry Parker takes up a style crafted by players such as Bert Jansch and Nick Drake in the 1960's and early 70's. The open tuned acoustic calls to mind 'Folk-Baroque', a term once used to describe all those who followed in the footsteps of the great originator Davy Graham. While his songs and tunes arrive either worked from his own hand, or are borrowed and developed from the traditional British folk cannon. Those that have seen him perform on a hollow-body electric guitar, understand the influence and impression that modern jazz has made on his music.
'Henry Parker has a beautifully clear and precise finger picking acoustic guitar style…this isn't background folk club music, or filler, it's quite simply gorgeous.' – FATEA
'A gifted young guitar player who has been impressing local audiences with his dexterity and choice of material' – Tykes News
'Bloody excellent' – Wizz Jones