Hannah Sanders & Ben Savage
Sun 22nd October 2017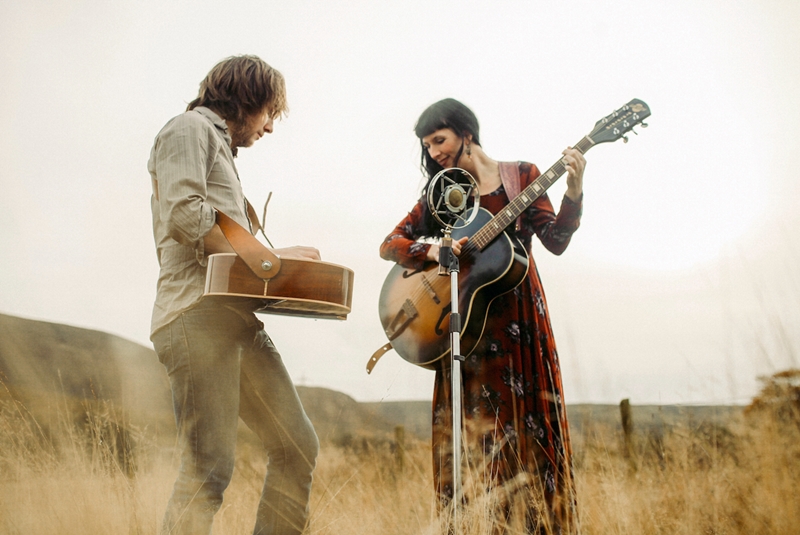 Hannah Sanders & Ben Savage
Huddled around a single microphone, singing intimate duets with just mountain dulcimer, dobro and guitar Hannah Sanders & Ben Savage are a folk duo that look & sound classically timeless, yet feel refreshingly unique. Fleetingly, they may evoke a memory of Gram & Emmylou, Shirley & Davey, or Gillian & David but their warm distilling of influences from both sides of the big pond produces a refined sound that is decidedly their own.
Recorded in Toronto with award-winning Canadian producer David Travers-Smith (Ruth Moody, Wailin' Jennys, Pharis & Jason Romero) their album 'Before The Sun' captures all the intimacy of the pair's live show and delicately sets it to beautifully crafted soundscapes that rise and fall. The record features renowned guests from both sides of the pond, including Jon Thorne (Lamb, John Smith), Kevin Breit (Norah Jones, Rosanne Cash), Jim Causley and Katriona Gilmore (Gilmore & Roberts).
Both hailing from folk singing families in the flatlands of East Anglia, Hannah spent much of her formative years touring Europe with her family band in a converted school bus, singing folk songs acapella in the street to make enough money to move to the next city. However, a sea change and relocation to the US saw her soak up the influences from the American North East and take up the dulcimer. Meanwhile Ben was writing and touring with celebrated UK folk band The Willows whose albums 'Beneath Our Humble Soil' and 'Amidst Fiery Skies' were championed by the likes of the BBC's Bob Harris and Mike Harding.
Within weeks of moving back the UK, Hannah braved her first time out solo at The Black Fen Folk Club, Cambridge and as fate would have it, Ben had just returned from tour. Ben went on to produce Hannah's solo debut 'Charms Against Sorrow', released in early 2015 to critical acclaim.
Nurturing an intuitive musical understanding and a love of the duet whilst touring, the pair worked up the collection of traditional and self-penned duets that formed the basis for 'Before The Sun'. Garnering a reputation as a captivating, unique live experience Hannah & Ben have hit the road hard since, undertaking a 26-date UK tour through autumn 2016, including support for Sarah Jarosz in London's Union Chapel before returning to Canada for tour dates with Oh Susanna!
Following showcases at Folk Alliance International 2017 in Kansas City the duo has returned to the UK for tour dates through the Spring.
'This is folk music for everyone– a masterclass in proficiency, an exercise in individuality and a declaration of love of the folk tradition from both sides of the Atlantic. An exemplary, unique album.' ★★★★★ Spiral Earth
'Spellbinding... Hannah and Ben were born to play and sing together' - fRoots (Nominated albums of 2016 in Critics Poll)
'An exquisite soundscape, which is the result of passion, precision and unbridled intimacy. An album to venerate' - R2 Magazine ★★★★★
'Magical folk harmonies….A lovely album - Maverick Magazine' ★★★★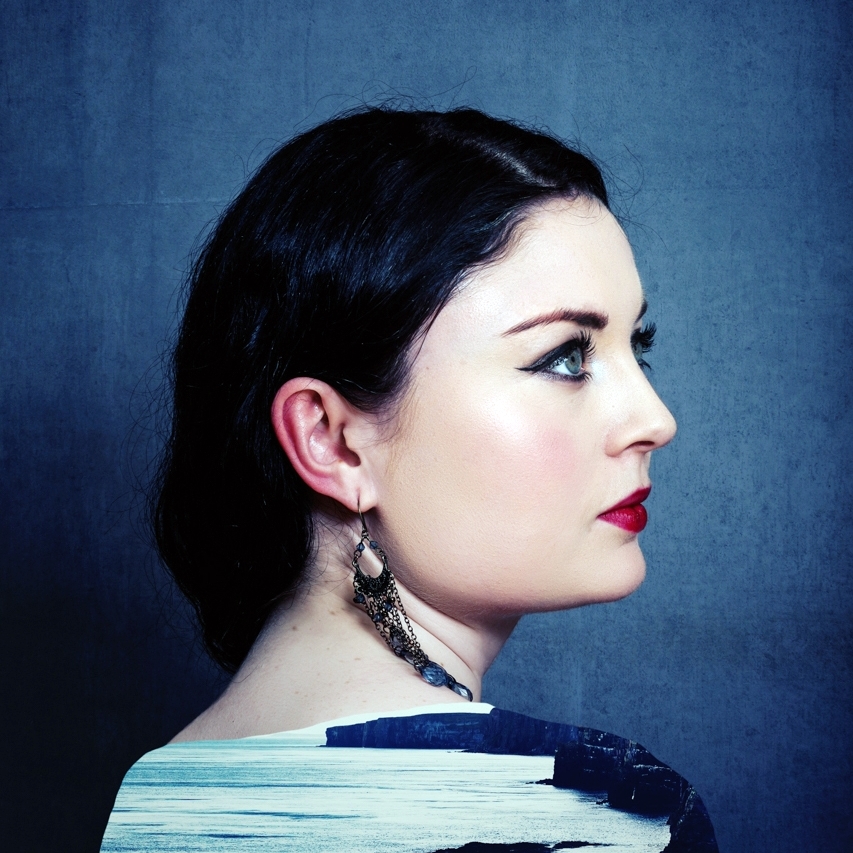 plus support Emily Mae Winters
Emily Mae Winters' haunting folk songs are quickly permeating the folk and song writing scene. A poetic singer songwriter, influenced by the likes of Gillian Welch, Carole King, Alison Krauss, Sarah Jarosz and Kate Rusby; her music splits the difference between the gentle seas of folk and country. In 2016, Emily teamed up with BBC Radio 2 Folk Award winner Ben Walker to produce her first commercial EP release 'Foreign Waters' which was received with critical acclaim. Her self-penned track 'Anchor' from the release won the folk category in the Guardian Songwriting Competition. The tracks have received extensive national and international folk and Americana radio play including support from the BBC Radio 2 Good Morning Sunday with Clare Balding and the BBC RADIO 2 Folk Show with Mark Radcliffe. This first release earned her nominations for the Fatea release of the year, Rising Star in the Folking Awards and Best EP in the Laurel Canyon Music Awards. She recently received a scholarship to showcase at Folk Alliance International in association with EFDSS (English Folk Song and Dance Society) and British Underground in the U.S.
'Emily Mae Winters has produced an arresting, enthralling tantalising introduction to her work that leaves us hungry for more.' - Folk Radio UK
'Superbly crafted and dramatic song writing.. Winters' songs reflect a love of poetry, her lyrics giving a dark edge to songs that are beautifully performed.' - R2 Magazine