I Draw Slow (IRE)
Sun 30th October 2022
Doors at 6.30pm, show at 7pm.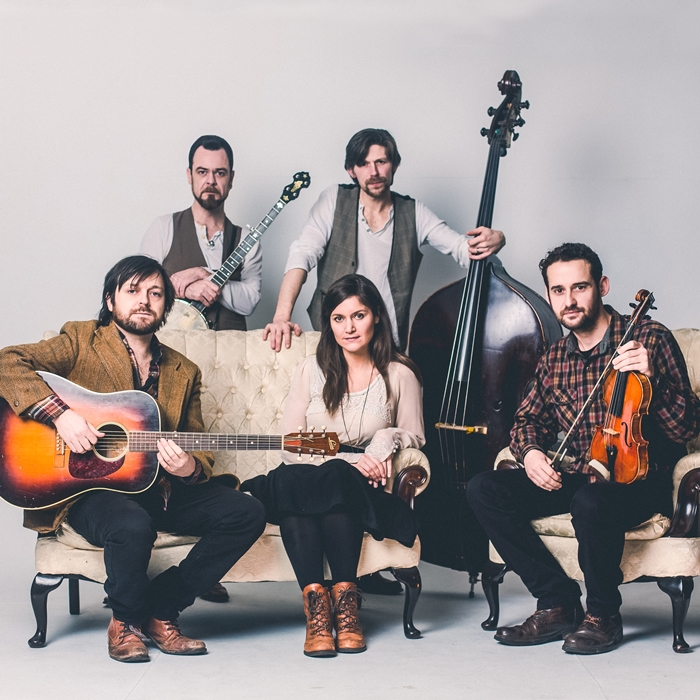 I Draw Slow
Dublin quintet I Draw Slow have been honing their craft for over a decade, selling out venues in their native Ireland and releasing four albums to critical acclaim. Performing a compelling blend of old-time music and contemporary Americana, I Draw Slow's brand of roots music has a distinctive flavour, with Louise Holden's captivating voice complemented by outstanding musicianship on fiddle (Adrian Hart), clawhammer banjo (Colin Derham), acoustic guitar (Dave Holden) and double bass (Konrad Liddy).
They've been making a name for themselves across the Atlantic in recent years, signing to Nashville label Compass Records in 2017. I Draw Slow have established a loyal following on the American folk and bluegrass scene, touring regularly across the USA and wowing audiences at major festivals including Merlefest and Grey Fox. Siblings Louise and Dave Holden have been writing songs together since a young age, and their brother-sister harmonies add extra charm to the band's sound. Their latest album, Turn Your Face To The Sun, went straight in at #1 in the Irish Independent Album charts, and their brand new album is due to be released later this year. With catchy songs, ace musicianship and energetic live performances, I Draw Slow are sure to win many new fans when they head to the UK in autumn 2022.
'Whatever Americana scene there may be in Ireland, I Draw Slow have surely conquered it. These songs sound hewn from the Smoky Mountains in Tennessee, and not their native Dublin.' – The Sunday Times