Jake Blount (USA)
Sun 22nd May 2022
Doors at 6.30pm, show at 7pm.
The TLR debut for this fabulous singer and musician, he will be performing with his full four-piece band!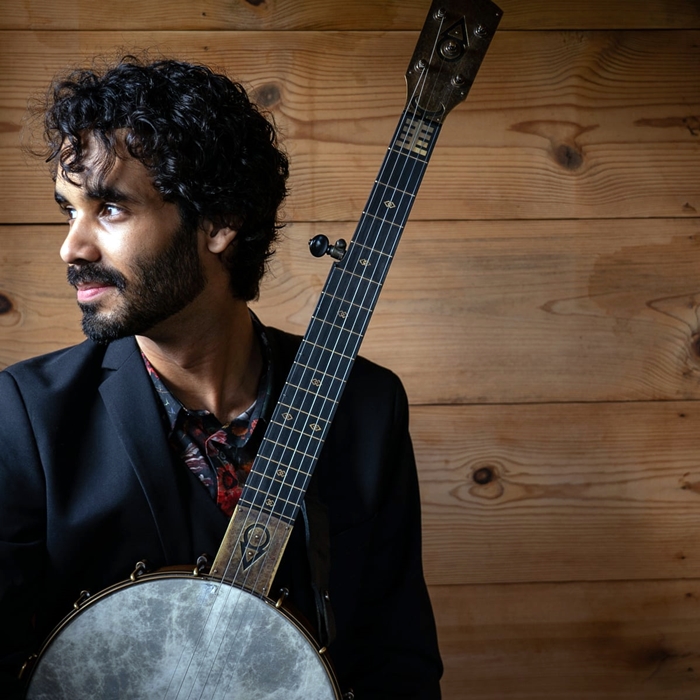 Jake Blount
Jake Blount is an award-winning young American musician and scholar based in Providence, Rhode Island. His debut full length solo album Spider Tales was released in 2020 to widespread acclaim, with glowing reviews from The Guardian, Rolling Stone and more. A compelling performer and exceptional banjoist, fiddler and singer, Jake was also one of the winners of the 2020 Steve Martin Banjo Prize.
Jake's work shines a light on the major contributions that Black, Indigenous and LGBTQ artists have made to American folk and traditional music, often previously overlooked. A two-time winner of the Appalachian String Band Music Festival instrument contest, Jake was the first Black person to ever make the finals. He has studied with many luminaries of old time music including Rhiannon Giddens, and Bruce Molsky, and has shared his music and research at the Newport Folk Festival, the Smithsonian Institution and Yale University, among many other venues and institutions.
Jake has collaborated with numerous stellar musicians including fiddler Tatiana Hargreaves, step dancer Nic Gareiss and The Moose Whisperers. In 2022 he'll be performing with his own sensational stringband, whose regular line-up includes George Jackson (fiddle, banjo), Nelson Williams (double bass) and Gus Tritsch (guitar/uke), all outstanding acoustic musicians in their own right. Expect a captivating blend of old time fiddle tunes, evocative jazz and blues songs and footstomping bluegrass.
'Jake Blount is a brilliant banjoist, fiddle player and singer... his fingering thrilling and pacy, his voice charismatic and limber.' - Jude Rogers, The Guardian
'On top of being wildly intelligent and knowledgeable, he's also a killer musician and it's an incredible combo.' - Rhiannon Giddens