Jocelyn Pettit & Ellen Gira (CAN & USA)
Fri 17th February 2023
Another TLR debut show with two fabulous musicians and singers from Canada & USA.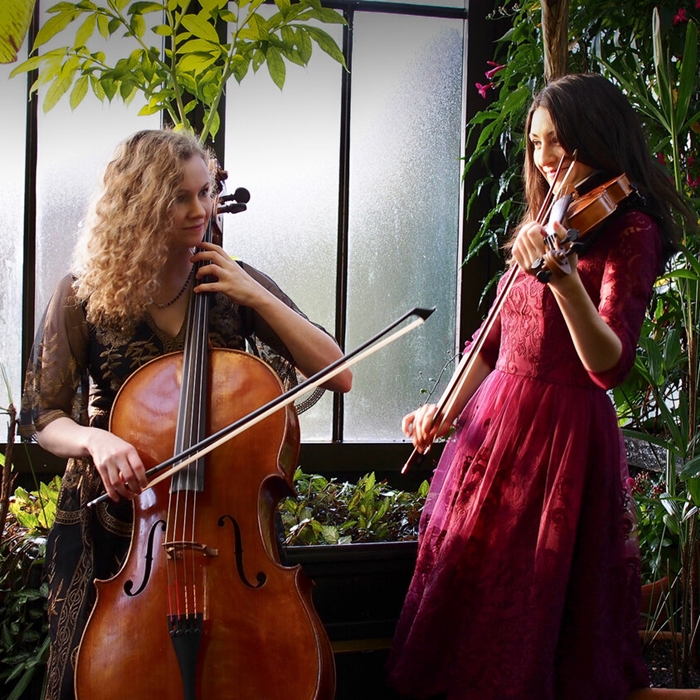 Jocelyn Petitt & Ellen Gira
From Canada and the USA, Jocelyn Pettit & Ellen Gira are a dynamic fiddle & cello duo. Fusing traditional and contemporary music styles, they create a powerfully uplifting and soulful performance, weaving a rhythmically driving and textured sound. Complemented by lively stepdancing, they bring life and fire into original tunes, songs, and high-energy repertoire from Scotland, Ireland, North America, and Scandinavia.
Each an accomplished musician in their own right, with extensive performance history and accolades, Jocelyn & Ellen first joined forces in Scotland in 2018. Since then, the duo has been gracing stages and captivating audiences in both North America and the UK. They have been featured in live broadcasts on BBC Radio 3 and performed at festivals including Celtic Connections (UK), Harrison Festival of the Arts (CAN), Sutton Traditional Fiddle Festival (CAN), New World Festival (USA), and Northwest Folklife (USA).
Released in 2022, Jocelyn & Ellen's new album 'All It Brings' is a 10-track celebration of hope and resilience, with nuanced fiddle-cello interplay, and vocal harmonies. For this performance, Jocelyn & Ellen will be joined by a fantastic guest guitarist.
'Wonderful, captivating... Jocelyn and Ellen have the magical knack of striking a shower of glittering sparks to their whole performance.' - FolkWales Magazine