John Smith (UK)
Sun 10th April 2022
Doors at 6.30pm, show at 7.30pm – – this is a full capacity show. All seated.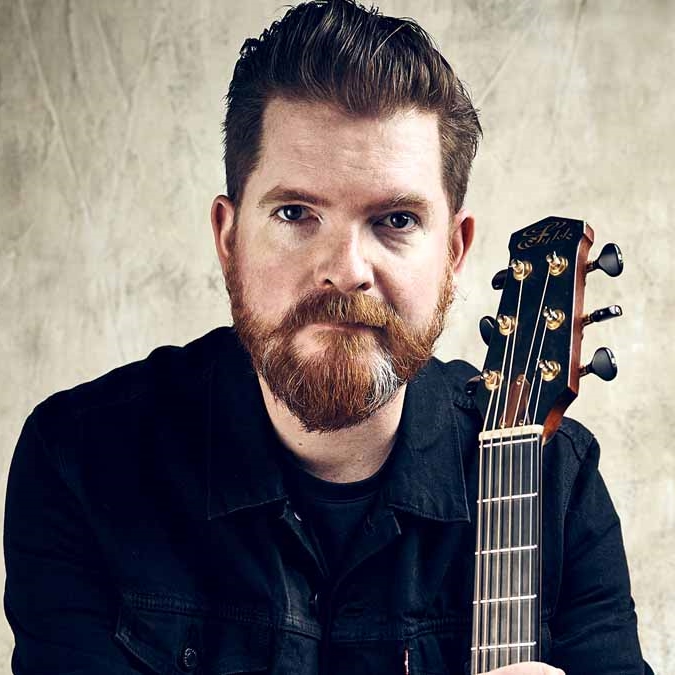 John Smith
Essex-born John Smith has built a reputation as one of the UK's finest guitarists and songwriters. Raised by the Devon seaside and making his bones in the bars and clubs of Liverpool, John has released eight albums with over 50 million Spotify streams. He has played to audiences all over the world in living rooms, festival tents and sold-out concert halls. He is a genuine folksinger, an inquisitive truth-seeker, devoted song interpreter, and enchanting writer.
Steeped in the lineage of British folk, taking his cue from Richard Thompson and John Martyn, Smith has evolved a transatlantic blend of fingerstyle and slide guitar techniques. John's intimate takes on love, loss and the journey we make, combined with his innovative guitar work, have won him a loyal following. His honey-on-gravel voice and mesmerizing fingerstyle guitar are undeniable.
He has guested with artists such as Jackson Browne, Martin Carthy, Richard Hawley, Jarvis Cocker, Jerry Douglas, Glen Hansard and Rodney Crowell; and in his occasional role as sideman, he has played guitar for artists such as David Gray, Lisa Hannigan, Lianne La Havas, Joe Henry and Joan Baez.
His latest album "The Fray" was released worldwide in March 2021 on his own imprint, Commoner Records, via Thirty Tigers.
'The Fray' is Smith's sixth studio album, and his vulnerability throughout is offered to his listeners, unadorned. "It's been a hell of a year, but I feel I've created my most honest work as a result, and as a necessity. A lot of these songs are about accepting that life is hard, but just holding on and trying to enjoy it anyway."
Smith co-produced 'The Fray' with long-time friend and producer Sam Lakeman. They recorded at Peter Gabriel's Real World Studio, with pianist Jason Rebello (Sting, John Mayer), bass player Ben Nicholls (Seth Lakeman, Nadine Shah), Drummer Jay Sikora (Paolo Nutini) and Jessica Staveley-Taylor of The Staves. The album includes collaborations with Sarah Jarosz, Courtney Hartman, The Milk Carton Kids and Bill Frisell, and Lisa Hannigan.
'He's a magician.' -Ben Howard
'I believe in John Smith; his motivations are pure, his vision is straight, his music is honest and true.' -Kelly Joe Phelps
'Spellbinding.' -Time Out
'A guitar genius…He sounds as though he arrived 60 years ago but looks startlingly young, perched on a chair, quietly confident, charming and instantly engaging.' -The Sun
'the guitarists' guitarist' -The Sunday Times
'Staggeringly good.' -Acoustic Magazine