Lady Maisery (ENG)
Fri 26th November 2021
N.B. Limited audience 120 all seated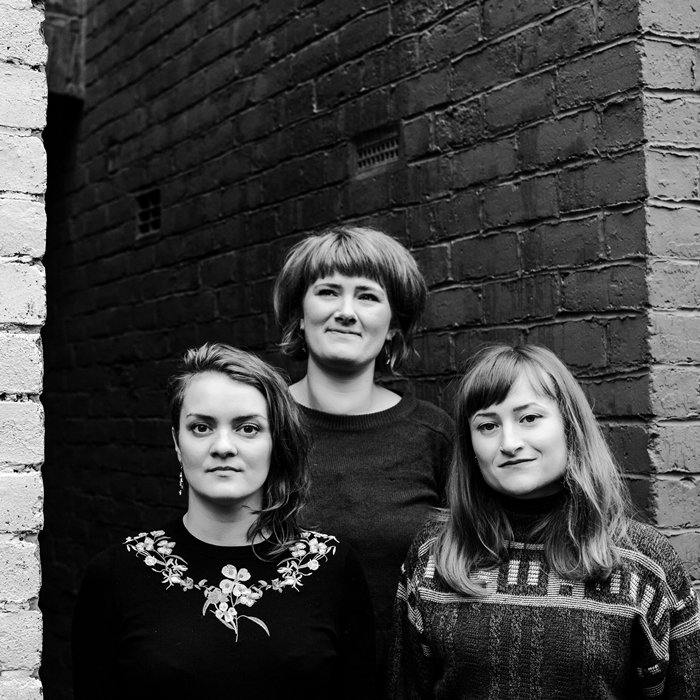 Lady Maisery
In a folk scene bursting with bold and innovative music, trio Lady Maisery shine brightly. The Guardian described theirs as 'some of the most exquisite, thrilling vocal harmony work in the English folk scene'.
With their unique approach to harmony singing, intelligent and thoughtful arrangements of both traditional repertoire and original compositions, multi-instrumentalists and singers Hazel Askew, Hannah James and Rowan Rheingans harness and celebrate their united voice. Whether unearthing a feminist twist hidden in a traditional tale, delivering a poignant anti-war ballad, or showcasing their immense multi-instrumental talents in original compositions that draw on a myriad of musical influences, Lady Maisery are skilful explorers of the power, beauty and vitality of song.
Over the last ten years, the trio have toured widely, performing sell-out shows across the UK and Europe and have released five critically acclaimed albums, from which they will be performing in this concert as well as brand new material.
With Rowan's fiddle, banjo and bansitar, Hazel's harp and concertina and Hannah's accordion and foot percussion, the Lady Maisery sound is far bigger than the sum of its parts. Expect an uplifting and inspiring concert that will stay with you long afterwards.