Lady Maisery 2017
Fri 17th November 2017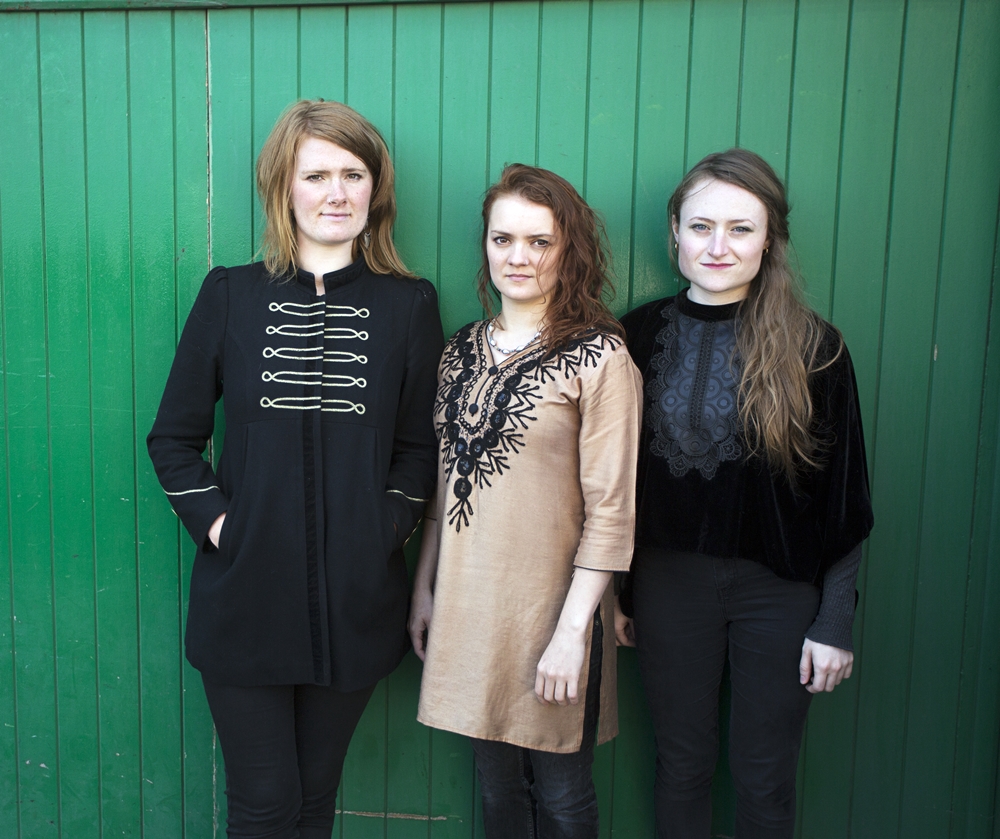 Lady Maisery
In an English folk scene currently bursting with bold and innovative folk music, vocal trio Lady Maisery shine brightly. With their unique approach to harmony singing, intelligent and thoughtful arrangements of both traditional repertoire and original compositions, Hazel Askew, Hannah James and Rowan Rheingans harness and celebrate their united voice. Whether unearthing a feminist twist hidden in a traditional tale, delivering a poignant anti-war ballad, or showcasing their immense multi-instrumental talents in original compositions that draw on a myriad of musical influences, Lady Maisery are skilful explorers of the power, beauty and vitality of song. Over the last five years, the trio have toured widely, performing sell-out shows across the UK and Europe.
Underpinning every performance are Lady Maisery's distinctive harmonies: sometimes lush and rich, sometimes dark and invigorating, they intertwine with assured precision. Each also an accomplished instrumentalist, many songs are expertly accompanied by a rich tapestry of Rowan's fiddle, banjo and bansitar, Hazel's harp and concertina and Hannah's accordion and foot percussion.
Since the release of their debut album in 2011, 'Weave and Spin' (named Album of the Week by the Independent), Lady Maisery have attracted substantial attention, including being nominated for the Horizon Award at the 2012 BBC Radio 2 Folk Awards and regularly appearing live on national radio. Their much anticipated third album Cycle was released in October 2016 with a sell-out 23 date tour and more rave reviews from the national press. The Guardian called it 'some of the most exquisite, thrilling vocal harmony work in the English folk scene'.