Laura Cortese & The Dance Cards (USA)
Fri 2nd June 2017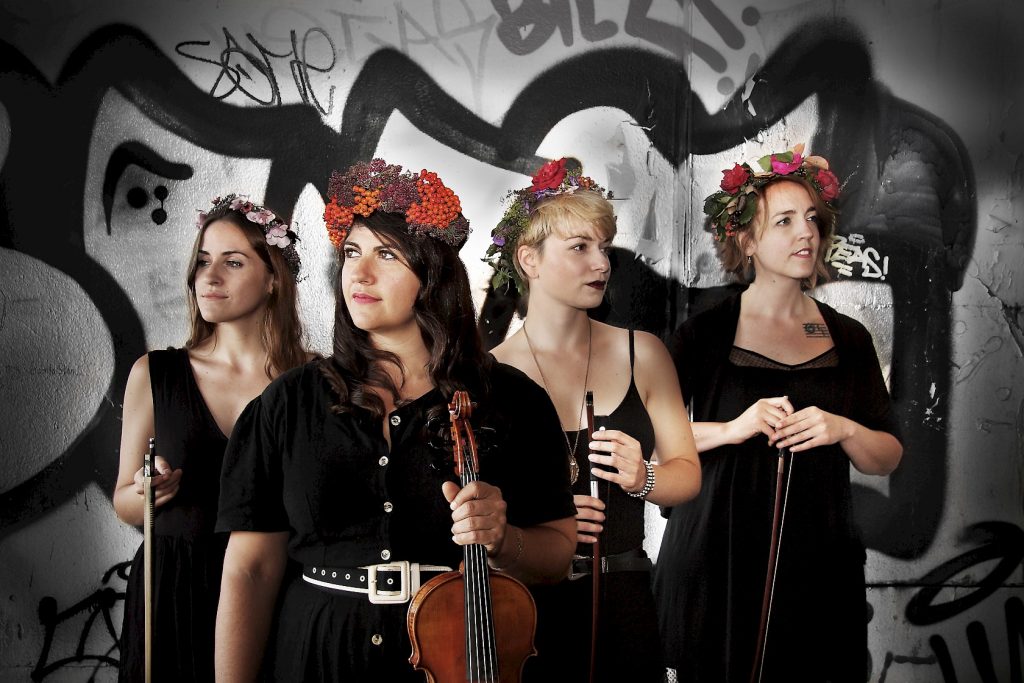 Laura Cortese & The Dance Cards
The return of one of our biggest hits of 2016 with a brand new album! Don't miss this brilliant string band quartet.
Laura Cortese has built a distinguished career following a path that led her to be one of the most in-demand musical partners and collaborators on the circuit while continuing at the same time, to make her own music. The Boston-based fiddler/vocalist and song-writer, who digs deep and aims high, is one of the busiest on the circuit. But, it's been as Laura Cortese & The Dance Cards that she has made the biggest impact, their elegant music schooled in the lyrical rituals of folk music and backed by grooves that alternately inspire Cajun two-stepping and rock 'n' roll swagger.
Cortese grew up in San Francisco and moved to Boston to study violin at Berklee College of Music. She has since immersed herself in the city's vibrant indie music scene and enjoyed a busy sideman career, which has included appearances with Band of Horses at Carnegie Hall, Pete Seeger at Newport Folk Festival, and Patterson Hood and Michael Franti for Seeger's ninetieth birthday celebration at Madison Square Garden. She performs frequently with Jocie Adams formerly of The Low Anthem and can be heard with Adams's new band, Arc Iris.
'A beautifully-constructed amalgam of traditional and contemporary country music' – Americana UK
'Powerful, gutsy and set to make musical waves' – fRoots magazine