Lauren Housley/Joshua Burnell
Sun 12th September 2021
Lauren Housley Band: Sunday 12th Sep
Joshua Burnell Band: Saturday 18th Sep
Special Saltaire Festival offer two-gig discount – buy this ticket for both shows and get £2 off each! Collect at box office.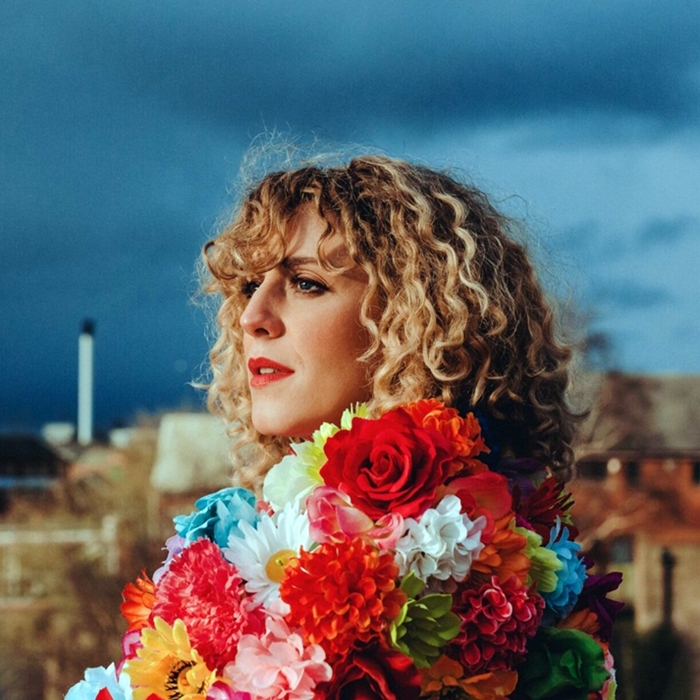 Lauren Housley Band - Sunday 12th Sept 7.30pm
Lauren Housley is a singer and songwriter hailing from right here in Yorkshire. She independently released her debut album Sweet Surrender in 2015, quickly garnering acclaim from fans and fellow musicians. The album's first single, 'Ghost Town Blues' hit the BBC Radio 2 playlist, whilst album track, The Waiting Game, became Robert Elms' favourite track of the year on his BBC Radio London Show.
Lauren was invited to perform at the 02 Arena in London as part of Bluesfest, alongside some of the artists that have inspired her, including Van Morrison & Tedeschi Trucks Band. As well as opening stages for Vintage Trouble, Jack Savoretti and Van Morrison, Lauren has performed with some of her favourite, inspiring female contemporaries including Yola and Klara Soderberg (First Aid Kit).
Lauren Housley is the 'GIRL FROM THE NORTH' whose new album was released in April this year. Dealing with love, loss and the turbulence of growing up and learning about life, Lauren brings a refreshing air of optimism and heart-warming hope with an empowering belief in oneself to overcome obstacles.
'An Americana-tinged singer-songwriter with a Bonnie Raitt-style twang, a winning way with a yearning lyric. Housley is her own woman…she's as convincing as they come.' – Q Magazine
'Absolutely MONUMENTAL' - Robert Elms, BBC Radio London (The Waiting Game from Lauren's first album was made Robert's Track of the year in 2016)
'What I love about Lauren's voice, and the music she makes with her stellar band, is that she brings such pure, spontaneous soulfulness to everything she touches. Both on record and on stage, she's the real deal.' - Paul Sexton, music journalist and broadcaster (BBC Radio 2, Sunday Times, Billboard Magazine)
'Her voice is potent and the emotional directness of her songs is estimable.' - UNCUT
'Lauren Housley's blend of material is both thrilling and tender, propelled by a voice that stirs and soothes' **** - R2
Joshua Burnell Band - Saturday 18th Sept 8pm
Born and bred in (well, he's not sure where) Joshua learned at an early age that 'home' could be found in music, rather than a place. An upbringing on the move led to a cross-pollination of styles, stories and influences which Joshua distills into his own contemporary sound. As a self-professed album artwork addict, Joshua's work delivers a dose of escapism and entertainment in equal measure, from the artwork through to the last note.
Having cut his teeth playing folk festivals throughout the UK and releasing his critically-acclaimed arrangements of traditional songs, Joshua now returns to his original songwriting roots.
With music ranging from stomping, acoustic sing-alongs, Bowie-esque music hall epics, and alt-pop singles - whilst keeping a sharp focus on the traditional themes - Joshua is fast carving out his own unique corner of the genre.
Being somewhat of a 'story magnet', Joshua has found inspiration in anything that sticks with him: folk singers who went missing for thirty years; the time he ended up on the run with a deer as they were both chased by hunters; the anecdotes of Sir Ian McKellen, and stories of concentration camp inmates planting flowers to brighten up an otherwise ugly world. His latest album, Flowers Where The Horses Sleep, explores humankind's remarkable ability to find beauty, even in the hardest of times. Joshua and his formidable live band are promoting the album on selected tour dates in 2021.
Joshua's latest single, Shelagh's Song, is a biographical tribute to folk singer, Shelagh McDonald, who went missing for 30 years. Upon hearing the song, Shelagh McDonald wrote, "No artist could ask for a better tribute from a fellow artist such as this gem of a song."
After winning the 'Rising Star' Folking Award, receiving huge praise from Mark Radcliffe (BBC Radio 2), numerous spins by Tom Robinson (Radio 6), headlining festivals, accomplishing tours of the UK and France and signing to Nearfield Artists booking agency, Joshua and his band are poised for an exciting year.
'Outstanding' - Folk Radio UK
Winner of the Rising Star award in the Folk Awards.
'... adding lashings of Peter Gabriel stylings to the world of trad arrangements.' - The Guardian