Lauren Housley & The Northern Cowboys (ENG)
Thu 12th October 2023
Doors 7pm, show 8pm – ALL SEATED SHOW.
Lauren and her stellar band gave us a fantastic show back in September 2021. No she's added a brass section to The Northern Cowboys and this promises to be an absolutely stunning night!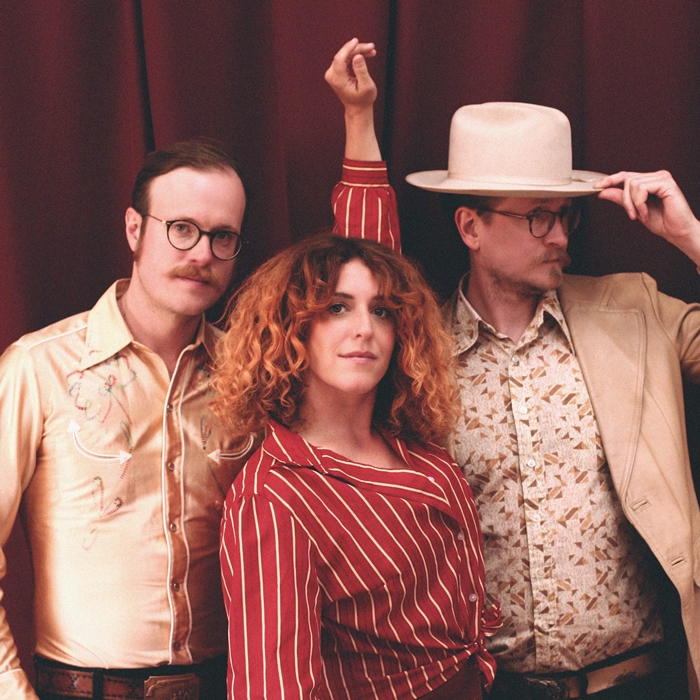 Lauren Housley & The Northern Cowboys
Award-winning Sheffield songwriter Lauren Housley has unveiled her new band project - Lauren Housley & The Northern Cowboys.
Joined by musicians Thomas Dibb and Mark Lewis and with a six-piece live band in tow, with this latest project the Yorkshire musician is creating uplifting, bold and classic soul inspired music that would be as at home on the iconic Stax Records roster as it would be the stages of the South Yorkshire social clubs she grew up around.
Having recently debuted the project with a standout performance at Kent's Black Deer Festival, The Northern Cowboys have shared their first single in the form of 'High Time'. A brilliantly composed slice of modern Yorkshire soul, 'High Time' is all blazing trumpets, classic organs and soaring choruses as Housley makes a commanding opening statement certain to invite comparisons to her fellow Black Deer performers Nathaniel Rateliff & The Nightsweats or the acclaimed Durand Jones & The Indications.
The singer-songwriter and mother of two has already made her mark in the world of Americana with three independent albums and two BBC Radio playlisted singles, earning her the coveted Bob Harris Emerging Artist of The Year award at 2022's Americana Music Awards UK.
Housley's innate talent of writing beautiful, engaging songs, was born from the intuitive craft of earthy storytelling and delivered with an emotive knock out vocal performance at their core. After sharing bills with the likes of Van Morrison, Jack Soveretti and First Aid Kit, Housley decided to go all-in on her live show, adding the core members of The Northern Cowboys, before the project snowballed into her main recording and live project.
To celebrate the release of their debut EP, The Northern Cowboys will be taking their extended six-piece on the road for 'The Social Club' tour. Stopping in venues around England, the band will be bringing their own social club set along to each show, recreating the iconic and unique glamour of the 1980's social clubs of South Yorkshire everywhere they go Lauren Housley & The Northern Cowboy's debut EP 'Something More'
Lauren Housley on the Northern Cowboys project: "There's something magical about witnessing a full band bouncing off each other musically. It brings a certain collective energy and excitement to a live show and to my own performance - I love it and I love losing myself onstage in those moments! It's not about being perfect, it's about creating a vibe and locking in the moment together - me, the band and the audience. Letting loose together, having a good time, connecting & sharing ideas. Our first single is 'High Time', which was written as a wake up call to the environmental challenges that we are facing, it's my way of getting the message out...'we don't know what we've got until we lose it!'. I hope it empowers people to make a positive change."
'A wonderful emerging Americana act, I really love her music' - Bob Harris
'What I love about Lauren's voice, and the music she makes with her stellar band, is that she brings such pure, spontaneous soulfulness to everything she touches. Both on record and on stage, she's the real deal.' - Paul Sexton, music journalist and broadcaster (BBC Radio 2, Sunday Times, Billboard Magazine)
'Her voice is potent and the emotional directness of her songs is estimable.' - UNCUT
'Lauren Housley's blend of material is both thrilling and tender, propelled by a voice that stirs and soothes.' - **** R2