Le Vent Du Nord (CAN)
Fri 6th May 2022
Our 10th Anniversary Show! SOLD OUT!
Come along and help us celebrate the 10th Anniversary of  TLR in style! 
Doors at 7pm, show at 8pm – this is a full capacity show.
N.B. We are a club and this show will be half-standing. What we may lack in comfort, we more than make up for in atmosphere and intimacy! There will only be around 100 seats available. We reserve up to 50 of these for TLR Chorus members in order of purchase. All other seats are first come first served. If you have disability access needs, please contact us and we will arrange for access for you (see the About Us page for more details)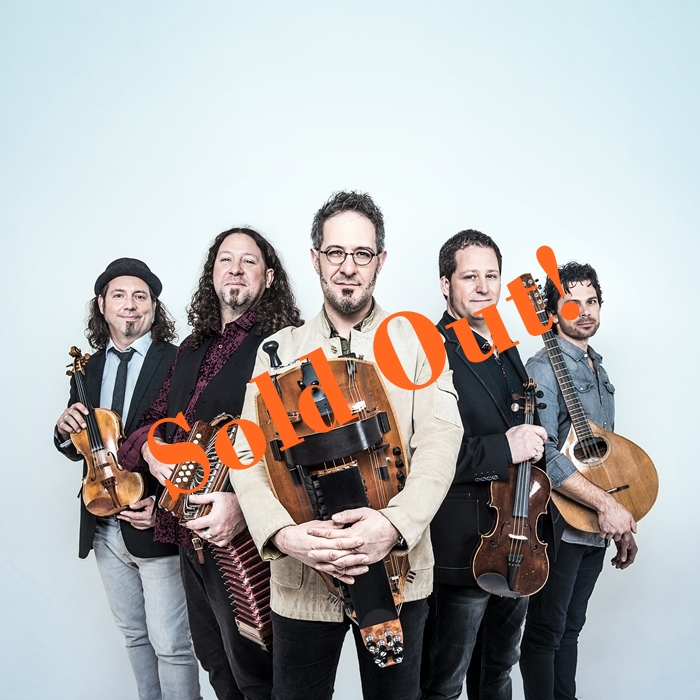 Le Vent Du Nord
The award winning and highly acclaimed Le Vent du Nord is a leading force in Québec's progressive francophone folk movement. The group's vast repertoire draws from both traditional sources and original compositions, while enhancing its hard-driving soulful music with a broad range of global influences.
Since its inception in August 2002,Le Vent du Nord has enjoyed meteoric success, performing well over1,800 concerts over 5 continents and racking up several prestigious awards, includinga Grand Prix du Disque Charles Cros, two Junos (Canada's Grammys), a Félixat ADISQ, a Canadian Folk Music Award, and 'Artist of the Year' at the North American Folk Alliance Annual Gala.
The group exhibits great finesse and flexibility, appearing regularly on Canadian, American, French, and UK television and radio, and participating in a wide variety of special musical projects. They've collaborated and performed with a diverse range of artists including: Harry Manx, Väsen, Dervish, The Chieftains, Breton musical pioneer Yann-Fañch Kemener, Québécois roots legend and master storyteller Michel Faubert, the Scottish folk band Breabach, singer Julie Fowlis.
Not content with standard approaches to tradition, Le Vent du Nord has also created a symphonic concert that, according to Voir Montreal, 'puts all traditional folk naysayers to shame.' As an amazing live performance quintet Le Vent du Nord continues to explore new sounds with stunning vocal arrangements. On stage these 5 friends create intense, joyful and dynamic live performances that expand the bounds of tradition in striking directions.
THE BAND
Simon Beaudry-vocals, bouzouki, guitar
Nicolas Boulerice-vocals, electroacoustic hurdy-gurdy, piano
Réjean Brunet–basses, diatonic accordion, jaw harp, piano, vocals
Olivier Demers-fiddle, guitar, foot percussion, mandolin, vocals
André Brunet–fiddle, foot percussion, vocals