Lindisfarne
Fri 3rd March 2017
One of the hottest folk rock bands ever to come out of the UK, with chart placements on two of their albums that rivalled Jethro Tull, and had them proclaimed one of the most important groups of the 70s.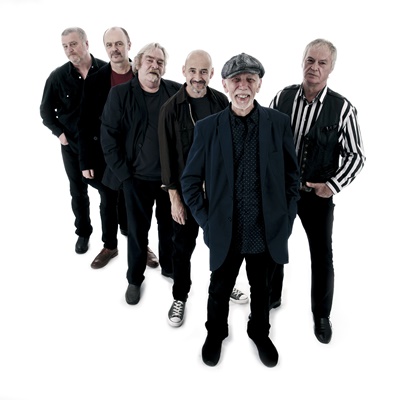 Lindisfarne
With a sound that mixed plaintive folk-like melodies, earthy but well-sung harmonies, and acoustic and electric textures, the group seemed poised for international success. Owing to the usual vagaries of the music industry and the premature passing of founder member, Alan Hull, it never quite arrived, but the band always maintained a fiercely loyal fan base.
However, the 21st century sees Lindisfarne return to form with a classic six-piece line up of long-time members fronted by original founder-member Rod Clements on vocals, mandolin, fiddle and slide guitar.
With a repertoire of unforgettable songs like 'Meet Me On The Corner', 'Fog On The Tyne', 'Lady Eleanor' and 'Run For Home' and a reputation for live performance second to none, Lindisfarne's power to galvanise festival and concert audiences remains undimmed and is guaranteed to get the crowd on its feet and singing along.
Lindisfarne are:
ROD CLEMENTS (1969-present) Vocal, mandolin, fiddle, guitars
DAVE HULL-DENHOLM (1994-present) Vocal, guitars
STEVE DAGGETT (1986-present) Vocal, keyboards, guitars
CHARLIE HARCOURT (1973-present) Guitar, vocal
IAN THOMSON (1995-present) Bass, vocal
PAUL THOMPSON (ex-Roxy Music) Drums