Lucky Peterson (USA)
Fri 26th January 2018
SOLD OUT!
IMPORTANT: This show will be part standing, so we cannot guarantee a seat. If you would like a seat, please come early, or if you are registered disabled, email Hilary at hilary@theliveroom.info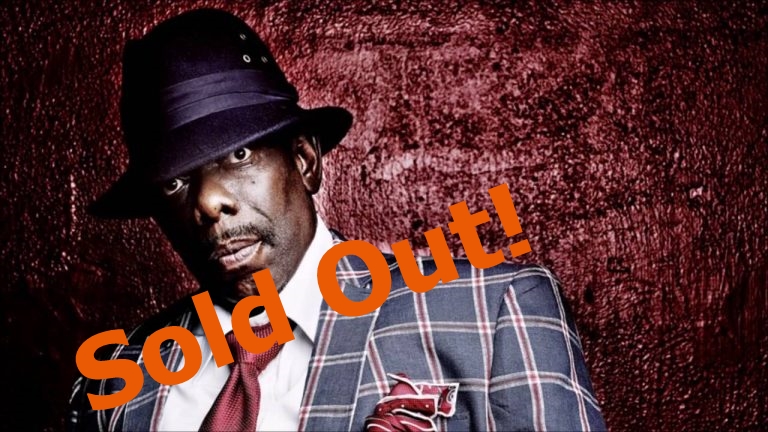 Lucky Peterson
Lucky Peterson is the most dangerous triple threat working in the blues. He has gained a reputation as one of the most preeminent performers of the modern era. A searing lead guitarist, fantastic organist, and first-rate vocalist, Lucky's many talents are truly mind-boggling.
Peterson is prime-rich in roots but performs in the present, but that's just what one would expect from an artist with Peterson's resumé. His career began when he was just a child. Growing up in Buffalo, NY, Peterson was exposed to music his whole life; his father owned The Governor's Inn, one of the area's most renowned blues clubs. Willie Dixon produced Peterson's first record when he was but five years old, the R&B hit, '1-2-3-4.' This resulted in television appearances for the blues prodigy on such shows as The Tonight Show, The Ed Sullivan Show, and What's My Line.
As a teenager he attended Buffalo Academy of Performing Arts before paying dues in the bands of Etta James and Otis Rush. One of the most versatile players working in the blues, Peterson has since performed with a long list of greats, including B.B. King and Albert Collins. His 1993 Verve debut 'I'm Ready', announced the arrival of a new force in the blues, while his 1996 collaboration with the legendary Mavis Staples saw him displaying his gospel chops and influences. Peterson's previous dates also include 1994's 'Beyond Cool', 1996's 'Lifetime', 1997's 'Move' (all on Verve), and 1999's 'Lucky Peterson', his first for Blue Thumb Records.